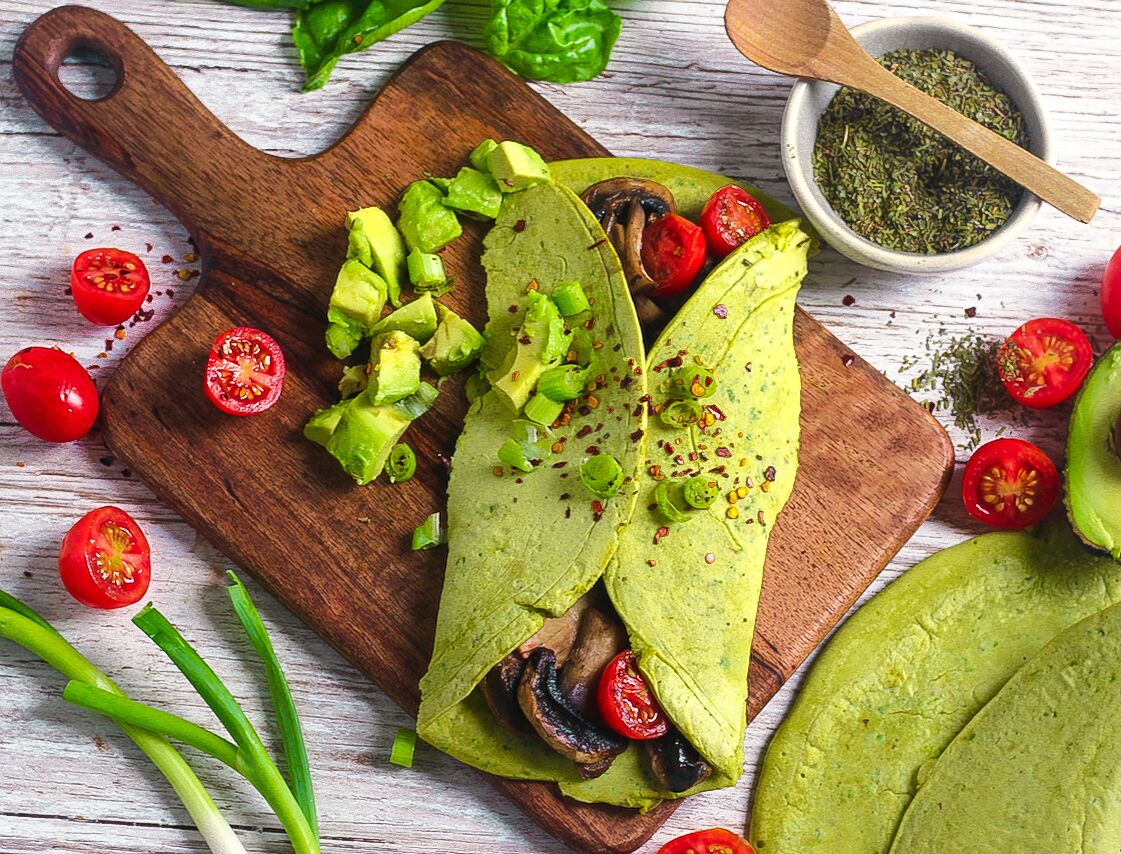 Recipe and images courtesy of Nourishing Amelia, Award Winning Blogger
I bet you never knew how easy it was to make free-from wraps yourself at home, did you? Well, this recipe is about to show you. These free-from spinach wraps are so quick & easy to make whilst also containing very few, cheap ingredients.
You can make the wraps without the spinach too, if you like, but we found the spinach adds this amazing green colour, a wealth of goodness and a fabulous texture whilst also tasting absolutely delicious. We love filling ours with brunch-inspired goodness such as fried mushrooms, juicy cherry tomatoes and creamy avocado!
Ingredients (makes 4 wraps)
200g chickpea flour
300ml warm water
40g baby spinach
1 tsp dried mixed herbs
Salt & pepper
Rapeseed oil (for cooking)
Method
Add the chickpea flour, water, spinach, herbs, salt & pepper to a food processor and blend together until smooth.
Add 1 tsp oil in a medium-sized frying pan over a medium heat then add around 3 tbsp of the wrap mixture to the pan. Swirl it around with a spoon or back of a ladle to cover the base of the pan.
Cook for 1-2 minutes before carefully flipping and cooking on the other side for a further minute.
Transfer this wrap to a plate and repeat these steps to cook the remainder of the batter.
Top the wraps with anything you fancy!