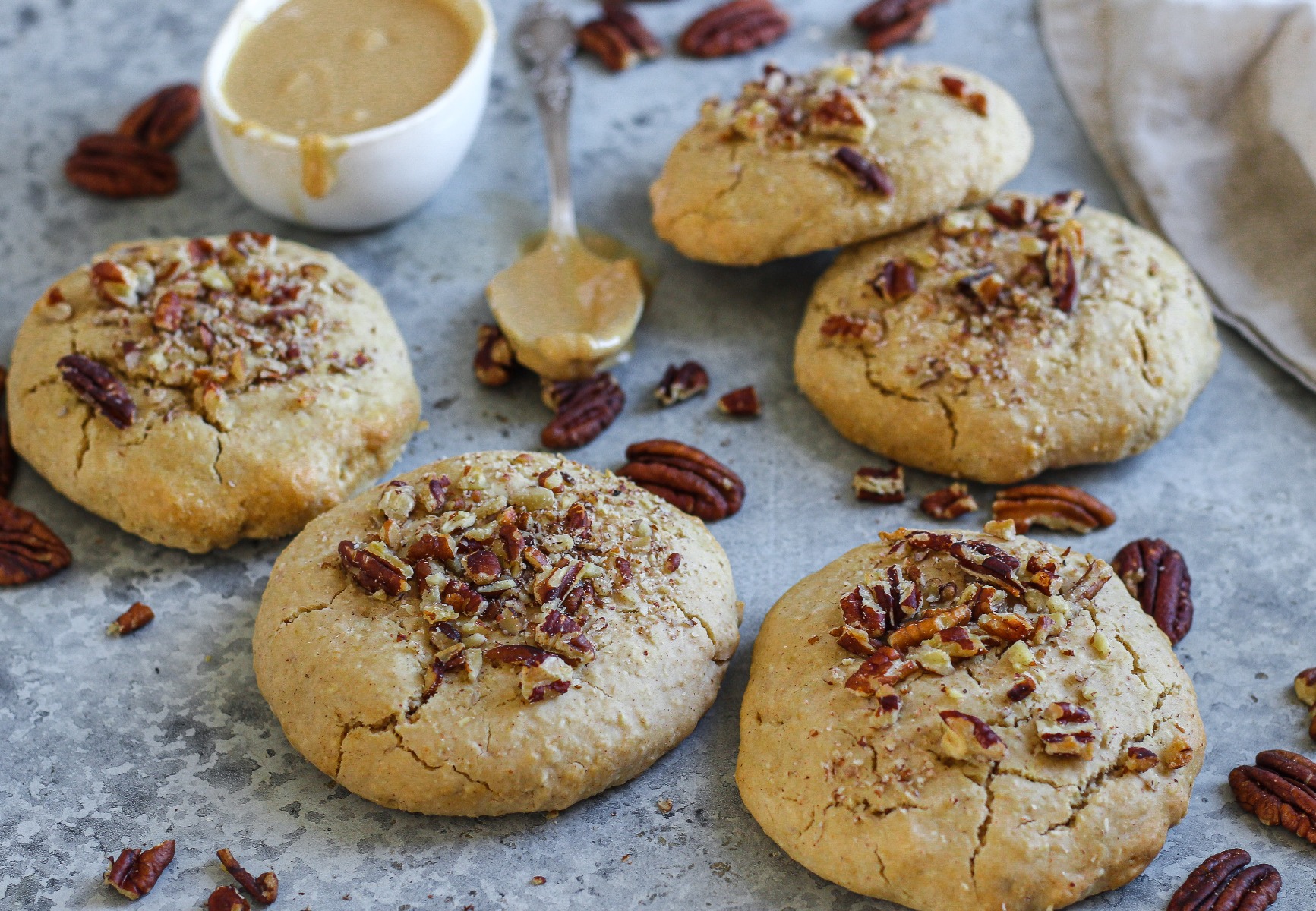 These sweet, delicious tahini & maple cookies are the perfect afternoon snack with a cup of tea. They've got super a unique flavour that's incredibly more-ish and satisfying! The cookies are gluten-free, vegan and nut-free - so perfect for all.
Ingredients (8-10 cookies)
100g oat flour (oats finely ground in a food processor)
100g buckwheat flour
6 tbsp maple syrup
3 tbsp tahini
2 tbsp coconut oil
50ml almond milk
1 tsp vanilla extract
1 tsp cinnamon powder
1 tsp baking powder
50g pecans - roughly chopped (optional)
Prep time - 10 minutes
Cook time - 12-15 minutes
Method
Preheat the oven to 160 degrees celsius.
Combine the oat flour, buckwheat flour, cinnamon and baking powder in a mixing bowl.
In a separate bowl whisk together the maple syrup, tahini, coconut oil and vanilla extract in a bowl until well combined.
Pour this mixture into the mixing bowl with the dry ingredients.
Add the almond milk and mix well.
Line a baking tray with baking paper.
Shape the cookie mixture into cookie shapes using your hands and spread out evenly on the baking tray. Sprinkle the chopped pecans over the top of each cookie.
Bake in the oven for 12-15 minutes. The cookies will be soft when you remove them from the oven but will firm up more as they cool, so don't be tempted to over bake!