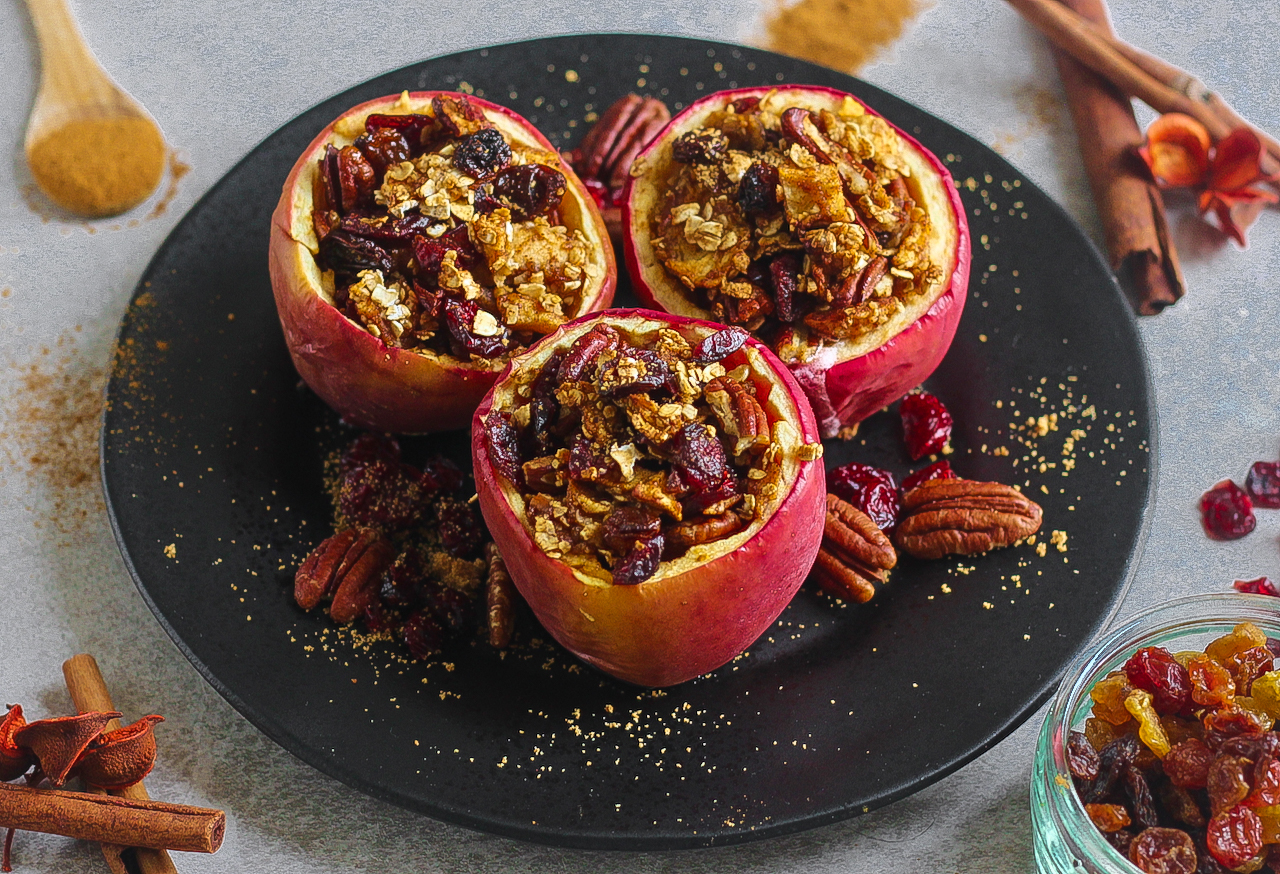 Recipe and images courtesy of Nourishing Amelia, Award Winning Blogger
Here we have the ultimate Autumn/Winter dessert. Fruity, spiced, stuffed & baked apples! The apples are stuffed with juicy raisins, sweet dried cranberries and a delicious mixture of warming cinnamon, ginger and vanilla. When baked in the oven the apples go gorgeously soft, the flavours burst out even more and the smell thatll fill your kitchen will be heavenly. We would make these stuffed & baked apples on a Sunday evening or, to serve at a dinner party to very impressed guests.
Ingredients
4 apples (royal gala used in this recipe)
50g raisins
50g dried cranberries
50g pecans (broken into smaller pieces)
2 tbsp maple syrup
1 tbsp coconut sugar
1 tsp cinnamon
1/2 tsp ginger
1 tsp vanilla extract
Method
Pre-heat the oven to 300??F or 150??C.
Cut the tops of the apples off than using an apple corer remove the core from each apple.
Using a spoon scoop out as much of the middle of the apple as you can, ensuring the apple skin stays intact. Don't discard the scooped out centre!
Add around 1/2 of the apple centre mixture to a mixing bowl along with all the other ingredients. Mix well.
Stuff the mixture back into the hollowed out apples.
Place on a baking tray upright and bake for 15-20 minutes.
??Serve warm as they are or with a dollop of yogurt or ice-cream!