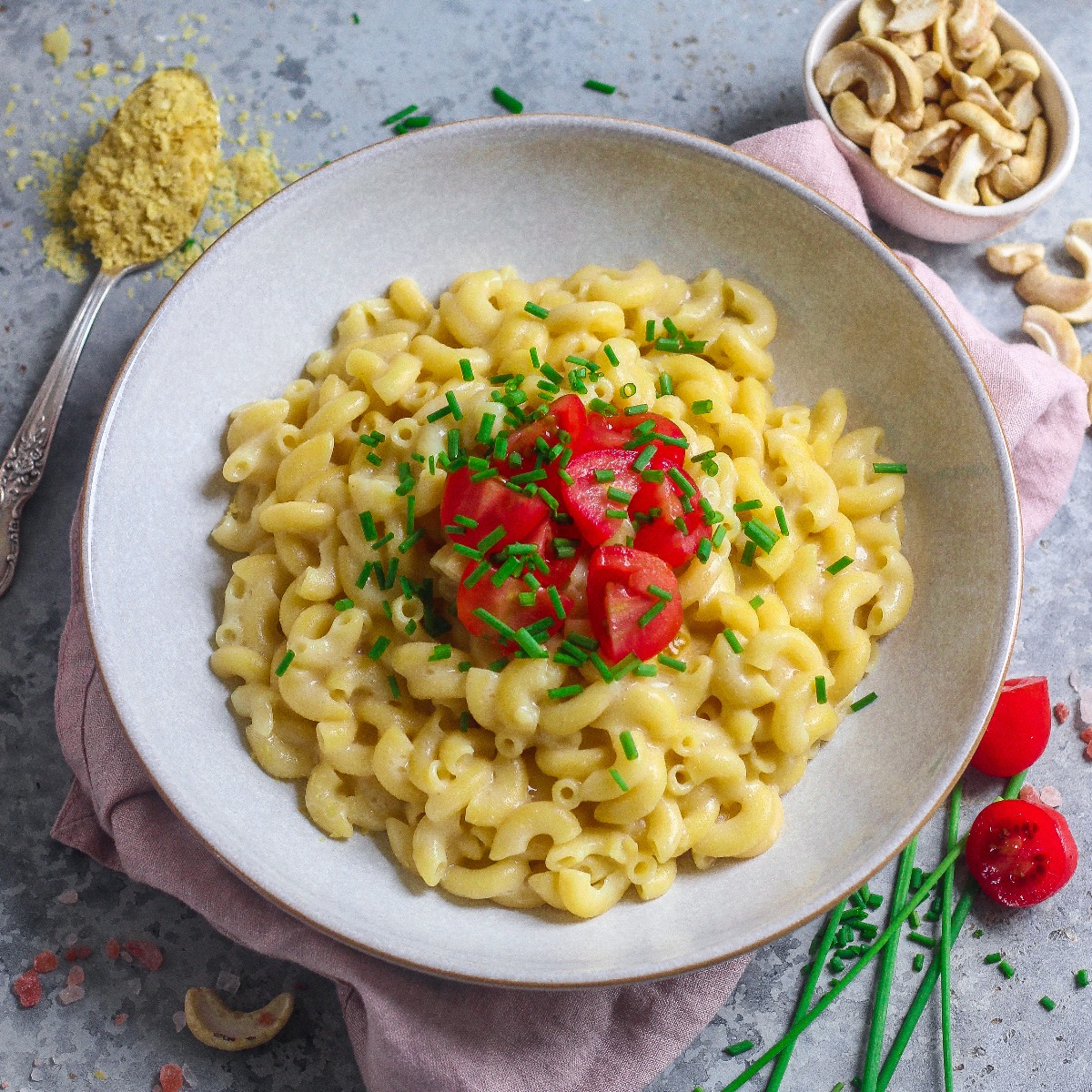 Recipe and images courtesy of Nourishing Amelia, Award Winning Blogger
Mac'n'cheese has got to be the ultimate comfort food dish! Perfect dinner for when you need some real happiness boosting food. This vegan macaroni cheese recipe has got all that, but is also loaded with goodness to stop you getting that sluggish feeling and will provide your body with so many nutrients to leave you feeling happy & healthy.
Try serving with some fresh cherry tomatoes and a sprinkling of fresh chives. Delicious.
Ingredients (serves 4)
100g cashews - soaked
1 white onion
1/2 tsp garlic powder
4 tbsp nutritional yeast
200ml almond milk
Generous pinch of salt
360g macaroni elbows
Prep time - 5 minutes Cooking time - 10 minutes
Method
Add the cashews to a bowl and cover with water. Allow soaking overnight or for a minimum of 6 hours.
Once soaked, drain the cashews and rinse well. Add the cashews to a food processor along with with al the other sauce ingredients (basically everything apart from the macaroni!).
Blend on high speed until really smooth.
Bring a saucepan over water to the boil and add the macaroni pasta. Cook according to packet instructions.
Stir the creamy sauce into the cooked macaroni and enjoy!