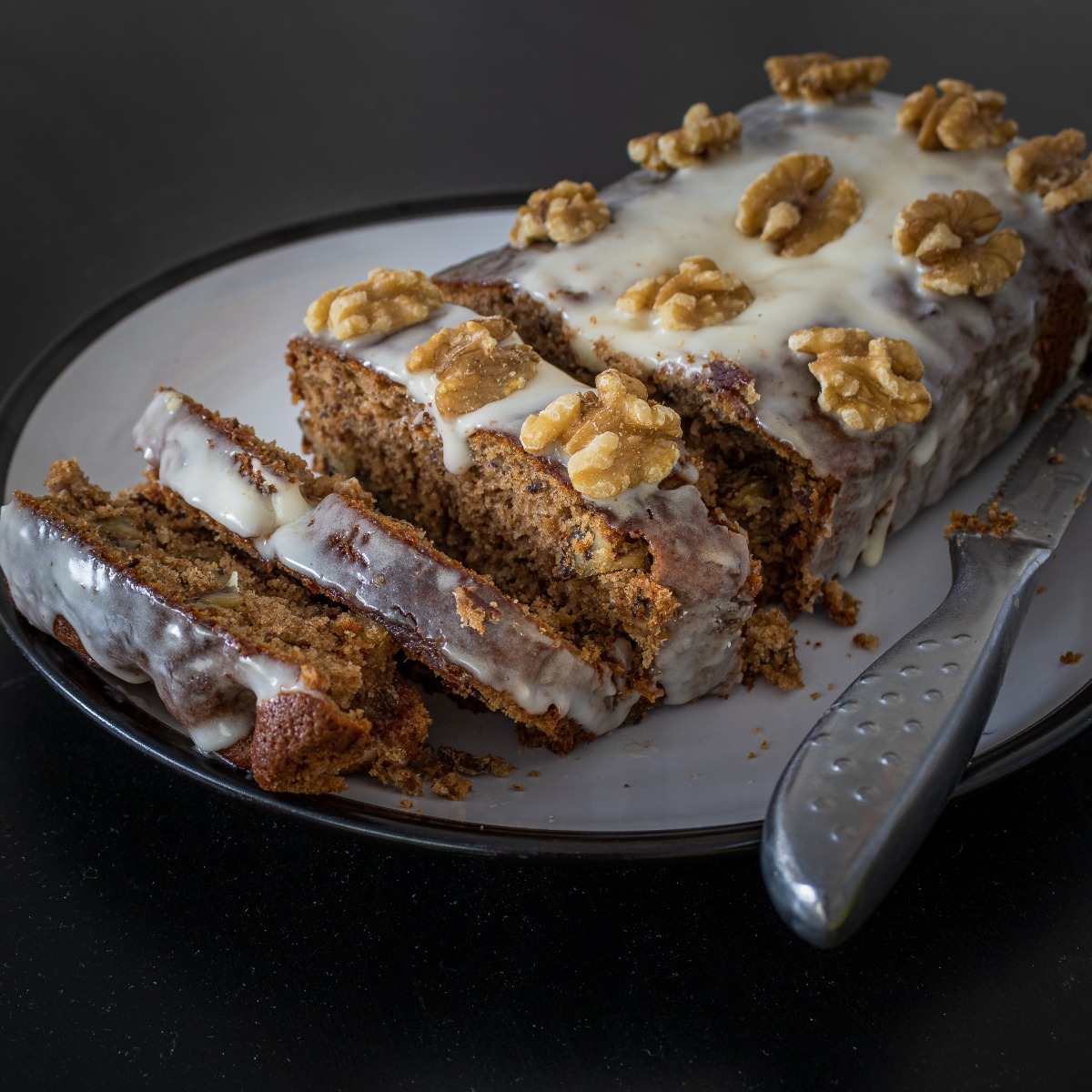 A delicious and classic comfort cake that makes the perfect afternoon treat. Baked using the Grape Tree Californian light walnut halves and moist pitted dates and finally topped with a creamy almond frosting. A lovely easy bake that we guarantee tastes so good it will not hang around for long! 
Ingredients
200g pitted dates
150ml water
½ tsp bicarbonate of soda
3 eggs
100g dark muscovado sugar
100g rapeseed oil
200g Doves Farm Organic Self Raising Wholemeal Flour
50g chopped walnuts
A handful of walnut halves to decorate
Method
Pre-heat the oven to 180°C (Fan 160°C).
Rub some oil around the inside of a loaf tin or insert a baking liner.
Put the pitted dates and water into a saucepan and bring slowly to the boil.
Remove from the heat, stir in the bicarbonate of soda and leave to cool.
Break the eggs into a mixing bowl, add the sugar and beat together until light and airy.
Mix in the oil followed by the self-raising wholemeal flour.
Break the walnuts into small pieces and add the rest to the mixing bowl.
Add the prepared dates and mix everything together.
Tip the mixture into your loaf tin and level the top adding the walnuts halves as decoration.
Bake for 55-60 minutes.
Allow to cool before turning out onto a wire rack.
Store in an airtight container.