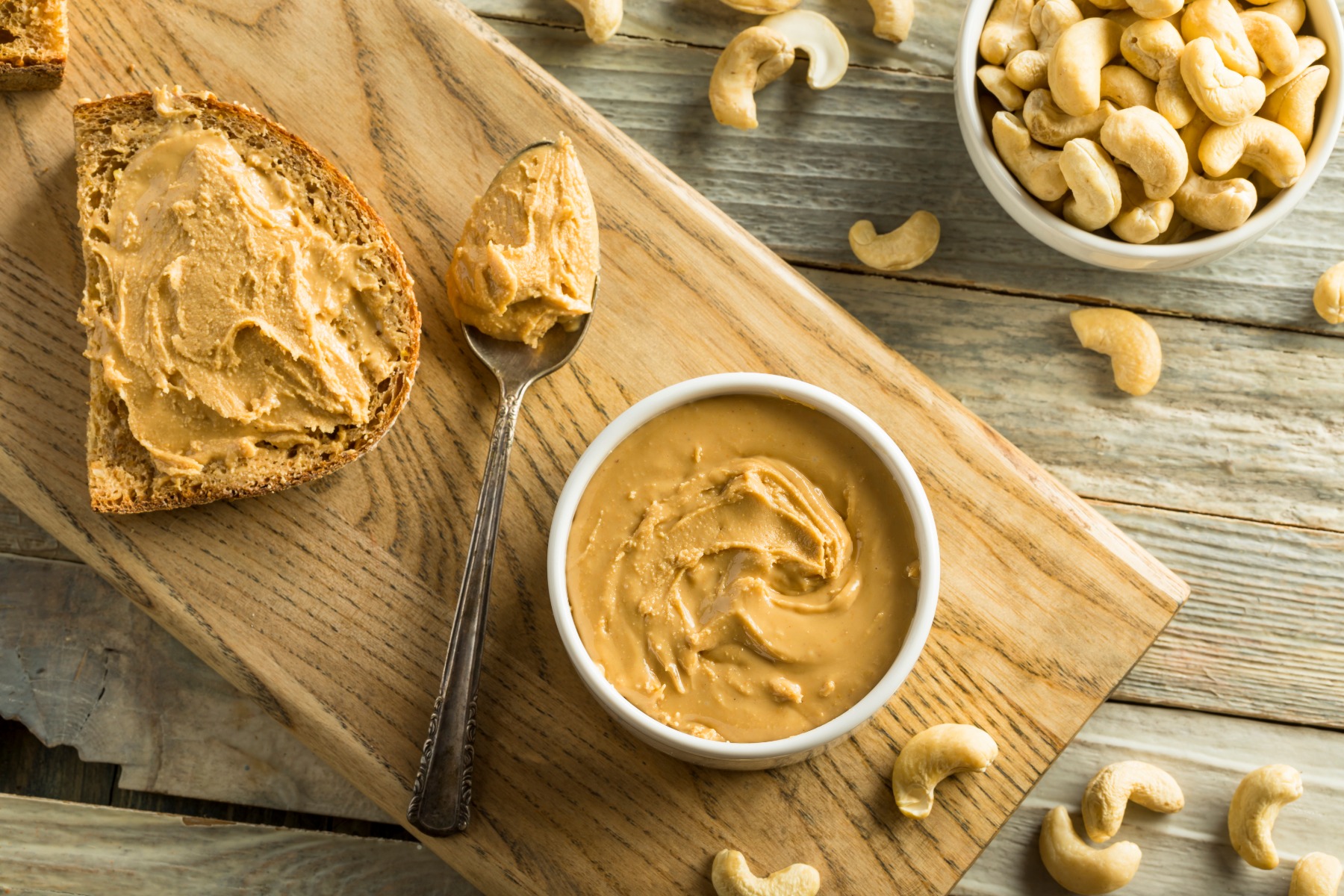 Photo Credit: "© [Brent Hofacker] / Adobe Stock
MAKES 1 JAR
Choose good-quality cashews. Roasting the nuts first is another way to vary the flavour, giving a deeper taste and creamier texture.
INGREDIENTS:
420g of cashews
Raw honey (optional)
Water (optional)
TO MAKE:
Process the nuts in a food processor until you obtain a creamy paste that the blade moves smoothly through. At first you will need to stop frequently to scrape down the sides of the mixing bowl with a spatula. As the nuts are whizzing round, you can drizzle in a little raw honey or water to help turn it into an emulsified butter.
Store in an airtight container in the fridge.