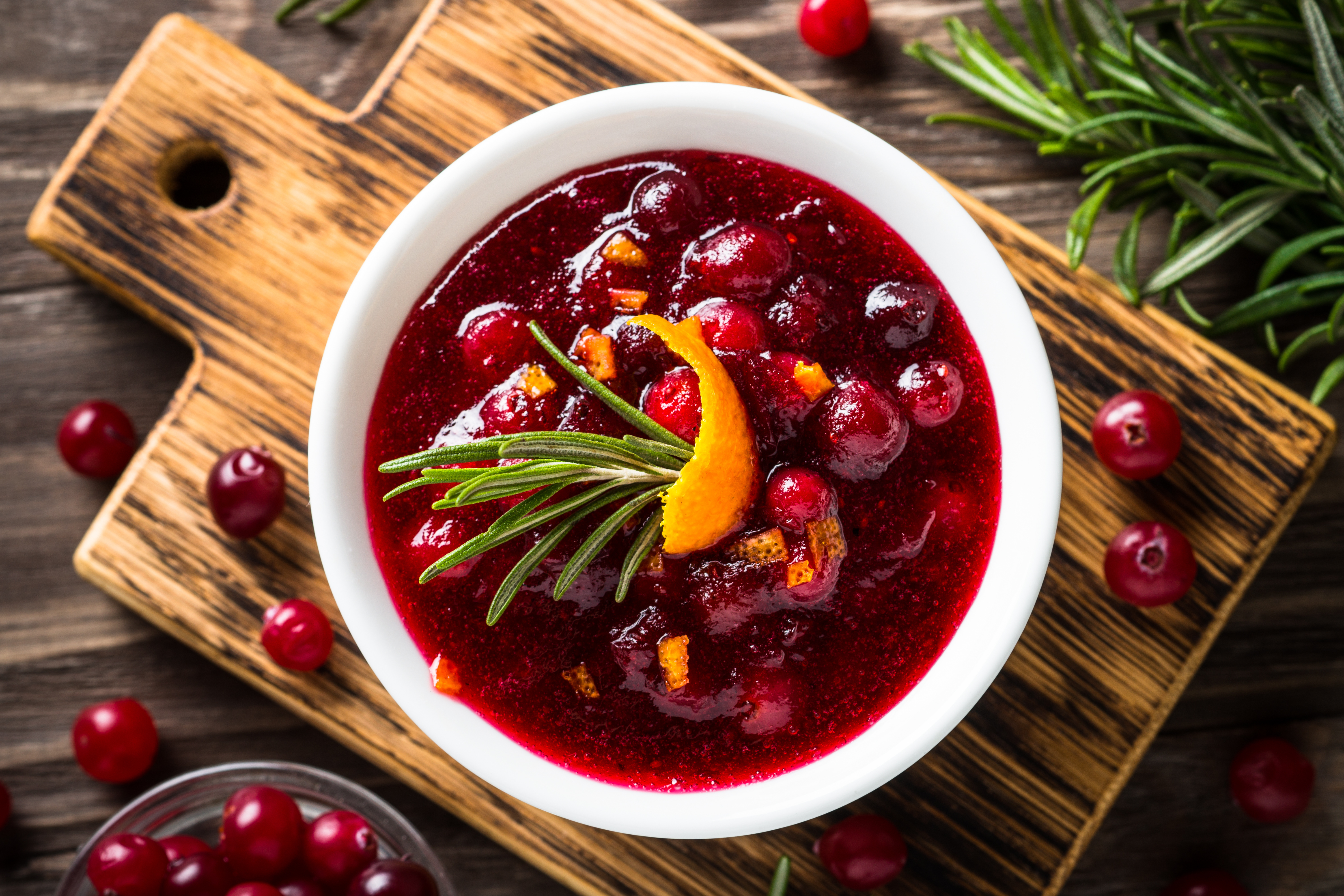 Photo Credit: "© [Nadianb] / Adobe Stock
We bring you all you need to know about the incredible superfood that is so intertwined with Christmas. But with so many inbuilt health benefits this brilliant berry is good for us all year round.
Cranberries are native to North America and are harvested in September and October, drying them makes them last all year round, perfect for snacking and toppings.
Cranberries also contain a range of the B vitamins essential for life. A rich source of thiamine (vitamin B-1), riboflavin (vitamin B-2), niacin (vitamin B-3) and vitamin B-6 as well as vitamin C further improve the little berry's superpowers.
Historically, Native Americans ate cranberries to treat bladder and kidney problems. Science has followed this lead and there is evidence to suggest that a high concentration of cranberry extract can assist treatment of urinary tract infections thanks to the high levels of antioxidants.
They are good for oral health as once again the antioxidants they contain can prevent bacteria from binding to the surface of teeth, according to the Center for Oral Biology and Eastman Department of Dentistry at the University of Rochester Medical Center in New York.
Dried cranberries can replace fresh in baking, however there is a difference in how much you should use. If a recipe calls for 100g of fresh cranberries, use 75g of dried. If you plan to bake with them soak in hot water until plump and juicy.
Cranberry sauce (Gluten Free)
SERVES 8
INGREDIENTS
200g dried cranberries
100g light muscovado sugar
100ml freshly squeezed orange juice
some orange rind for decoration
TO MAKE
Cover the cranberries in hot water and rehydrate for 20 minutes until plump.
Add the sugar and orange juice to a pan and then bring to boil.
Stir in the cranberries and simmer until tender for about 8-10 minutes.
Store in a jar with a lid after cooling. Sauce will thicken as it cools.
This will keep in the fridge for a week. Bring to room temperature before serving.
IN STORE NOW
Cranberries sweetened and reduced sugar from £1.89.
GRAPE TREE TIP
If your sauce is nice and thick why not add some to milk and whisk for a milkshake or drop into a vanilla muffin while you bake? Better still, have a lovely dollop with ice cream.