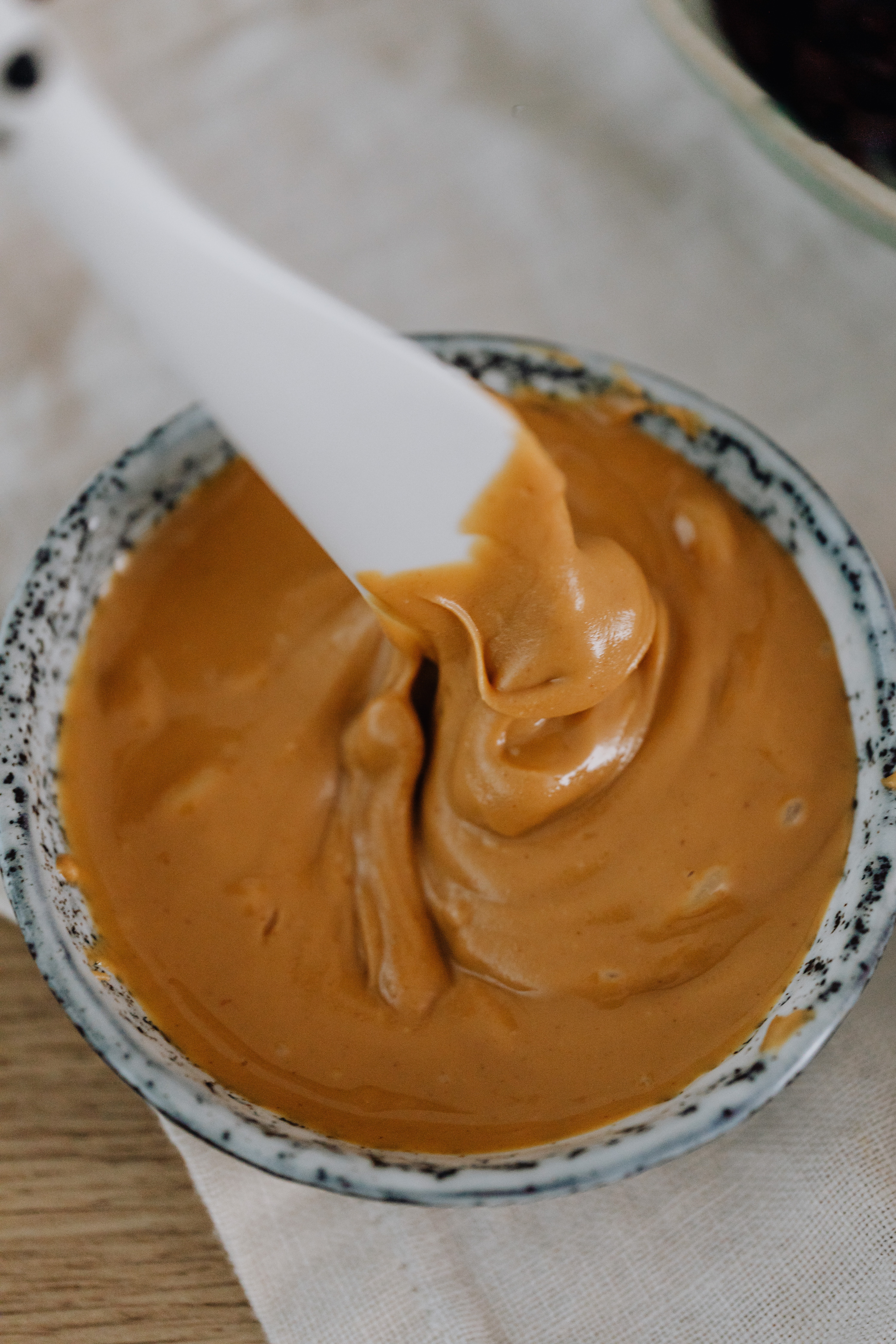 Our super easy Cashew Nut Butter is the perfect switch from peanut butter and with a little more time on our hands than usual right now, it could be the perfect moment to try it.
And it makes the ideal healthy protein packed post-exercise snack spread on crackers or toast.
INGREDIENTS
3 cups (450g) roasted salted cashew nuts
2 tbsp melted coconut oil
TO MAKE
Add the roasted salted cashews to the food processor and mix until the crumbly mixture starts to clump together and stick to the sides of the bowl.
Stop the processor and scrape down the sides, then restart the processor.
While the machine is running pour in the melted coconut oil.
Continue processing until you have a smooth creamy cashew butter.
COOKS TIPS:
How can I store cashew nut butter?
Keep your cashew butter in a glass jar in the fridge. It should stay fresh for around two weeks or even a little longer.
Can I freeze some?
Yes. This is freezer friendly. Thaw it overnight in the fridge and then it's ready to use.
Can I use raw cashews?
Yes, though we've found that roasted salted cashews process into a smooth butter more easily.
Do I have to use coconut oil?
You can use any oil, though we prefer coconut. The oil just helps speed up the processing. If you prefer not to use oil you can omit it, but it will take a few minutes longer.
IN STORE NOW:
Roasted salted cashews: £3.99 for 200g.
Coconut oil: Cocofina coconut oil £3.99 for 450ml
Nutritional Information for cashew nuts per 100g:
Total Fat 50g
Saturates 8.8g
Sugars 5.1g
Protein 19g
Salt 1.1g