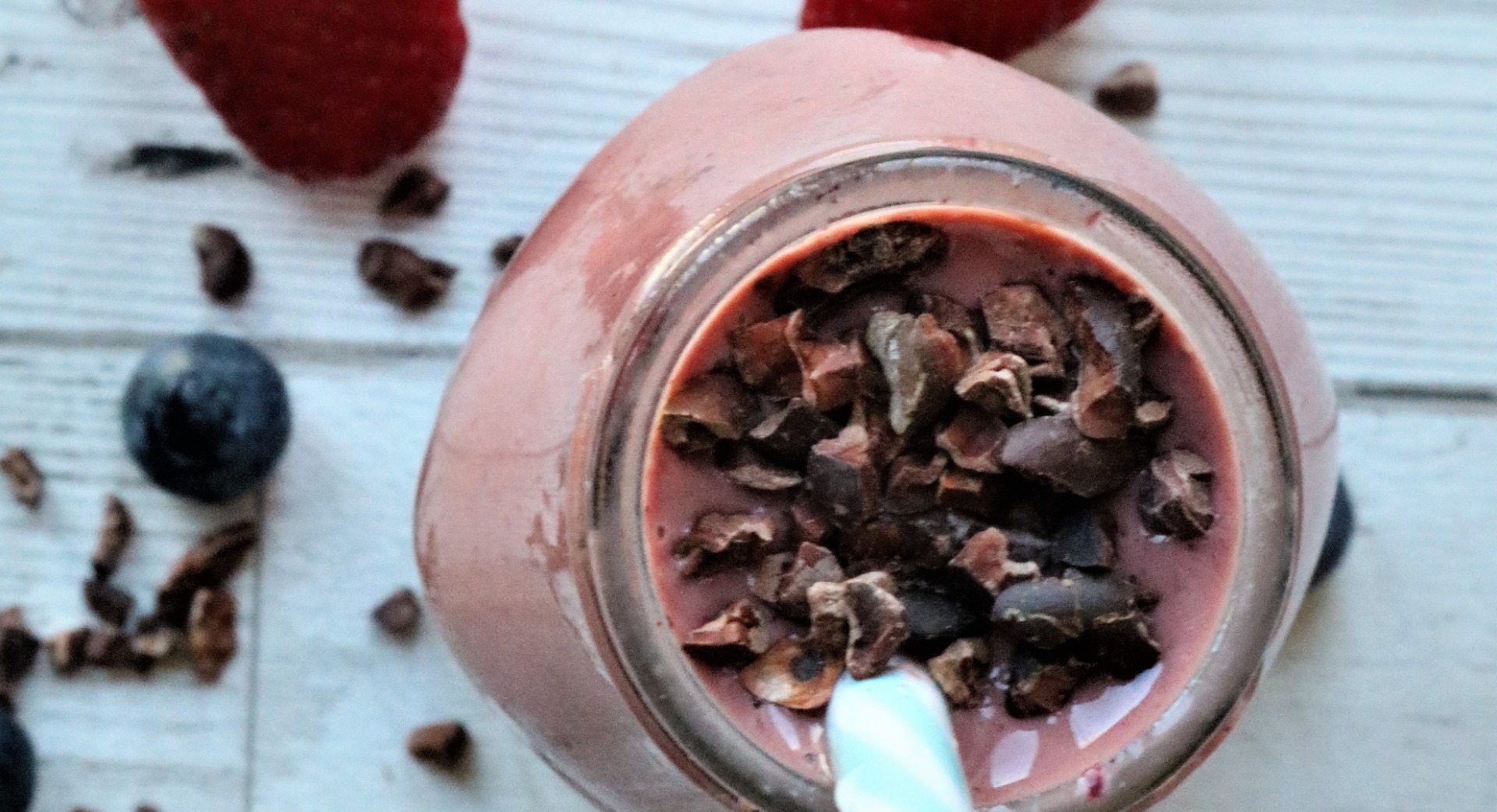 Healthy, invigorating and a great way to kick-start your day or an alternative brunch or post-workout snack. Smoothies are perfect if you are detoxing and working on your summer body. Here's a selection of our best smoothie recipes to inspire you to try at home.
Cacao Berry Smoothie
Cacao comes from the seed of an Amazonian fruit tree and is considered one of the highest if not the highest antioxidant foods in the world. Sugar-free and loaded with special polyphenols that have been shown to reduce the signs of aging, cacao has a naturally bitter taste but when combined with berries, dates, cinnamon and nutmeg tastes incredible. If consuming pre or post-workout then we suggest adding a scoop of your favourite protein powder. Protein gives your metabolism a boost and slows down the digestion of food which helps make you feel fuller for longer. You may already be switching breakfast or lunch to a smoothie to help with your weight loss journey and adding protein powder in smoothies can help you even more.
Ingredients
300ml milk of choice
100g Berries
3 tsp cacao powder
2 dates (soak if needed)
Pinch of cinnamon
Pinch of nutmeg
1tsp cacao nibs (plus more to sprinkle on top)
Method
1. In a blender add the milk and berries and blend till smooth. Once smooth add the remaining ingredients and blend again. 2. Serve and enjoy.