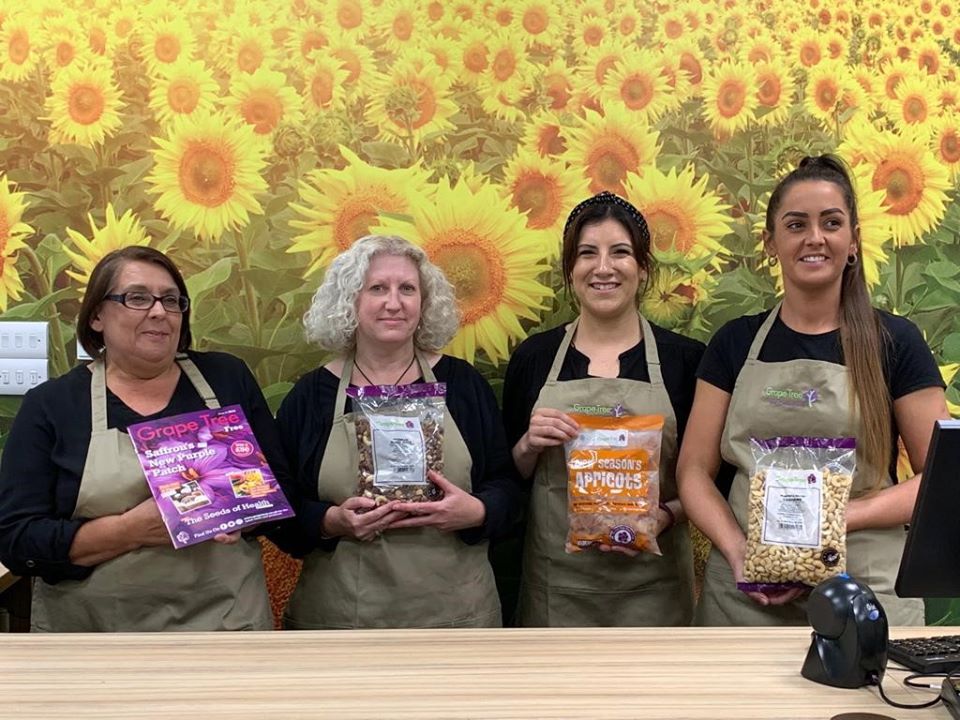 Take a look inside the new Grape Tree store in Chester and what you see is a sheer picture of wellbeing.
Not just because of the vast range of wholefoods, the health-boosting promise of nuts, seeds and fruits from around the globe and the prospect of great tastes and flavours.
But because one entire wall of the Grosvenor Shopping Centre premises is a huge image of a sunflower crop in full bloom.
"We think it sums up a great deal about Grape Tree" says founder Nick Shutts "focusing on a thriving, natural crop and a future harvest that will deliver important nutrients for a healthy life. It also happens to look terrific. It has that Grape Tree glow."
The image is also in the new Market Harborough store.
Visit the new Chester store:
10 St Michaels Square
Grovesnor Shopping Centre
Chester
CH1 1EE