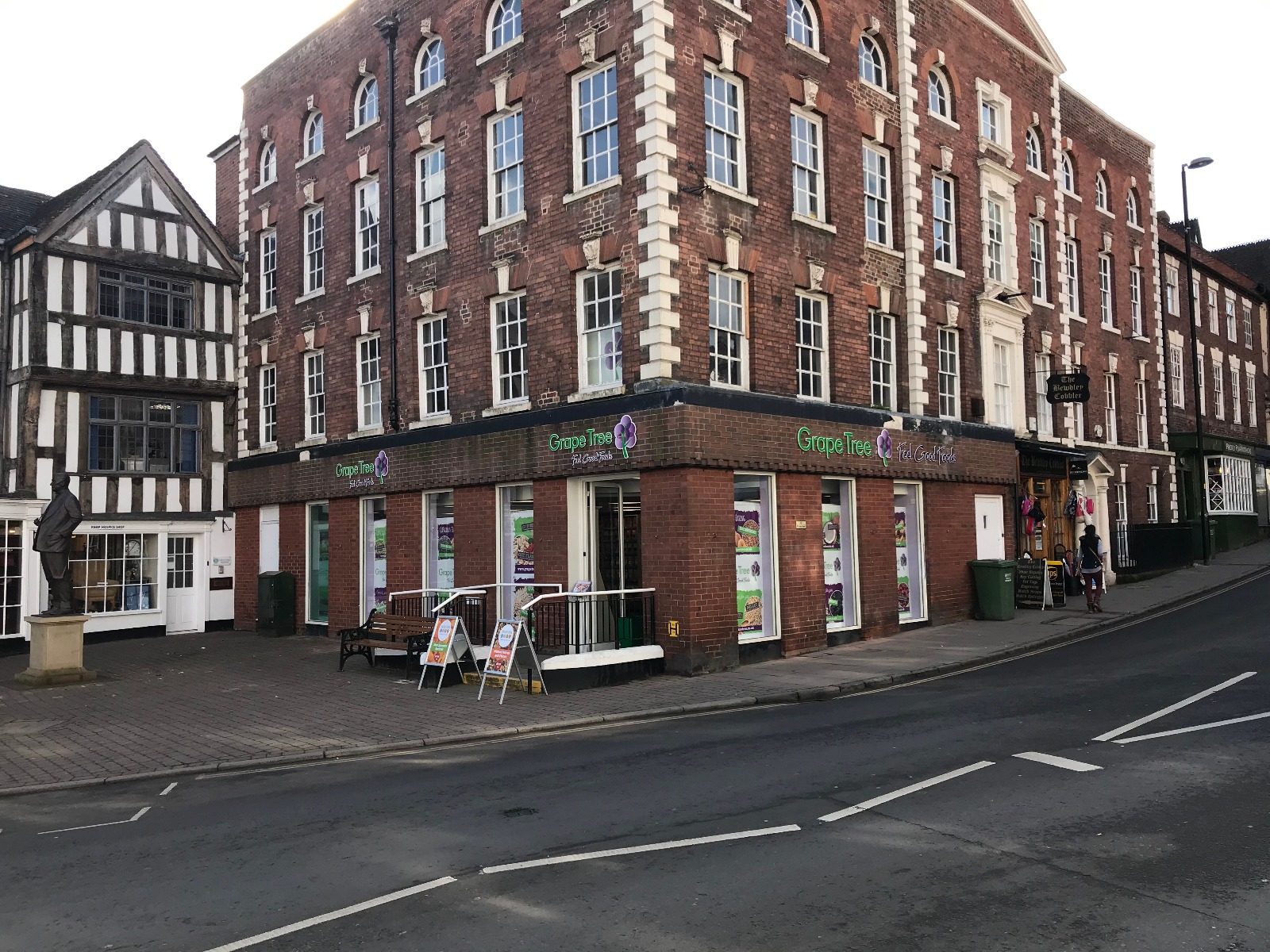 It is more than three years since the beautiful Georgian riverside town of Bewdley saw its last bank close.
And the end of the HSBC left a major blank at the heart of the main shopping street in the Worcestershire tourist spot.
Among the thousands of people who passed the abandoned frontage on a regular basis was Grape Tree founder Nick Shutts.
"Every time I drove through Bewdley on my way to and from the office those empty premises shouted out that they should be brought back to life" says Nick "it is a key spot in a lovely town adjacent to the
museum and looking out at the historic bridge across the River Severn.
"It also seemed like an ideal spot for a Grape Tree store!"
As a result, Bewdley has not just acquired a new centre of activity but one of the best value, best quality health and wellbeing shops in the nation.
And just to add an extra touch of grandeur to this picture of new life in a historic setting is the impressive statue standing just yards from the new shop's front door (see picture above). It is Stanley Baldwin the man who was at the heart of British politics between the wars and became Prime Minister on three separate occasions. Born in the town he became Earl Baldwin of Bewdley and lived in nearby Astley.
Other new stores open are Bridport and Exeter. Coming soon are Kings Lynn, and Redhill, Surrey.