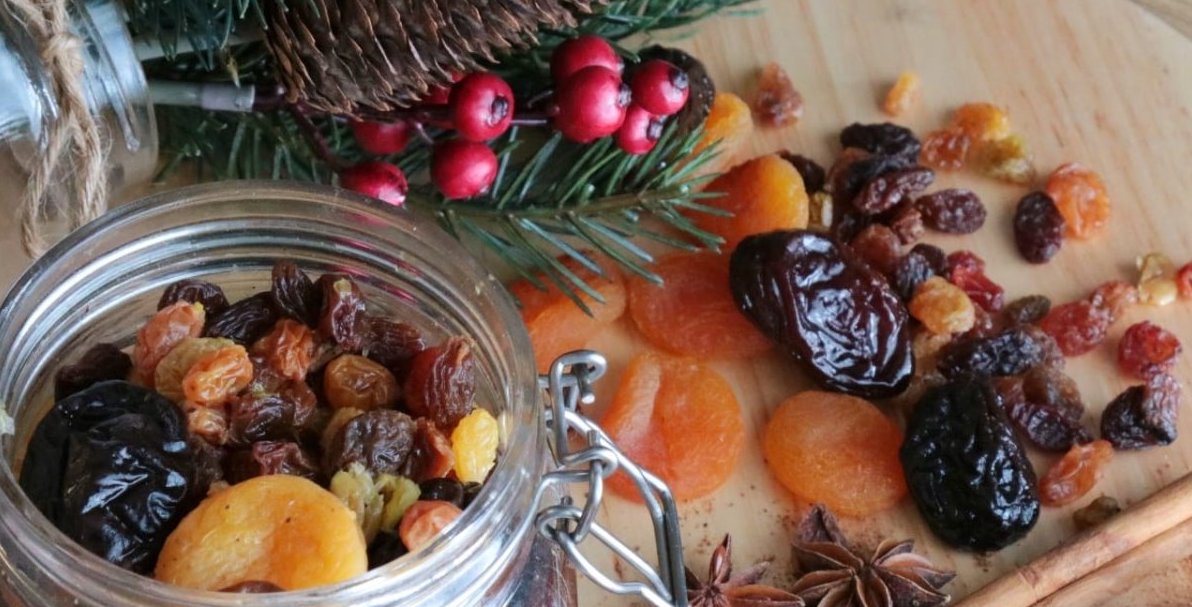 This winter spiced mixed fruit compote is remarkably healthy and naturally sweet tasting, making it a great choice to serve for breakfast paired with natural yoghurt or hearty porridge. Keep this tasty topping in the fridge as your go-to indulgent and guilt-free sweet snack, all week (if it lasts that long!).
Ingredients:
150g dried apricots, chopped
150g dried pitted prunes, chopped
200g sultanas
1 tsp grated nutmeg
2 cinnamon sticks
250ml orange juice
Method:
1. Combine all the ingredients in a large pan with 450ml water and bring to the boil. Reduce the heat and simmer for 6–8 min until the fruit swells.
2. Allow the mixture to cool and remove the cinnamon sticks.
3. Spoon into a jar and store in the fridge for up to 4 days.
Serving Suggestion: Pair with yoghurt and a sprinkling of flaked almonds.