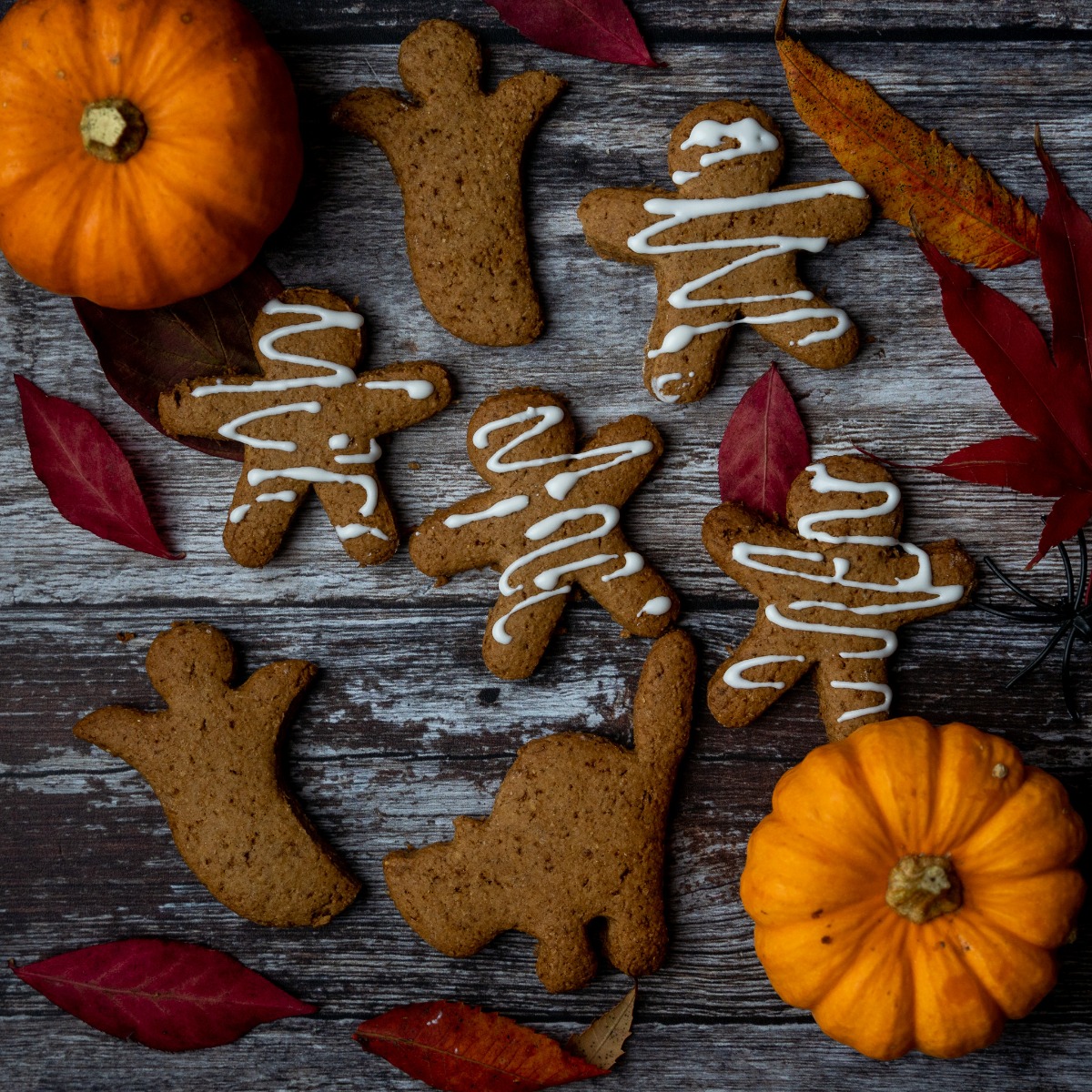 A spooky vegan Halloween snack, great for parties or to bake with your family.
Ingredients:
215g whole spelt flour
65g coconut sugar
60g vegan margarine 
30ml non-dairy milk
1 tsp baking powder
1 tsp ground cinnamon 
1 tsp ground ginger
1 tsp mixed spice 
2 tbsp maple syrup
Method:
Preheat the oven to 165

°C

. These cookies will need to be baked at a slightly lower temperature, incase they burn.
Mix all the ingredients, use your hands to crumble the margarine and mix it with the dry ingredients 
Dust your surface with flour, roll out the dough. This needs to be approx 0.5 - 1 cm in thickness and cut your dough into shapes of your choice. 
Place onto a baking tray, and bake for 15-20 minutes. Let them cool down before decorating.
.
.