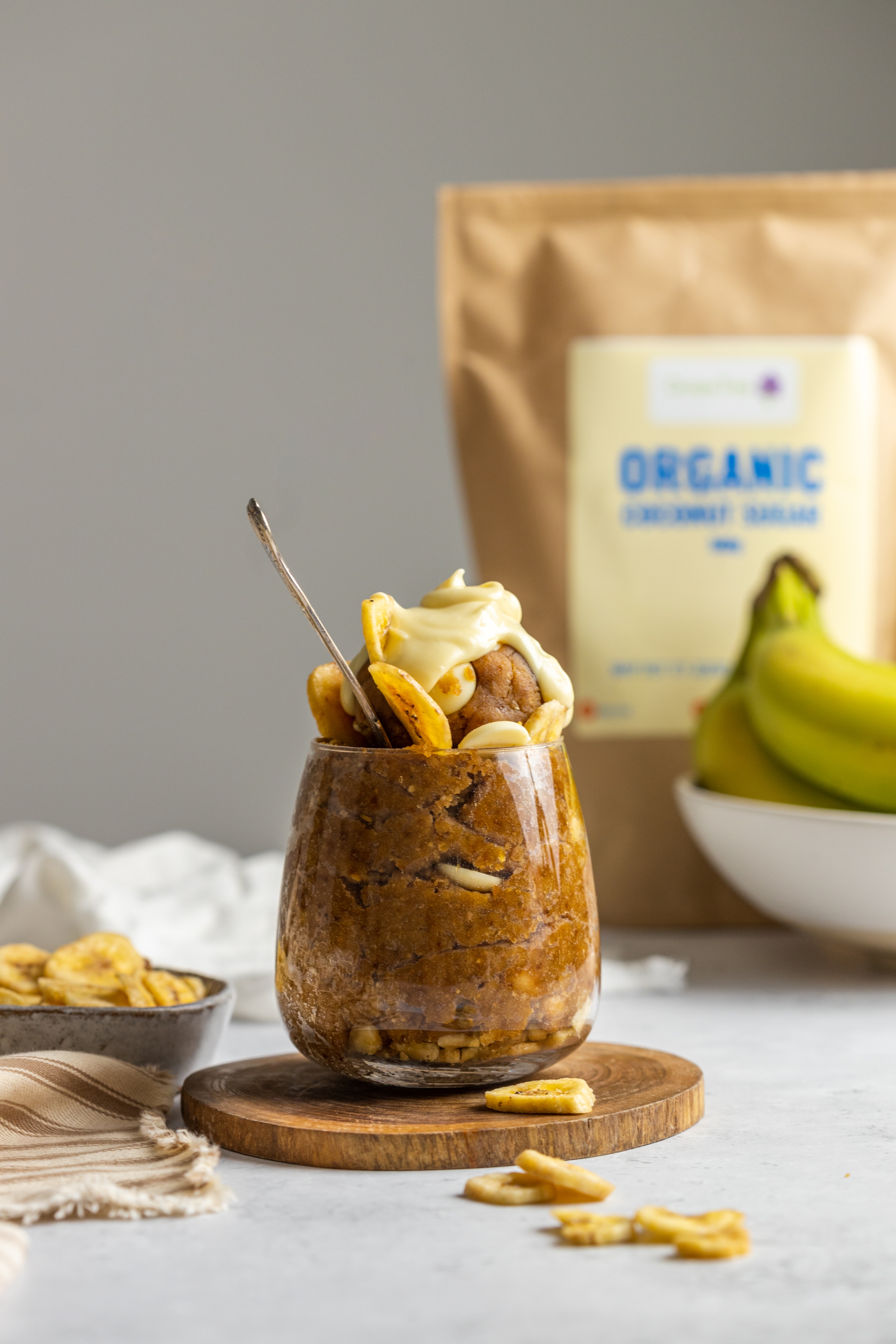 Recipe and images courtesy of Romy London (@romylondonuk on Instagram)
This Vegan Banoffee Cookie Dough is a healthy, egg free and dairy free sweet treat. It tastes just like the real thing! Sweetened with a natural sweetener, coconut sugar. Enjoy your favourite treat guilt free sprinkled with Grape Tree's banana chips.
Ingredients:
80g banana chips, ground into flour
1 tin chickpeas (240g drained weight)
2 tbsp smooth peanut butter
2 tbsp maple syrup
1 tsp vanilla extract
65g coconut sugar
25g white vegan choc chips
Extra banana chips + melted chocolate for serving (optional)
Method:
Place the banana chips into a spice grinder or blender and process until you get a flour-like
consistency. Set aside.
Transfer the chickpeas, peanut butter, maple syrup and vanilla extract to a food processor
and process until smooth.
Add the banana flour and coconut sugar to a large bowl and stir in a pinch of salt.
Pour in the chickpea mix and stir until firm and well combined. Lastly, fold in the chocolate
chips.
Divide the cookie dough between 2 dessert bowls and serve with some extra banana chips
and melted chocolate over the top (optional).
Enjoy right away or keep in the fridge for up to 3 days.