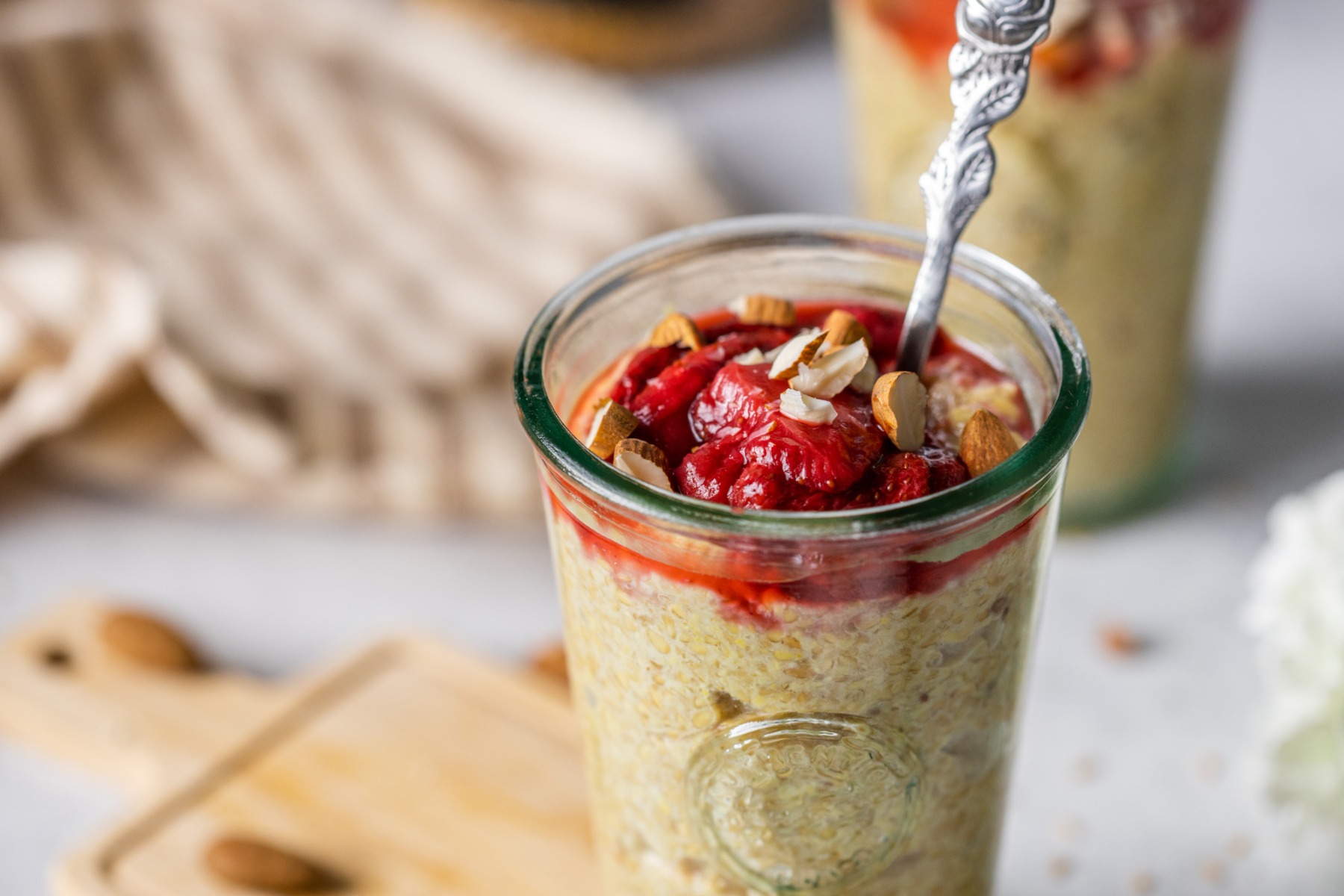 Recipe and images courtesy of Romy London (@romylondonuk on Instagram)
Super simple, so delicious! If you've never tried flaxseed pudding before, you're in for a treat! Flavoured with vanilla paste and sweetened with a touch of maple, this pudding is a perfect low carb dessert and also delicious as a breakfast! Ready in just 15 minutes - or easily prepared ahead of time.
Prep Time: 10-15 minutes
Cook Time: 0 minutes
Ingredients (makes 2 portions)
Method:
Place the flaxseeds into a food processor and pulse until roughly broken down. Place them into a mixing bowl and stir through the almond flour & salt. Pour in the maple syrup, vanilla paste, and plant milk and stir until evenly combined. Set aside for 15 minutes.
Stew your favourite berries in a little water on the stove until soft. Divide the flaxseed pudding into two jars and top with the stewed berries and crunchy almonds. Serve immediately or store in the fridge for up to 2 days.