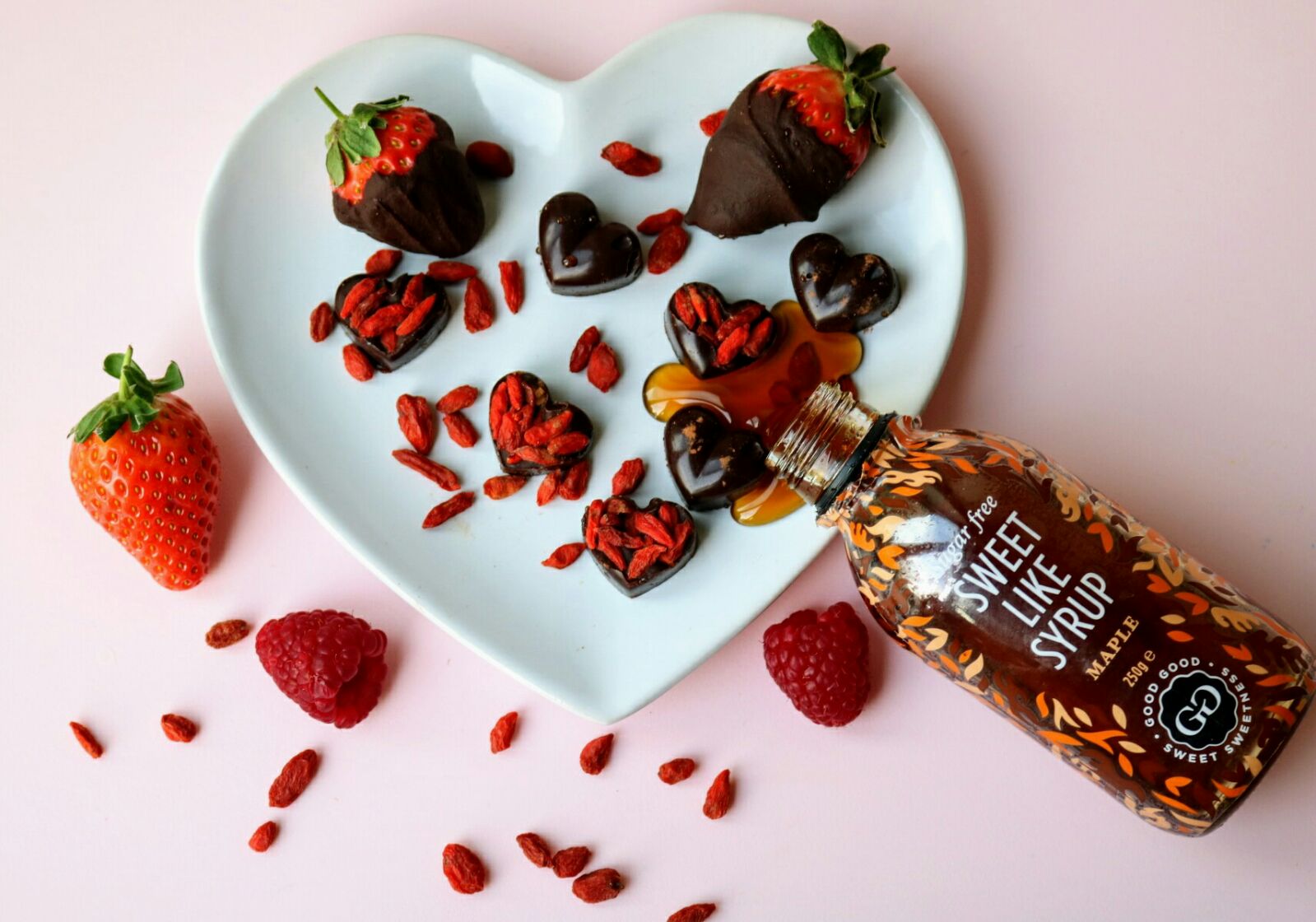 Just for you love bird's out there, Valentine's Day chocolates, a little bit of indulgence perfect for sharing with your nearest and dearest this Valentine's Day! This recipe is simple requiring just a few ingredients, a bowl and a heart shaped mould (or any mould you have to hand!). This recipe is the perfect base for experimenting, you can keep it simple like our recipe or try adding your/their favourite flavours. We recommended cacao nibs, candied ginger, chopped nuts, cinnamon, or really a little bit of anything you fancy is good! When you taste this chocolate, you will never buy a box from the supermarket again! Plus, giving a gift that has been created and personalised by you will mean so much more! And of course you can pick up all your wonderful ingredients here in our shops.
Ingredients
1 cup of cocoa butter or coconut oil
1 cup of cacao powder
Maple syrup or to taste
1 tsp vanilla extract or other flavours to taste
Optional: goji berries
Method
Melt cocoa butter or coconut oil in a glass bowl on top on a small pan with an inch deep of of water over a medium heat.
When the butter is completely melted, remove from heat and add cacao powder and mix well. Add maple syrup and vanilla extract and stir.
Make sure all ingredients are well incorporated and smooth.
Pour the mixture into the moulds.
Place in the freezer until set. Best kept in the fridge once hard.
Why keep just for Valentines Day! What about birthdays and occasions. Its also a great after dinner treat! You can also make a batch ahead and freeze. We'd love to hear from you if you decide to make your own chocolate. Tag us in @grapetreefoods or #grapetree.