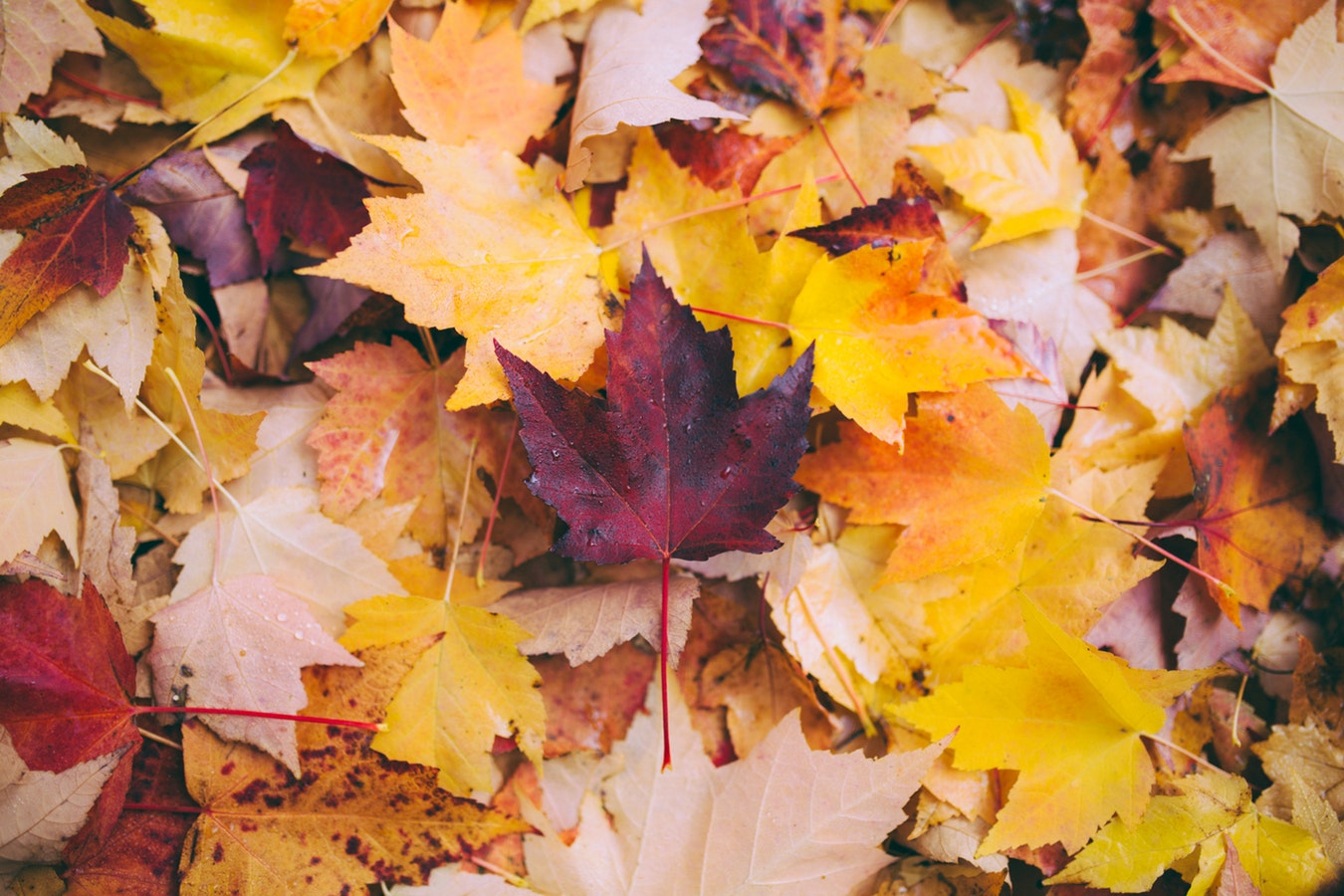 Photo by Greg Shield
Autumn is just around the corner and we are already starting to feel the chill! Time to give your immune system a boost in preparation for the onslaught of winter bugs and generally feeling under the weather. We've come up with our top tips to help you embrace the season.
A balanced diet is key to good health
The colder months and dark evenings often leave us craving comfort foods, hearty soups or stews and casseroles. Why not Incorporate foods that naturally boost your immune system like garlic, ginger and turmeric. Perfect to spice up adding flavour and warmth to dishes. Or try making a warm salad by incorporating cooked grains. Eating the right foods will help maintain and possibly boost your immune system. Vitamin E is found in many foods including nuts and seeds, it acts as an antioxidant, helping to protect cells from the damage caused by free radicals. Smoothies are still a great breakfast option or post workout snack, with the right blend of ingredients it can be a powerhouse full of antioxidants, vitamins, and protein. On a cold morning, nothing beats a warm bowl of porridge oats, loaded with fibre and decorated in your favourite nutritional breakfast sprinkles. Cinnamon is used in sweet and savoury dishes, a delicious spice with impressive effects on health and metabolism, lowering bad cholesterol and blood sugar, to relieving arthritis pain. It?s antiviral, antibacterial and antifungal.
Get supplement savvy
Even a balanced diet can contain nutrient gaps. The right supplements can help your heart and sharpen your immune system. Everyone can benefit from taking a multivitamin and you can count on them to help fill in the nutritional gaps. If you're looking to maximise muscle or fat loss is more your aim, or simply looking for optimal health then fish oil is a supplement must. A great source of Omega 3, It can also support healthy brain function, cholesterol levels, boost your mood and helps to maintain strong bones. Vitabiotics Red Krill Oil a special source of Omega-3 and Omega-9 fatty acids. We have been using cod liver oil for centuries to enhance immunity and protect during the winter months, also as a natural solution for rheumatism, aching joints and stiff muscles.
A nutrient-dense source of essential vitamins including vitamin D and vitamin A as well as anti-inflammatory omega-3 fatty acids. All important in maintaining healthy hearts and preserving brain health. Vitamin D3 supports bone health, the immune system, nervous system and heart health. Because it's difficult to get enough vitamin D in our food alone, taking supplements like vitamin D tablets or a vitamin d oray spray helps to keep the levels of vitamin topped up, especially during the colder months where vitamin D is more difficult to obtain naturally from sunlight. Quest Kyolic Garlictablets contributes to normal heart, liver and immune function. Always consult a doctor or pharmacist before purchasing or taking any supplement.
Self-medication for colds, aches and pains
With cooler weather comes symptoms of congestion, sore throats and coughing. Also, aches and pains can occur anytime throughout the year, but in the winter and colder months you may find it harder to cope with. Although a change in the weather alone will not cause arthritis, it can worsen the symptoms. We have a great range of products that can help all year round but you may find yourself reaching for more often in winter. BetterYou Magnesium Oil Original Spray for natural muscle recovery and to replenish magnesium levels. Starts absorbing into the skin as soon as it is sprayed, helping to promote overall wellbeing and relaxation. Optima Musselflex Gel contains essential minerals from the sea. This massage gel, with a deeply relaxing blend of menthol, glucosamine and green-lipped mussel includes a blend of essential oils to soothe and unwind. Manuka Honey Throat Lozenges provide soothing effective relief from the symptoms of sore throats and irritating coughs. 100 Percent of Manuka Oil has strong anti-bacterial qualities which make it ideal for treating minor ailments like fungal infections.