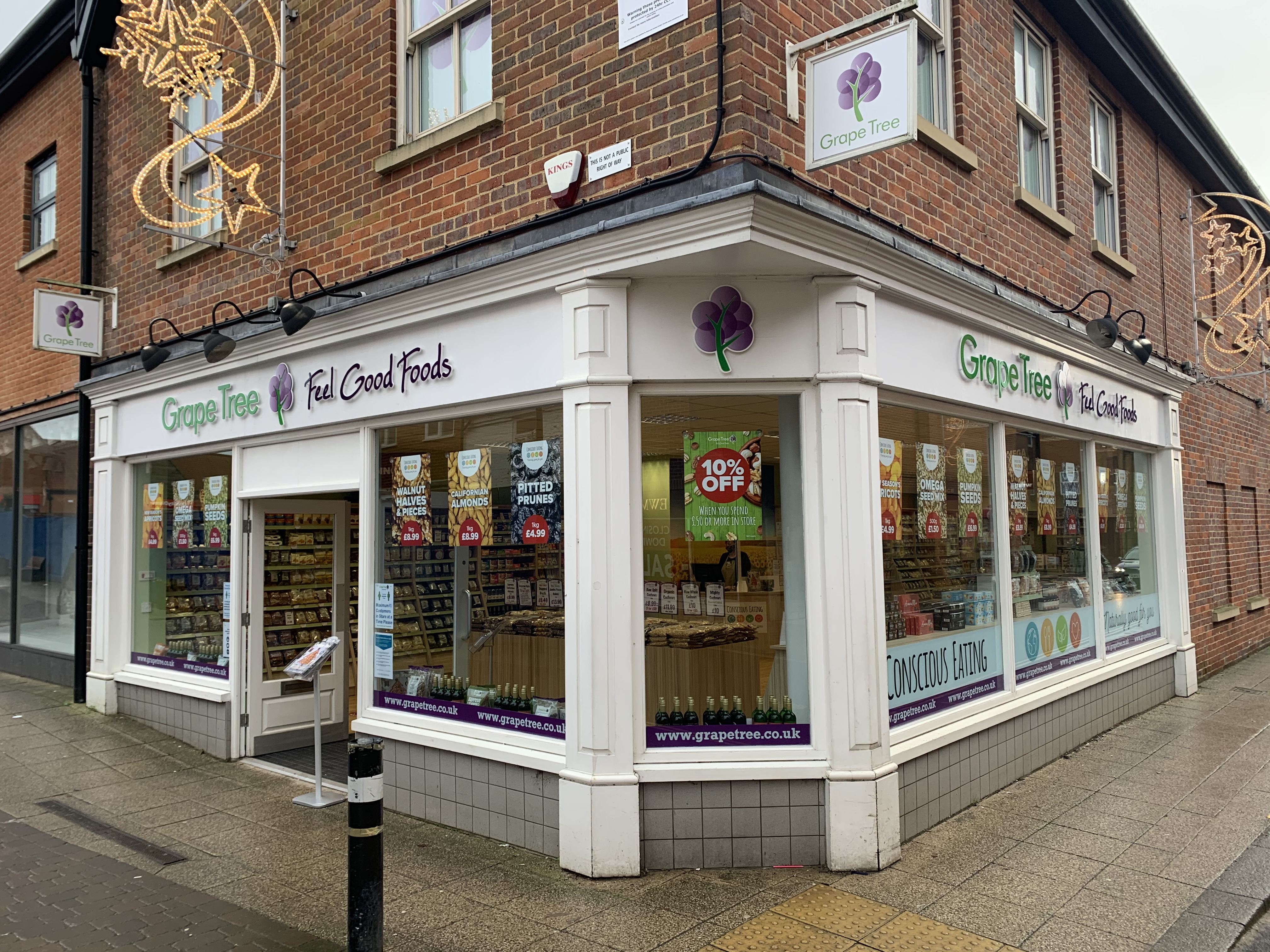 As the pandemic continues to affect how we live, Grape Tree is continuing to bring wholesome, healthy, good value foods to new locations across the UK.
Five more stores have opened in recent months as Grape Tree continues to be the fastest growing health and wellbeing chain in the UK.
Since its 2012 launch, the team have worked tirelessly to deliver healthy, affordable and ethically sourced health foods from around the world to our customers.
Against the backdrop of current economic difficulty, this fresh crop of new health food stores will take the Grape Tree tally to more than 125.
The latest shop openings represent new jobs in areas stretching from as far north as Cumbria to Devon in the South West.
And in Norfolk the Dereham store opened in the town's Wright's Walk in December, taking over the former Bonmarche store which closed earlier this year. Grape Tree already has stores in nearby Norwich, Diss and King's Lynn.
Katie-Rae Jones, manager at the new Dereham store, said:
"We've had a really great reaction from everybody, and we've been told that we are an asset to the town."
Grape Tree founder Nick Shutts added:
"We are extremely grateful we are in a position to create jobs amid the current difficult times while offering foods and supplements that offer improved health and wellbeing benefits."
New store openings in Penrith and Keswick will see the number of stores in and around the Lake District National Park reach four.
While in the south the West Sussex seaside town of Bognor Regis and Devon market town, Kingsbridge, will see their stores open within weeks.
And Nick paid tribute to the Grape Tree online team: "There is so much going on behind the scenes. We are a family, from our packing teams, to our stores and back office staff. We hope that shines through to all our customers."
To find your nearest store visit our easy-to-use store locator at www.grapetree.co.uk