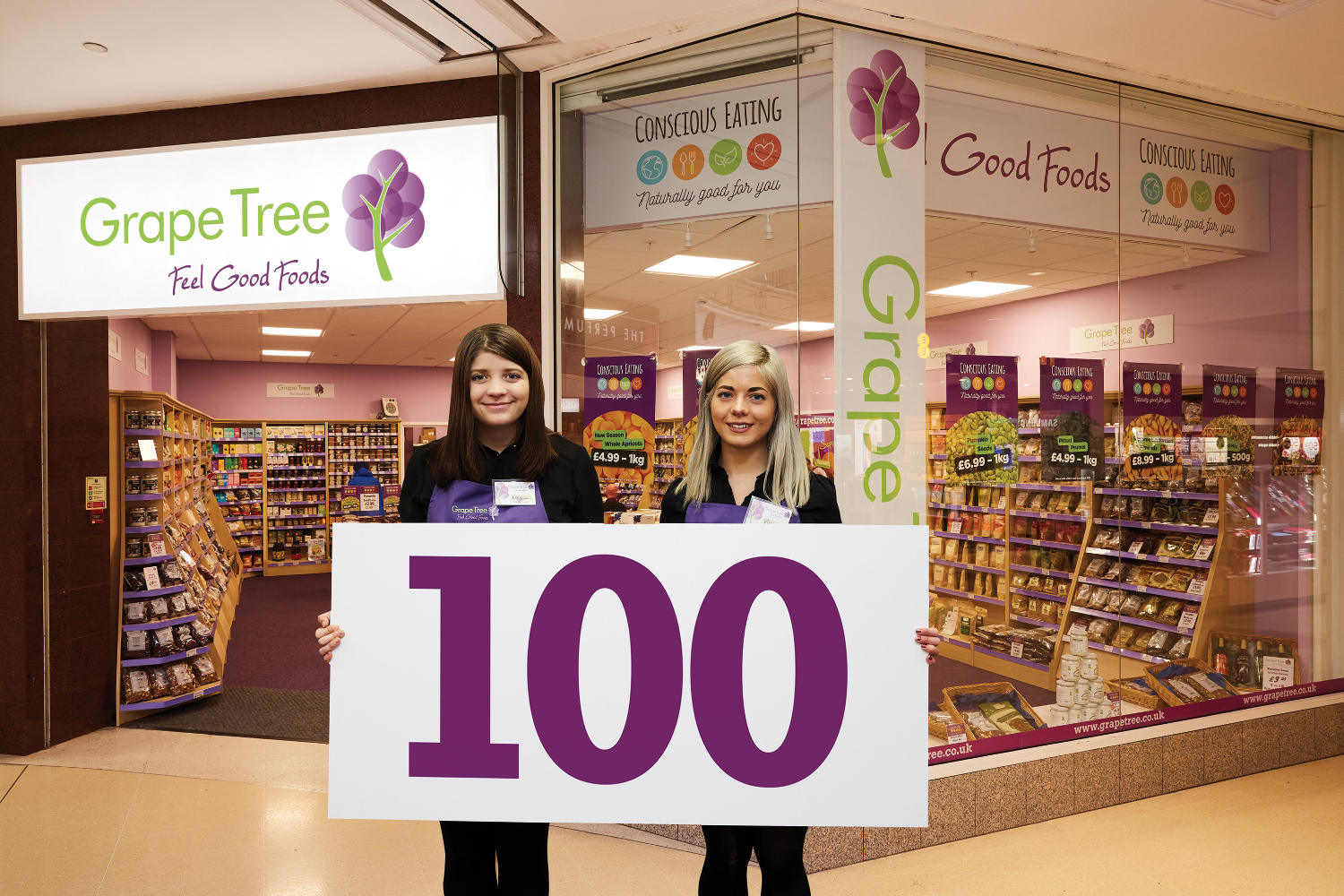 It's a hundred up! The opening of the new store in the Castle Mall, Norwich marked the moment that Grape Tree's 100th branch had burst into life – The Shop of the Century!
It means that since opening in November 2012 Grape Tree has launched a new store every 18 days.
The Grape Tree name now appears in High Streets and shopping centres from Loch Lomond to the South Coast. Since its launch the company has also had to double the size of its headquarters in Kingswinford in the West Midlands.
Founder Nick Shutts said "Reaching the one hundred landmark is a tribute to everyone in the Grape Tree team who has worked so hard over the past five years or so. But the truth is that all we have been trying to do is keep up with demand. It is the support from customers across Britain that has been behind this extraordinary expansion. We are still constantly receiving requests from people to open stores in new areas. And the plan is to press on to try and meet as many of those requests as possible in the days, weeks and years ahead."
The success has a special meaning for many of the Grape Tree team who have now worked together over 25 years. In 1993 Nick and business partner Nigel Morris used their middle names to launch the Julian Graves chain. The company grew to a 350 store, £75 million business and was sold in 2003.
When the name Julian Graves disappeared from the High Street Nick reassembled many of his former management team – including Nigel – and launched Grape Tree.
But the Grape Tree growth is already roaring ahead. The 101st and 102nd shops have already opened at Festival Park, Ebbw Vale and in Colchester.
Find your nearest store now using our helpful store locator.