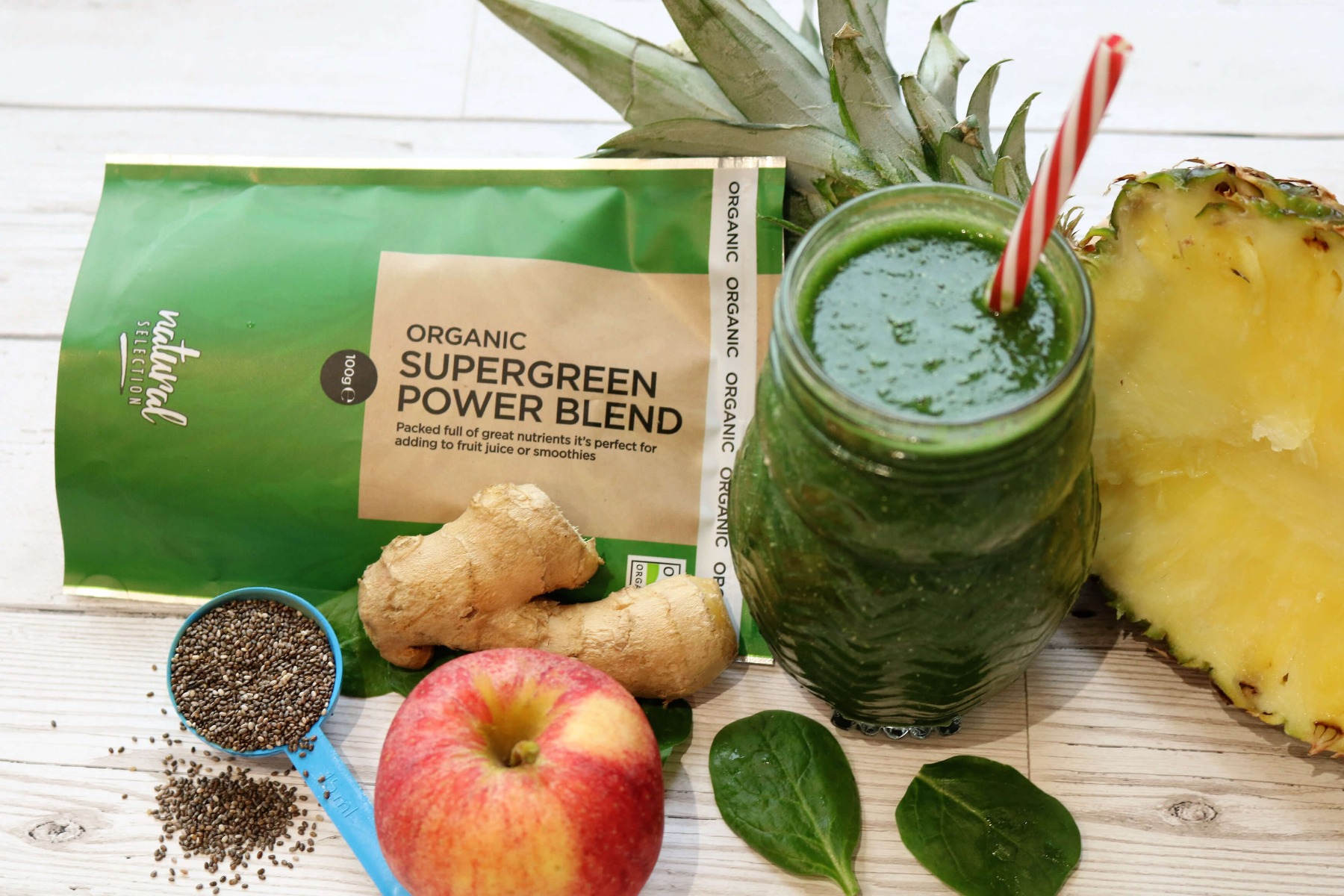 Healthy, invigorating and a great way to kick-start your day or an alternative brunch or post-workout snack. Smoothies are perfect if you are detoxing and working on your summer body. Here's a selection of our best smoothie recipes to inspire you to try at home.
Super Green Pineapple & Ginger Smoothie
If you love ginger then this smoothie is for you! This refreshing smoothie is bright green and definitely tastes better than it looks. Infused with pineapple, apple, ginger and greens! We have also added a tablespoon of our Organic Supergreen Power Blend that is perfect blend of organic superfood powders packed full of nutrients and a naturally high protein food.
Ingredients
1 tbsp Organic Supergreen Power Blend
1 tbsp chia seeds
Handful of spinach
1 apple
pineapple (100g)
50g Ginger (2chunks) or to taste
4 ice cubes
250ml water
Method
Place all ingredients in a blender and blend on high speed until completely smooth.
Stir and continue to blend. If necessary adding more water if required.
Serve immediately. Leftovers can be stored in the fridge for up to 24 hours.