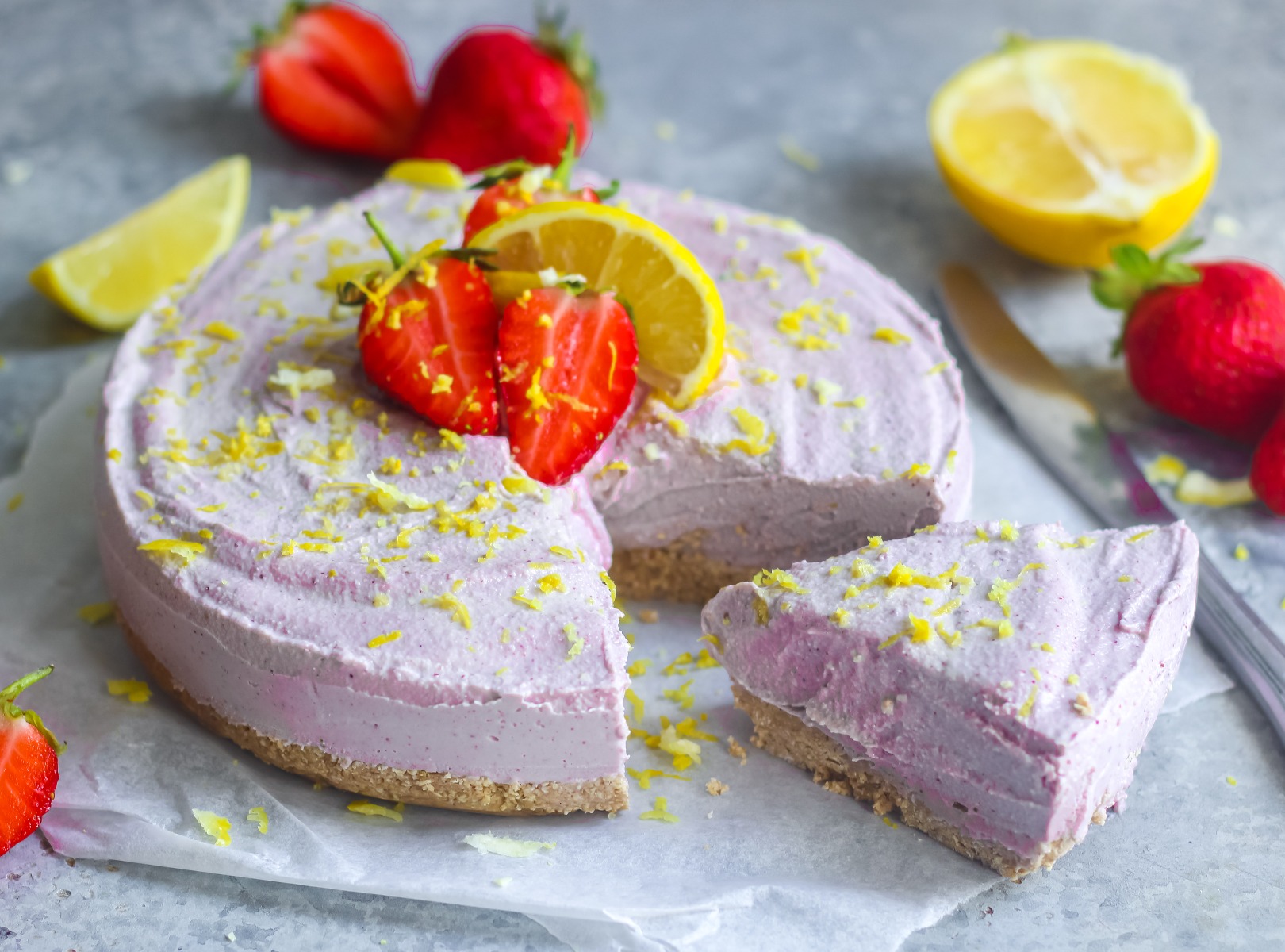 Recipe and images courtesy of Nourishing Amelia, Award Winning Blogger
This strawberry & lemon cheesecake is the dessert of dreams! It's raw, vegan, gluten-free and refined sugar but has so much sweet taste and fresh flavour you won't miss a thing!
The base is made predominately from oats to give that biscuit-like texture and the creamy filling contains soaked cashews and coconut milk.
Serve for a special dinner party for a real show-stopper!
Ingredients
Base -
250g oats
4 tbsp maple syrup
2 tbsp coconut oil
1 tsp vanilla extract
2 tsp cacao powder - optional
Filling -
300g cashews - soaked in water for minimum of 8 hours
2 tbsp coconut milk (the more firm mixture at the top of the can)
3 tbsp maple syrup
8 strawberries
Juice 1/2 lemon
Zest 1 lemon
Method
Add the cashews to a bowl, cover with water and allow to soak for a minimum of 8 hours.
To make the base for the cheesecake start by adding the oats to a food processor and blending until a fine flour forms.
Add the remaining base ingredients (including the cacao powder if using - this just adds an extra depth and flavour but is totally fine without). Blend until fully combined.
Press the base mixture into a lined cake tin. Place into the freezer to set whilst you make the filling.
Drain and rinse the cashews then add to your food processor. Add the remaining ingredients and blend super smooth and creamy.
Pour this mixture on top of the base mixture and return to the freezer for 3 hours to set.
Remove from the freezer 10 minutes before cutting into slices and serving.