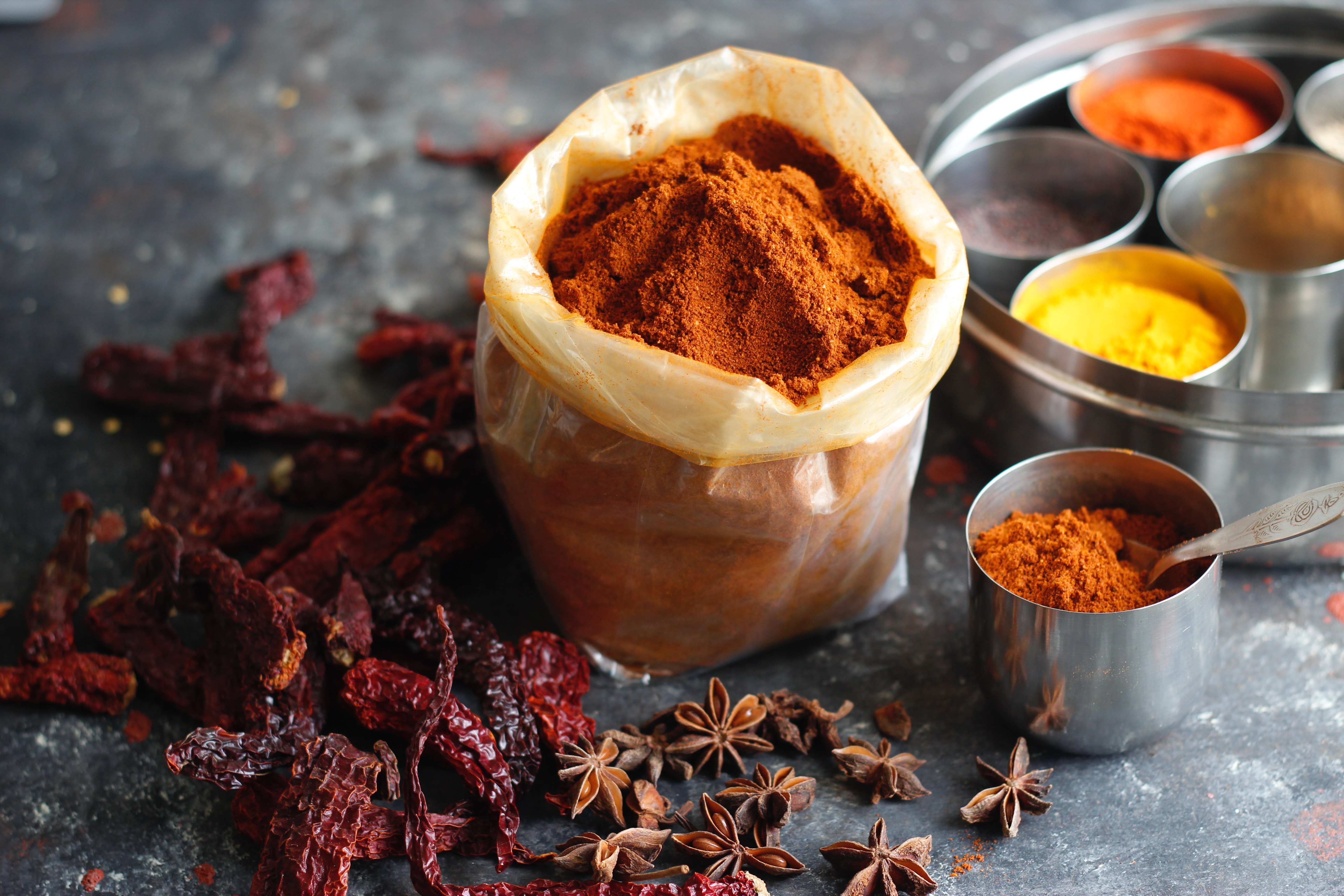 (Image by Prachi Palwe)
The natural ingredients you can use for at-home treatments.
Did you know that there are ways of creating bespoke treatments from your store cupboard which could save you not only a trip to the beauty counter but money too?
Aromatherapists Amy Galper and Christina Daigneault's book, Plant-Powered Beauty, aims to provide the inspiration to do just that and show you how to create your own beauty products.
US beauty and make-up guru Bobbi Brown agrees: "Plant-Powered Beauty gives you the tools you need to make sure you're giving your skin the best."
The book's 305 pages has more than 50 make-at-home skin care recipes and we have two skin-care recipes to share with Grape Tree readers.
Each recipe uses a mix of essential oils and store cupboard items which have been created by the Plant-Powered Beauty team.
Detox Facial Scrub
DETOX ESSENTIAL OIL SYNERGY INGREDIENTS
Fennel seed oil 24 drops
Rosemary oil 24 drops
Mandarin oil 40 drops
INGREDIENTS
2½ teaspoons chickpea flour
pinch of wheatgrass powder
¼ teaspoon turmeric powder
¼ teaspoon kale powder
8 drops Detox Essential Oil Synergy
TO MAKE
Create your detox essential oil synergy by mixing the three oils and leave for 24 hours.
. Mix 8 drops of synergy oil together with dry ingredients in a small bowl until they are fully combined.
Store in airtight jar.
Detox Body Scrub
This takes just five minutes to make and is good for one or two body scrub sessions and can keep for up to two months.
DETOX BODY ESSENTIAL OIL SYNERGY INGREDIENTS
Juniper oil 24 drops Lemon
24 drops
Ginger 24 drops
INGREDIENTS
1 tablespoon fine natural sea salt
1 teaspoon fennel seed powder
1 teaspoon ground ginger
2 teaspoons sesame oil
8 drops Detox Body Essential Oil Synergy
TO MAKE
Mix synergy oil and leave for 24 hours.
In a small glass bowl, mix all the dry ingredients together and stir until combined.
Add the sesame oil and continue stirring.
Once the sesame oil and the dry ingredients are fully combined, add the Detox Body Essential Oil Synergy and mix to incorporate.
Scoop the mixture into a glass jar and cap tightly. Store in a dry location. The scrub should last for two months.
As with anything applied to the skin, please remember to test on a small area first to ensure that these products suit your skin type. If there is a problem, consult your doctor.
GRAPE TREE TIP: Label and date each bottle so you can remember what is inside and when you blended it.