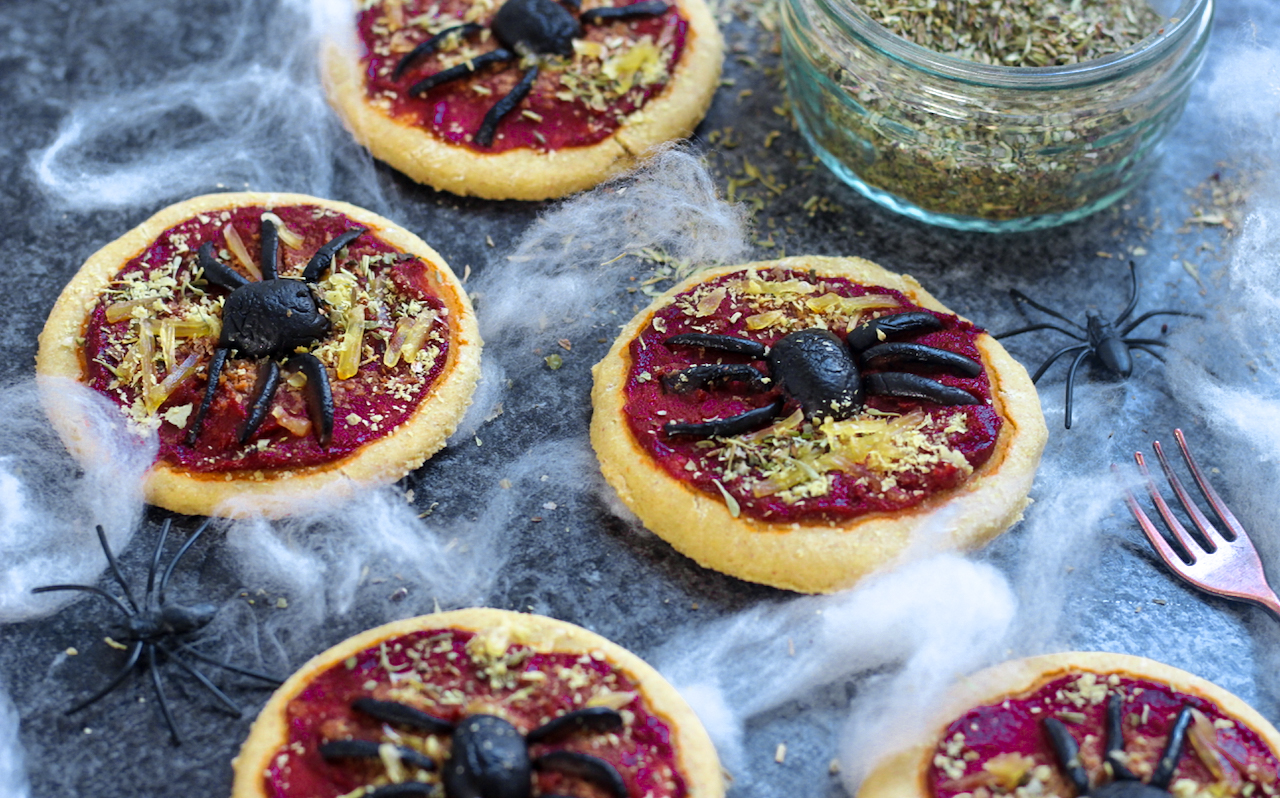 Recipe and images courtesy of Nourishing Amelia, Award Winning Blogger
These spider pizza bites are the best recipe for Halloween to serve either as party nibbles or a meal for the kids. Theyre really fun to make and look ultra spooky, perfect for the Halloween season! The pizza bases are gluten-free, vegan and nut free so perfect for all and really you can add any toppings you want! Nourishing Amelia went for the nutritional yeast to create that vegan cheesy flavour and of course the black olives to make the spider shapes.
Ingredients (makes 6)
For the base -
100g buckwheat flour
80g chickpea flour
1/2 tsp baking powder
3 tbsp rapeseed oil
6-8 tbsp water
1 tsp mixed herbs
Salt & pepper
For the topping -
Tomato puree
Nutritional yeast
Black olives
Method
Pre-heat the oven to 180 degrees celsius.
Sift the buckwheat flour and chickpea flour into a mixing bowl. Then add in the baking powder, rapeseed oil, mixed herbs, water, salt & pepper. Mix together until a dough forms.
Place the dough in between 2 sheets of cling film (this will make it super easy to roll out).
Roll out the dough then use a round cookie cutter to create the mini pizza bases.
Place the pizza bases on a lined baking tray.
Spread around 1 tbsp of tomato puree on each pizza base then sprinkle with nutritional yeast.
Cut the olives to make the spider bodies and legs then arrange these on top of each pizza base.
Bake in the oven 10-12 minutes.