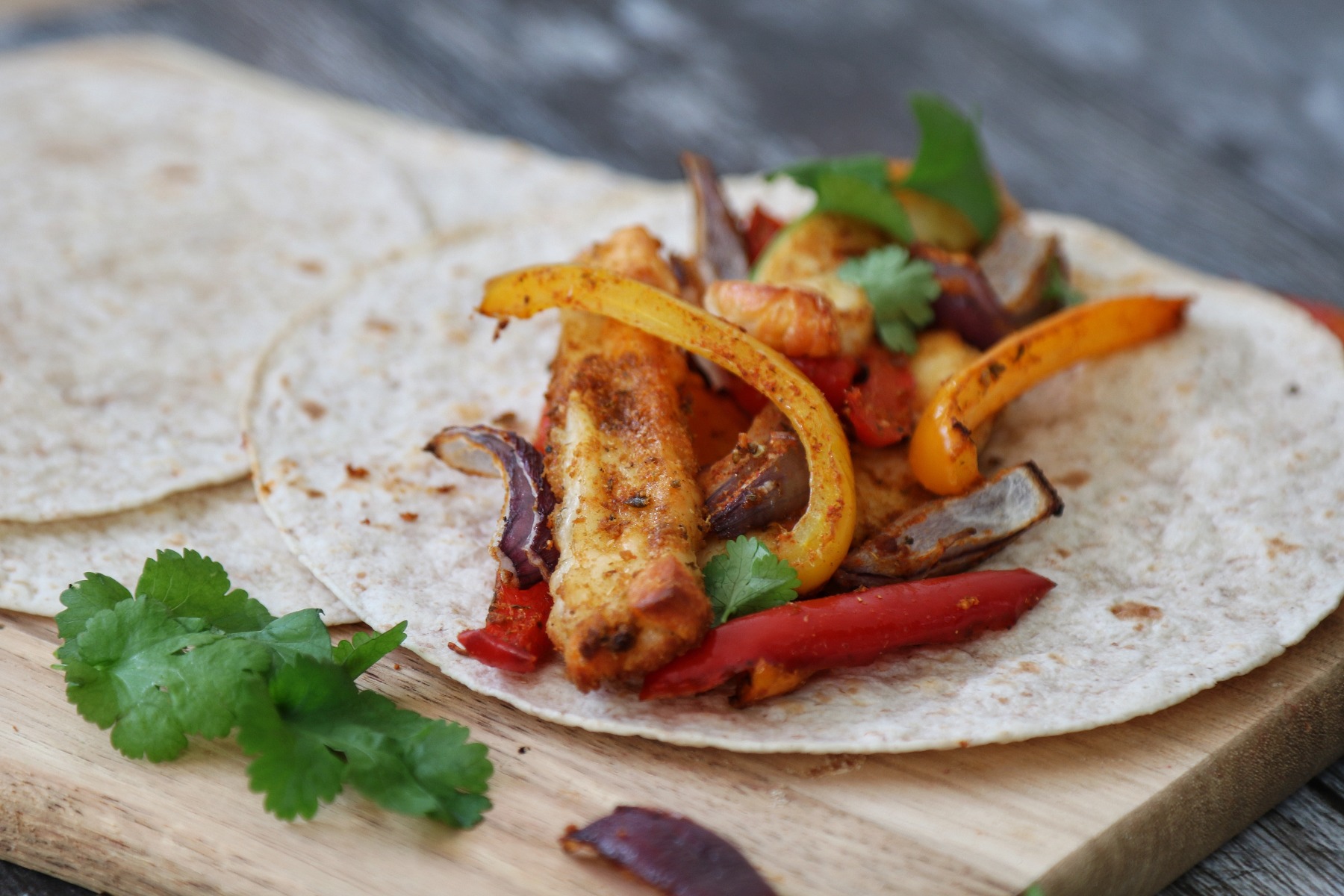 If you are a vegetarian, and love fajitas then this recipe is just for you! Halloumi cheese is used as a replacement to meat with sweet peppers and red onions, seasoned and then roasted on a tray in the oven. Its super simple and ready in just 20 minutes. It's a great midweek meal that all the family can enjoy.
Ingredients
250g (8.8oz) halloumi cheese, sliced into strips
3 bell peppers (I like to use one each of red, yellow and green), sliced
One red onion, sliced
Rapeseed oil
Fajita Seasoning:
½ tsp chilli flakes
½ tsp chilli powder
1 tsp oregano
1 tsp paprika
1 tsp ground coriander
1 tsp cumin
1 tsp garlic granules
¼ tsp Himalayan pink salt
¼ tsp cracked black pepper
To serve:
8 tortilla wraps
Toppings of your choice: sour cream (as image) or avocado / yogurt or salsa
Serves: 2
Method
Pre-heat oven to 210 °C (450 °F) while you slice the halloumi, red onion and peppers.
Next prepare your fajita seasoning by mixing your spices together in a small bowl.
Place the halloumi, sliced red onion and peppers on a lightly oiled baking sheet.
Sprinkle the fajita seasoning over the tray until you have an even covering.
With a spatula or your hands, mix everything well. Drizzle with a little more oil if needed.
Place the tray in the oven for 20-25 minutes, turning halfway. If you prefer your halloumi crispy, then you may want to extend the cooking time.