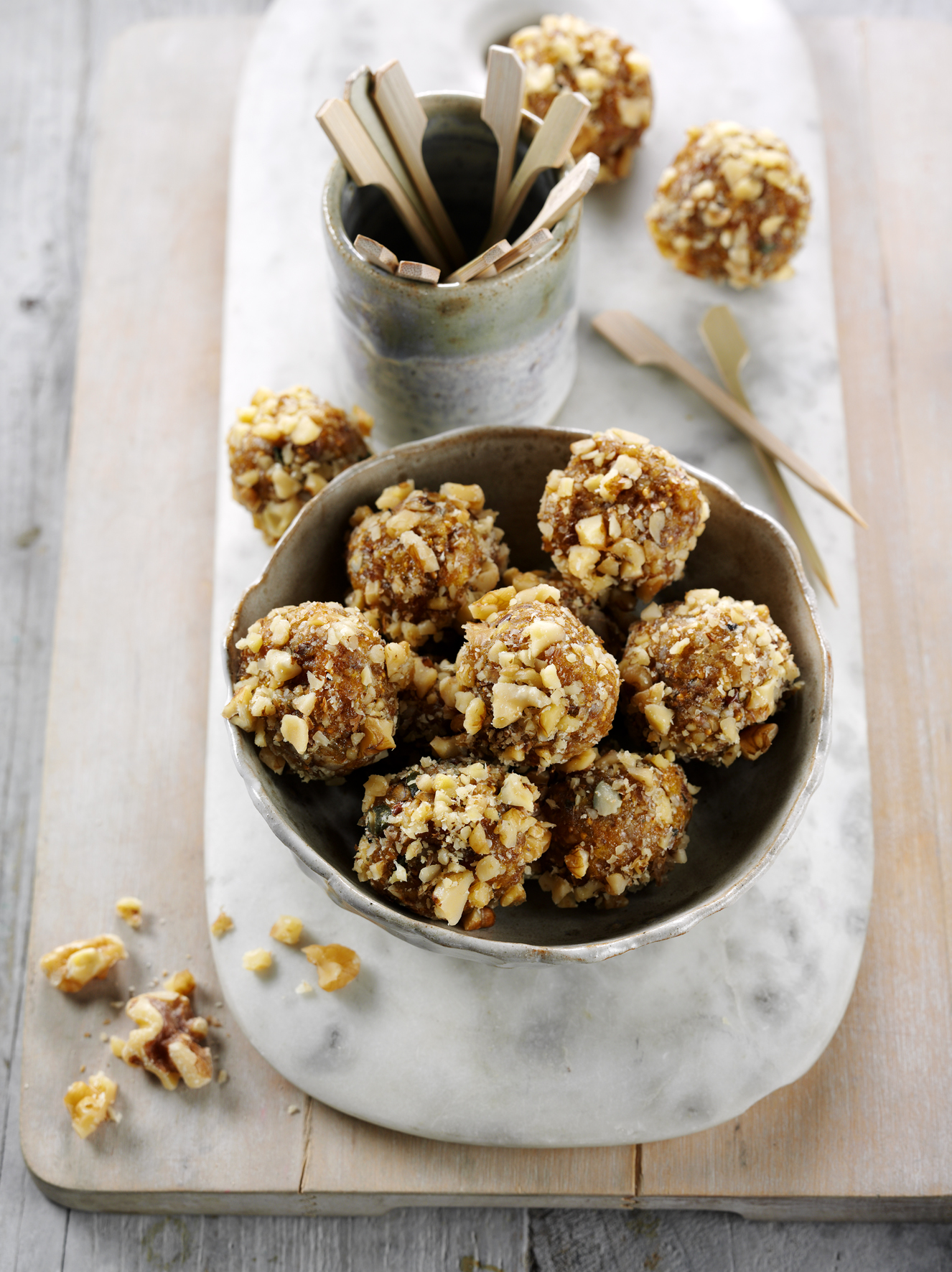 These walnut power balls will ensure that your body gets the essential nutrients you need following a workout. Taking only ten minutes to make and easily stored, these will pack a little power punch just when you need it.
Prep: 10 minutes
Makes: 12 balls
Ingredients:
75g walnut pieces
100g dried apricots
100g dried figs, halved
2 tbsp mixed seeds (20g)
Method:
Place 25g walnuts in a food processor, blitz until chopped and set aside.
Blitz the remaining walnuts with the apricots, figs, and the seeds to give a coarse paste.
With damp hands, divide the mixture into 12 and roll into balls.
Roll the balls in the reserved chopped walnuts and serve.
Cook's tips:
How long will they keep?
Store in an airtight container and they will keep for 4-5 days.
How good are they for you?
These are packed with goodness and per 25g serving provide 4% of your daily energy needs and only 0.02% of your recommended salt intake. They do deliver 8% of your daily sugar.
Can I swap out the apricots?
Dates or prunes would be ideal alternatives in this recipe.
IN STORE NOW...
Walnuts: High in fibre, low in sugar and salt. They are also high in vitamin E, magnesium, and phosphorus. Halves and pieces: £3.49 for 200g.
Natural Dried Apricots: A fabulous source of vitamin B3, potassium, magnesium, phosphorus, iron, copper, and manganese. £2.69 for 250g.
Dried Figs: High in natural sugars and soluble fibre and are rich in minerals and are a good source of antioxidant vitamins A and K. £4.49 for 500g.
Recipe and image courtesy of California Walnuts