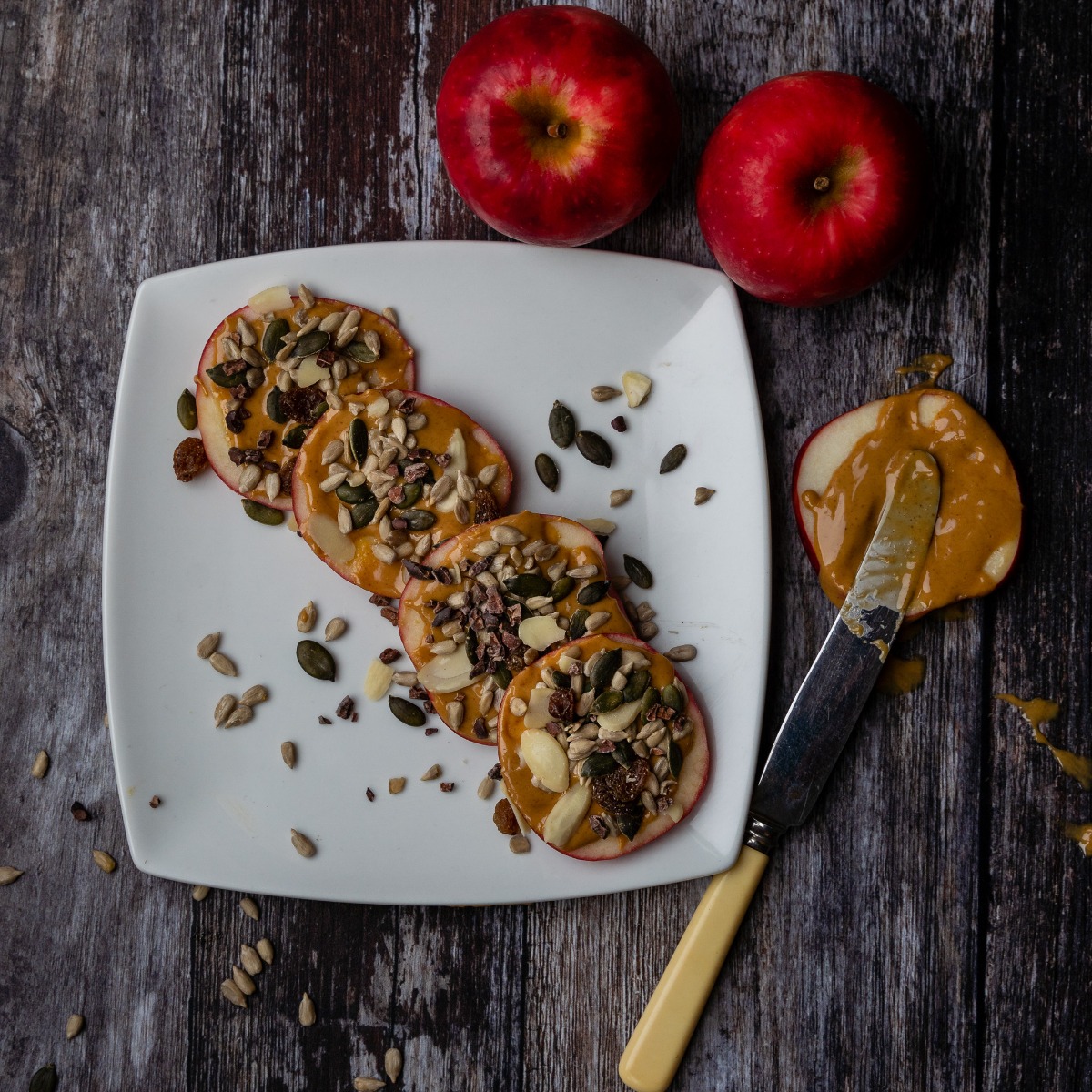 This is the perfect treat for all the family to enjoy. A simple snack of apple slices topped with delicious peanut butter and decorated with sprinkles of dried fruit, chopped nuts and seeds for extra crunch. They are so tasty and easy to make in less than 5 minutes. You will have lots of fun creating this half term!
Ingredients
2 large pink lady apples
4 tbsp peanut butter
2 tbsp cacao nibs
4 tbsp natural mix
Could also try toppings – slivered or nibbed almonds, diced mixed nuts, omega seed mix, sunflower seeds, pumpkin seeds, raisins, chopped pecans
Method
Using an apple corer remove the core of each apple.
Slice each of the apples into thick rings.
Spread each apple ring with a generous amount of peanut butter.
Top with the natural mix and cacao nibs or, your choice of topping.