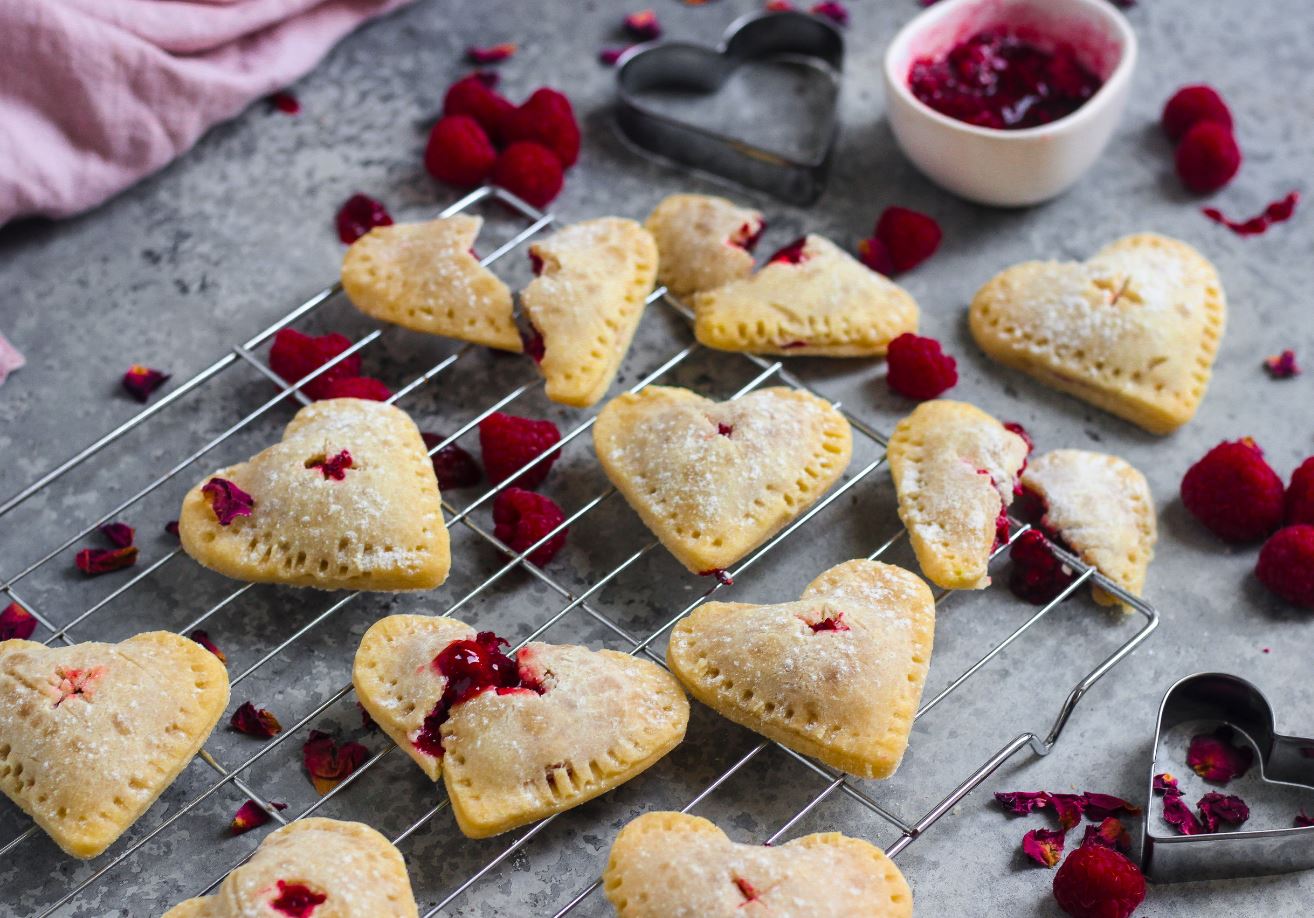 Recipe and images courtesy of Nourishing Amelia, Award Winning Blogger
They say that the key to the heart is through the stomach and there is no better way to tell someone you love them then by baking these delicious Mini Raspberry Heart Pies. They're really delicious and completely gluten, dairy, egg, refined sugar and nut free! You can use the leftover jam on toast, porridge, rice cakes or crackers later too!
Ingredients:
200g buckwheat flour
100g vegan butter
3 tbsp rapeseed oil
8 tbsp water pinch of salt
200g raspberries
2 tbsp maple syrup
1 tbsp chia seeds
1 tbsp almond milk
Method:
Add the flour and vegan butter to a mixing bowl and use your fingers to combine together into a crumbly mixture.
Mix the rapeseed oil and water together in a bowl. Gradually pour this into the flour and butter mixture, combining as you do so until a dough forms. Place this into the fridge for around 30 minutes.
Pre-heat the oven to 180°C.
Add the raspberries to a pan over medium heat. Gently cook until the raspberries go really soft. Mash with a fork then stir in the chia seeds and maple syrup. Allow sitting for 10 minutes to thicken.
Roll out the pastry. Using a heart cookie cutter cut out your pastry shapes.
Place around 1 teaspoon of the raspberry compote in the middle of one of the heart pastry shapes and brush a little almond milk around the edge of the heart. Cover with another heart and use a fork to seal the edges shut. Finish by brushing a little almond milk over the top. Repeat with the rest of the mixture. Placing all the mini pies on a lined baking tray,.
Bake in the oven for 10-12 minutes or until slightly golden brown.