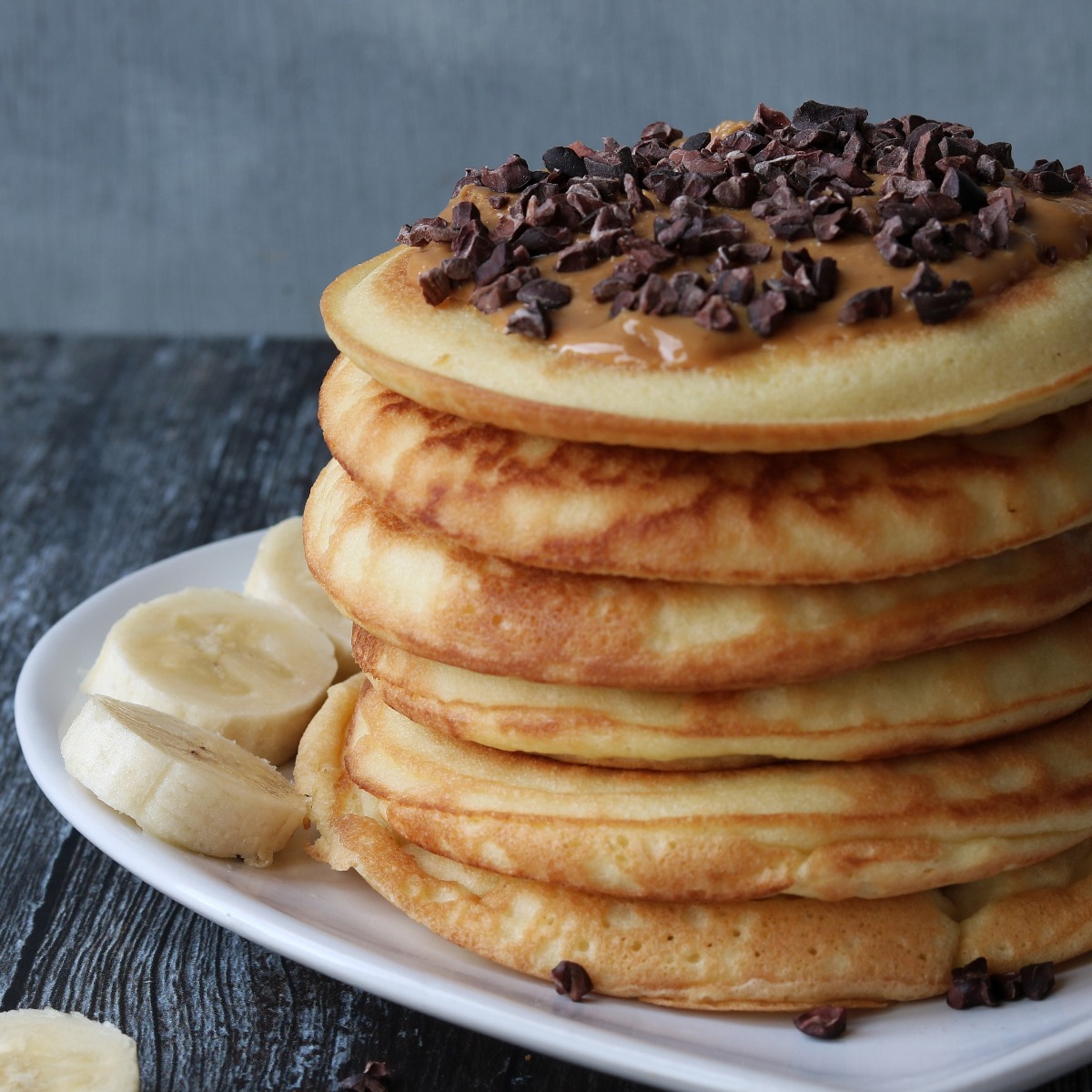 Following a keto diet this Pancake Day? Then you don't need to miss out with this low carb keto pancake recipe.
The combination of almond and coconut flour ensures you get a perfect fluffy pancake that all the family will enjoy.
Ingredients
120g Almond flour
30g coconut flour
5 large eggs
1 tsp baking powder
1 1/2 tbsp stevia
120ml coconut milk 
40g coconut oil (melted) 
1 tsp vanilla essence 
1/4 tsp pink salt
Makes - 6
Serving size – 2 pancakes
Method
Combine all the ingredients together in a large bowl and whisk until the batter is smooth. Add more milk if the mixture is too thick.
Heat a non-stick frying pay on the hob over a medium heat. Add a ladle of the batter mixture into the pan until it makes a circle.
Cook 1-2 minutes either side until it starts to bubble on top and turn brown.
Serve as a pancake stack decorated with your chosen toppings. We have used peanut butter and cacao nibs.