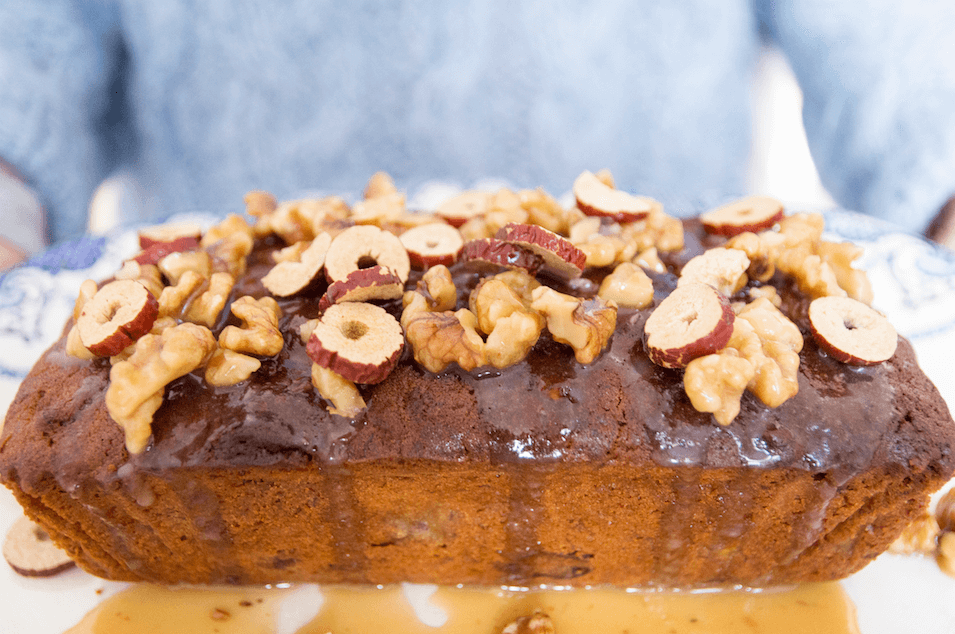 Looking for a sweet treat that will satisfy your cravings? This gluten-free fruit cake with a walnut glaze is perfect. With added Jujube Fruits also known as 'Red Dates,' these have been enjoyed as a longevity berry in Asia for thousands of years. It is widely used in traditional Chinese medicine to promote vitality and wellbeing. Recipe by Tara from Tara's Busy Kitchen.
Ingredients
175g softened butter, plus extra for the tin
200g gluten-free flour
1 heaped tsp of gluten-free baking powder
100g dark brown sugar
2 large eggs, beaten
3 tbsp clear honey
2 overripe bananas, about 350g with skins on
100g jujube fruit
50g chopped walnuts
For the glaze
2 tbsp clear honey
25g butter
50g chopped walnuts
Jujube Crisps for sprinkling
Method
Heat oven to 160C/140C fan/ Gas 3. Butter and line a loaf tin. Put the flour, baking powder, cinnamon, butter, sugar, eggs and honey in a large mixing bowl and beat with a hand-held electric mixer until light and fluffy.
Mash the bananas and chop the jujube fruit. Stir into the cake mix with the walnuts. Spoon into the prepared tin and smooth the top. Bake for 55-65 minutes until firm to the touch and a skewer or knife inserted into the centre comes out clean. If after this time the knife doesn't come out clean cover the cake in foil and bake for another 5-10 minutes. Cool in the tin for 10 minutes.
To make the glaze, put the honey and butter in a small pan and bring to the boil, stirring until the butter has melted. Remove from the heat and stir in the walnuts. Leave to cool until it has thickened a little. Spoon over the top of the cake, sprinkle with Jujube crisps and leave to set.