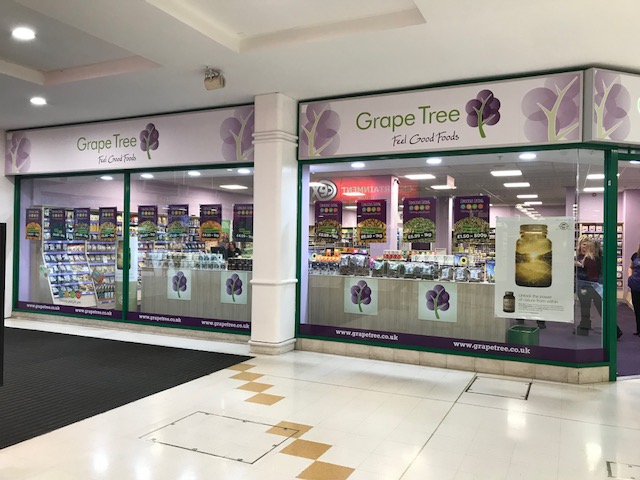 It's the Biggest Yet!
The biggest Grape Tree store yet has opened in Swindon.
The super new store in the town's Brunel Shopping Centre has a quarter of a mile of display shelving stacked with over 1,000 product choices and more than 200 of them are new to Grape Tree.
The 2,000 square feet of shopping area gives customers space and time to make a selection from the vast Grape Tree
array of foods from around the globe which includes over 100 ways of eating nuts, 114 ways of eating fruit and 25 ways of eating seeds.
"Swindon is a great space for customers to immerse themselves in the Grape Tree experience" says company founder Nick Shutts "but it will not be hanging on to that size record for too long. Bigger stores are on the way".
The Swindon store joins a countrywide network now heading for a total of 120. Coming next are Penarth and Louth followed by Melton Mowbray, Exeter and Bridport.