p>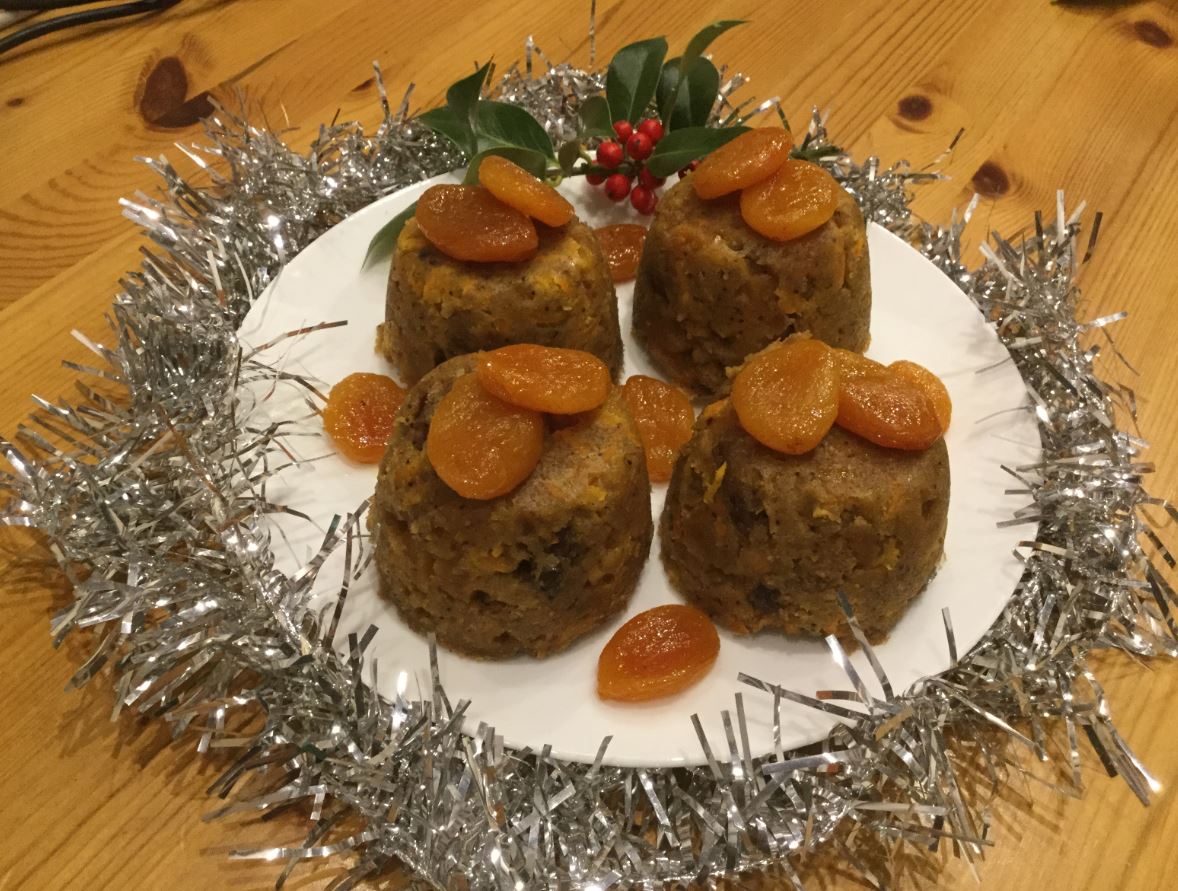 In just an hour or so you could be tucking into these rich and warming Christmas puds from cookery school supremo Lesley Waters. It can be made as six individual puddings or one large for the family to share. They have the nutritional benefit of both apricots and dates (or figs) and a seasonal warmth from the almond flavours of the Amaretto.
Times: Preparation 30 mins. Cooking 40 mins. Serves 6
Ingredients:
115g (4oz) butter
115g (4oz) soft brown sugar
2 free range eggs
1 tbsp plain flour
225g (8oz) fresh granary breadcrumbs
1 tsp ground cinnamon
Juice & grated rind of 1 orange
300g (8oz) dried soft apricots
Chopped 155g soft dried dates or figs
1 carrot, peeled & grated
2 tbsp Amaretto
110g extra dried apricots simmered gently in the juice of an orange for topping
Method:
Grease the pudding basin or basin and place a piece of greaseproof paper in the bottom.
 Pre heat oven to 180°C.
 In a large bowl, cream together the butter and sugar. Beat in the eggs and stir in the flour and breadcrumbs.
Add the cinnamon, orange rind and juice, apricots, dates or figs, carrot and the Amaretto. Mix together thoroughly. Transfer to the prepared basin or basins.
Place in a roasting tin and half fill the tin with boiling water. Place in the oven for 40 minutes.
Allow the pudding to stand for 15 minutes, before turning out. Top with the extra apricots.
 Serve with clotted cream, rich vanilla ice-cream or custard.