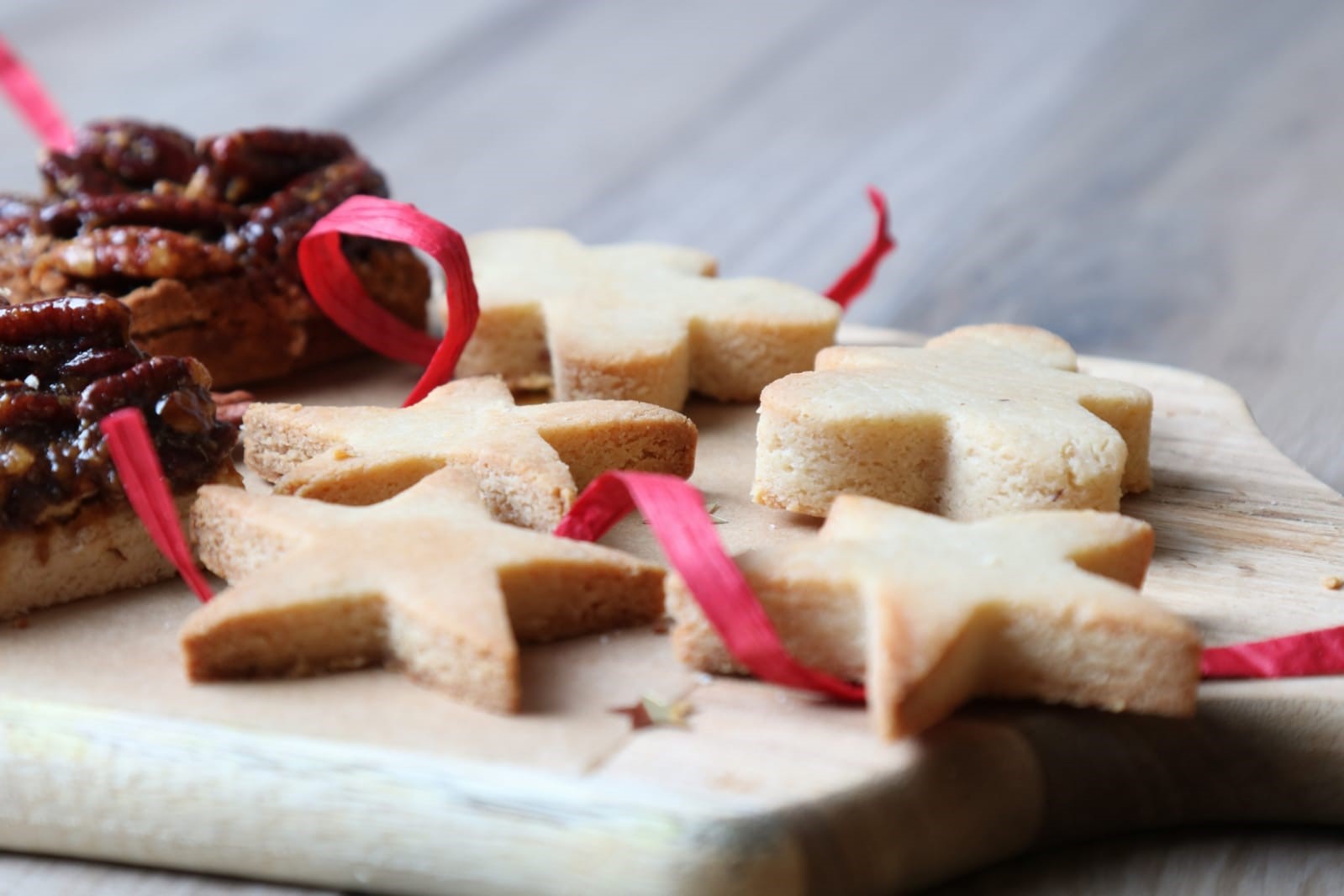 Who can resist shortbread? With its light texture, buttery flavour and subtle sweetness, it's impossible not to! Why not add your own flavour, shape or topping for that extra special personal finish?
Ingredients:
250g almond flour
4 tbsp vegan butter, melted
5 tbsp maple syrup
1 tsp vanilla extract
Pinch of pink salt
Method:
1. Place all the ingredients into a medium bowl and mix till combined. Use your hands to form a dough ball and cover with clingfilm and place in the fridge for 15mins.
2. While the dough is in the fridge, preheat oven to 180ºC and cover a baking sheet with parchment paper.
3. Roll your shortbread to form an even layer and use your cutters to cut out the shapes.
4. Place biscuits onto the lined baking sheet and bake for approximately 12-14 minutes.
5. Remove from oven and allow to cool completely.