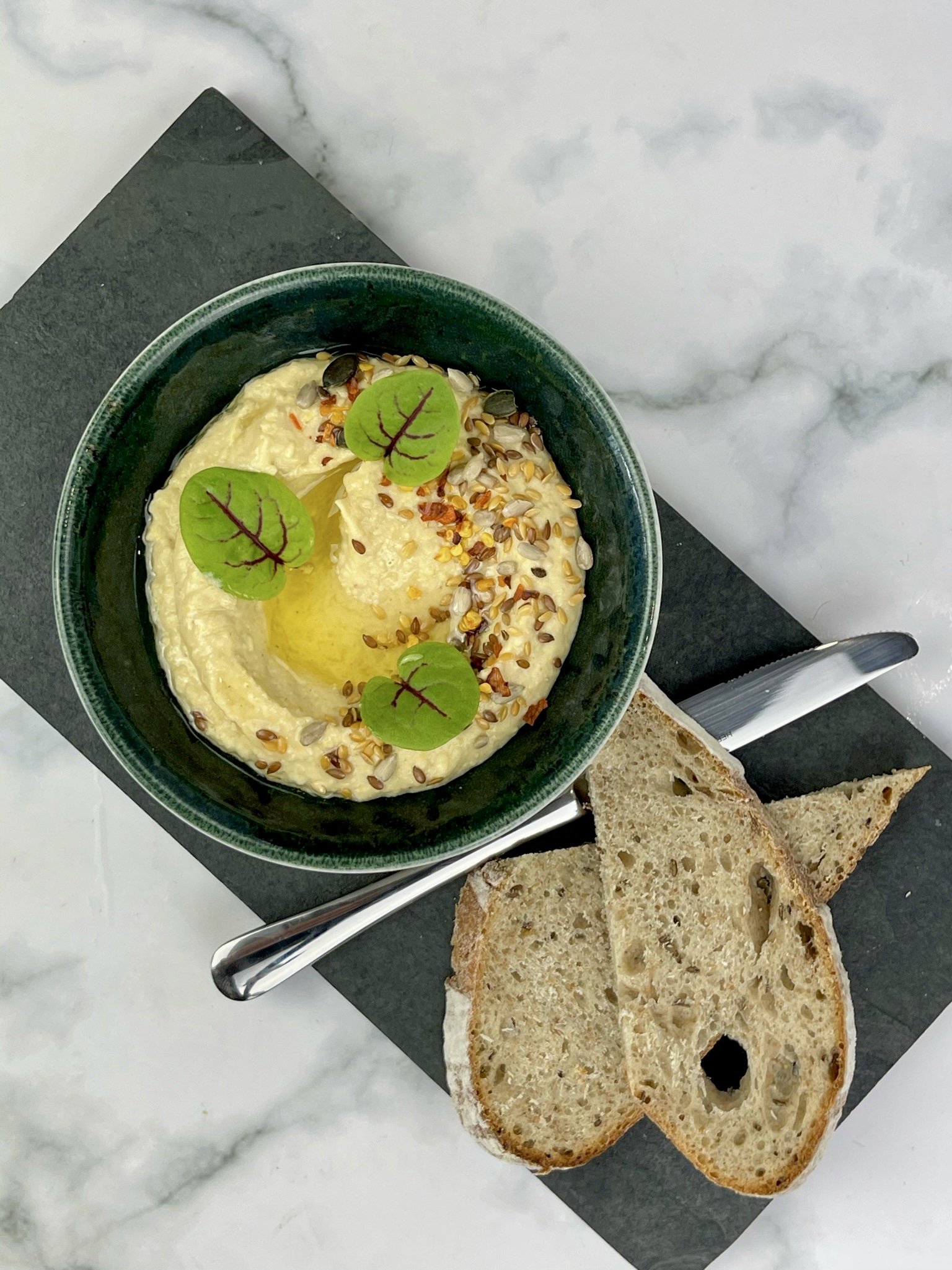 Recipe and images courtesy of All About Greens (@_allaboutgreens on Instagram)
Make your own creamy smooth homemade hummus, this hummus is vegan and tastes great!
Super easy and made in under 15 minutes, no cooking required! You can add any flavours you like to this healthy versatile dip.
MAKES: 300g
PREP: 10 minutes
INGREDIENTS
1 garlic clove
2g ground cumin
1 tbs tahini
1 lemon zest
240g tinned chickpeas (400g tin drained)
55ml rapeseed oil
1 pinch of salt
1 pinch white pepper half a lemon
TO MAKE
Add the garlic, cumin, tahini, lemon zest and a little oil into a food processor and pulse to a paste.
Drain and rinse the chickpeas and place them in a food processor then slowly add the oil whilst the blender is running until you get a desired consistency, Hummus we like our hummus quite firm. Add salt, pepper, and squeeze of lemon juice to taste. For a softer texture add either a little more oil or drizzle some water into the blender.
NUTRITIONAL INFORMATION
Per Serving
Protein 3.8g
Fat 11.3g
Carb 7.2g
Saturates 0.9g
Sugars 0.3g
Fibre 2.7g
Salt 0.2g
Kcals 149.8
COOK'S TIP Save your chickpea water (aquafaba) to make mayonnaise, glaze pastry or bake meringues!