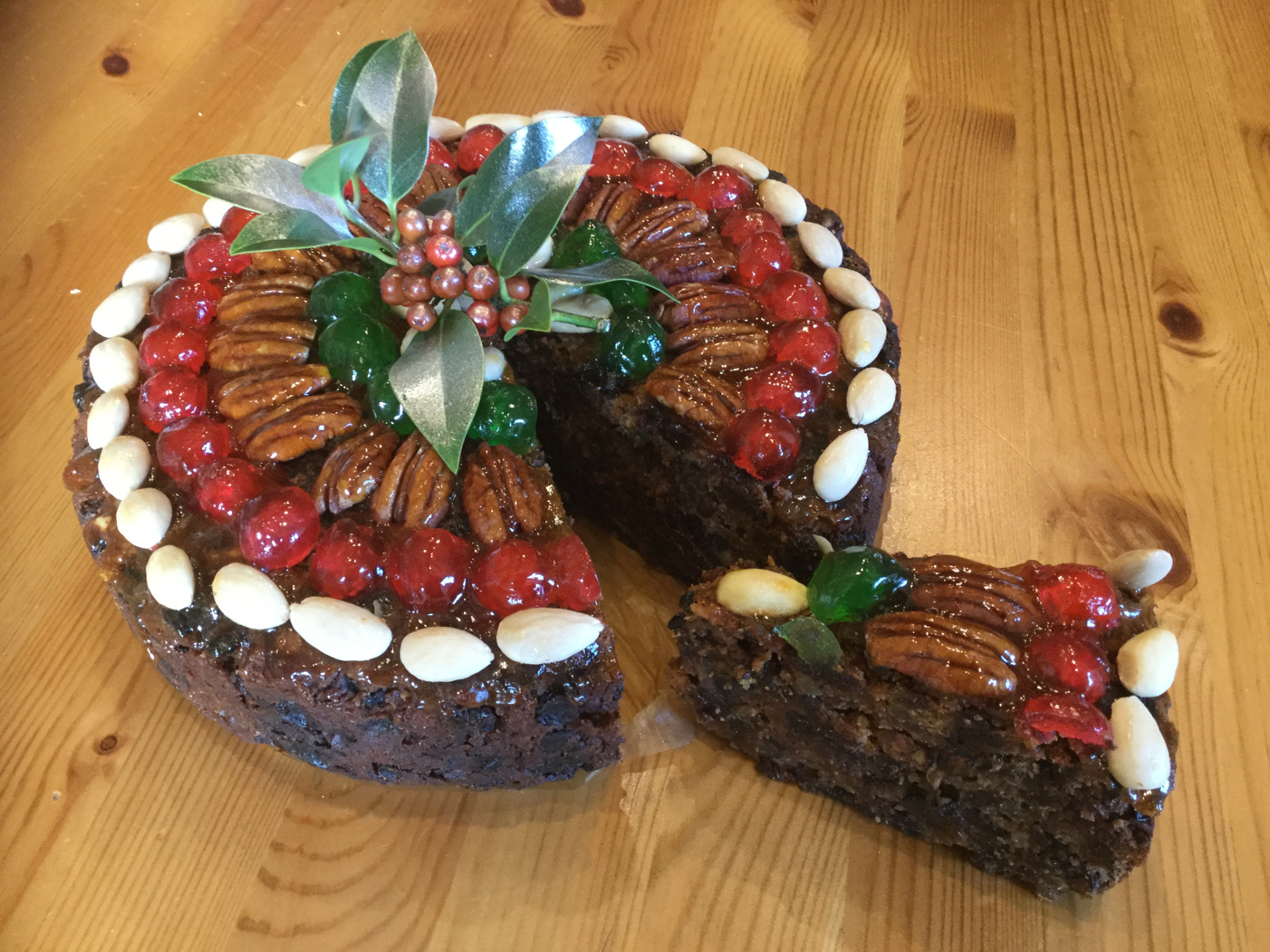 Our delicious Gluten Free Christmas Cake recipe is free from wheat, gluten and soya, making it suitable for those who are following a gluten free diet so now nobody has to miss out on a slice of festive tradition!
Ingredients:
1 cup dried fruit (raisins, currants, sultanas, chopped natural dried apricots and goji berries)
1 cup apple juice
1/3 cup chopped nuts
1 teaspoon lemon zest
1 teaspoon orange zest
For the Caramel Sauce
1 cup coconut sugar
3 tablespoons water
2 tablespoons coconut oil
1 teaspoon mixed spice
1/2teaspoon ground cinnamon
Dry Ingredients
1 cup ground almonds
1/3 cup coconut flour
1 teaspoon baking soda
2 eggs
Method:
Add the fruit, apple juice, nuts and zest to a bowl. Let this mixture soak for about 30 mins to soften the fruit.
In a saucepan over a low heat, add coconut sugar and water - stir until it forms a caramel type sauce.
Then add the coconut oil and spices to the pan and raise heat to medium for 5 minutes - keep a close eye on the mixture and stir often.
4. Add the fruit mixture and bring to a simmer for 2/3 minutes. Turn off heat and allow mixture to cool on the stove. (This is where you'll want to taste and adjust sweetness).
In a bowl, combine the dry ingredients. Then add eggs. Fold in the completely cooled fruit mixture and spoon into a 20cm cake tin greased with coconut oil.
Bake at 165C for 45-60 mins.
Be sure to check the cake with a skewer to see if it's done.
All of the ingredients you can see in bold in the above recipe should be available in Grape Tree stores.