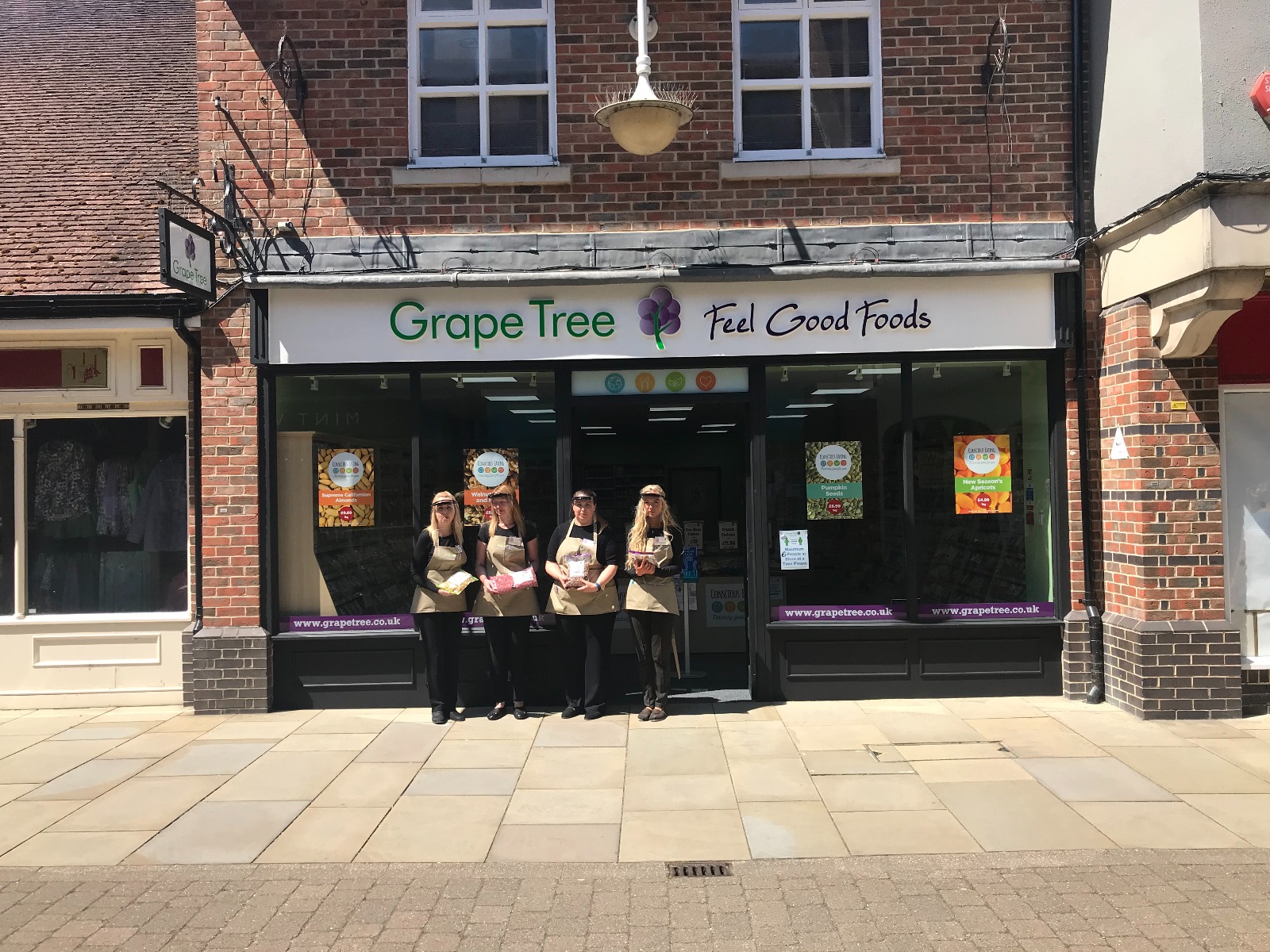 Grape Tree Petersfield, 1 Rams Walk, GU32 3JA
Five New Stores Open…and more on the way!
Despite the pandemic Grape Tree has opened five new stores and more are on the way.
The expansion, which will create dozens of new jobs, comes against the bleak retail background of shop closures and job losses across the whole of the UK.
The new Grape Tree stores are in Tenby, Kingston on Thames, Petersfield in Hampshire, Lewes in East Sussex, and Lincoln.
These take the total number of Grape Tree stores across the UK to 120. Another six openings are planned by the end of 2020.
"We are always delighted to be opening new stores "said Grape Tree Founder Nick Shutts "but in the present circumstances this really is an outstanding achievement for everyone involved.
"Operating under the cloud of Covid 19 means that what all the usual shop opening tasks are doubly difficult.
"But of course, the reason we have been able to press ahead with new developments when so many others have been facing severe difficulties is all down to customer support. We are confident that what we sell is in demand from an ever-growing number of people."
A key factor in the success story is that during the pandemic many households have become increasingly conscious of the importance of eating healthily. More people are also cooking
at home from scratch, experimenting with new ingredients.
But shop location is also important. Grape Tree stores are largely located away from major City Centres and large shopping malls and so that during the pandemic shoppers have felt confident in visiting them.
Online orders have also seen a large increase.
"We plan to carry on expanding" said Nick "as well as creating jobs it is very satisfying that we can contribute to bringing new life back to High Streets that have been suffering for so long and have been struck another major blow by the pandemic.
"Expansion also means that we are supplying foods that can mean improved health and wellbeing to an ever-growing number of people. "
The latest openings mean that since its launch in 2012 Grape Tree the fastest growing health and wellbeing store in Britain has, on average, opened a new shop every three weeks.
You can find your nearest store using our handy online store locator.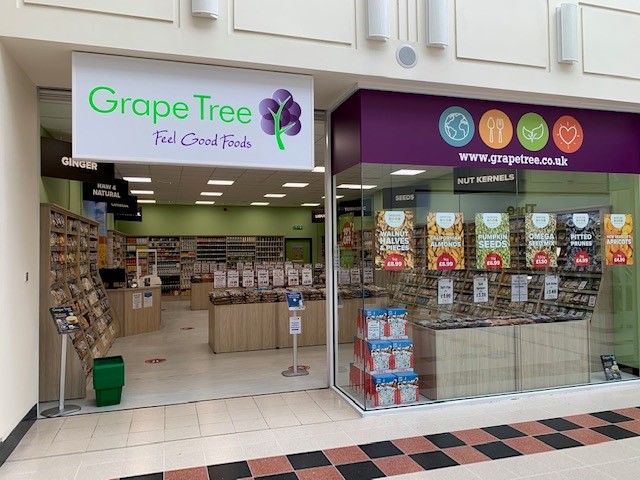 Grape Tree Kings Lynn