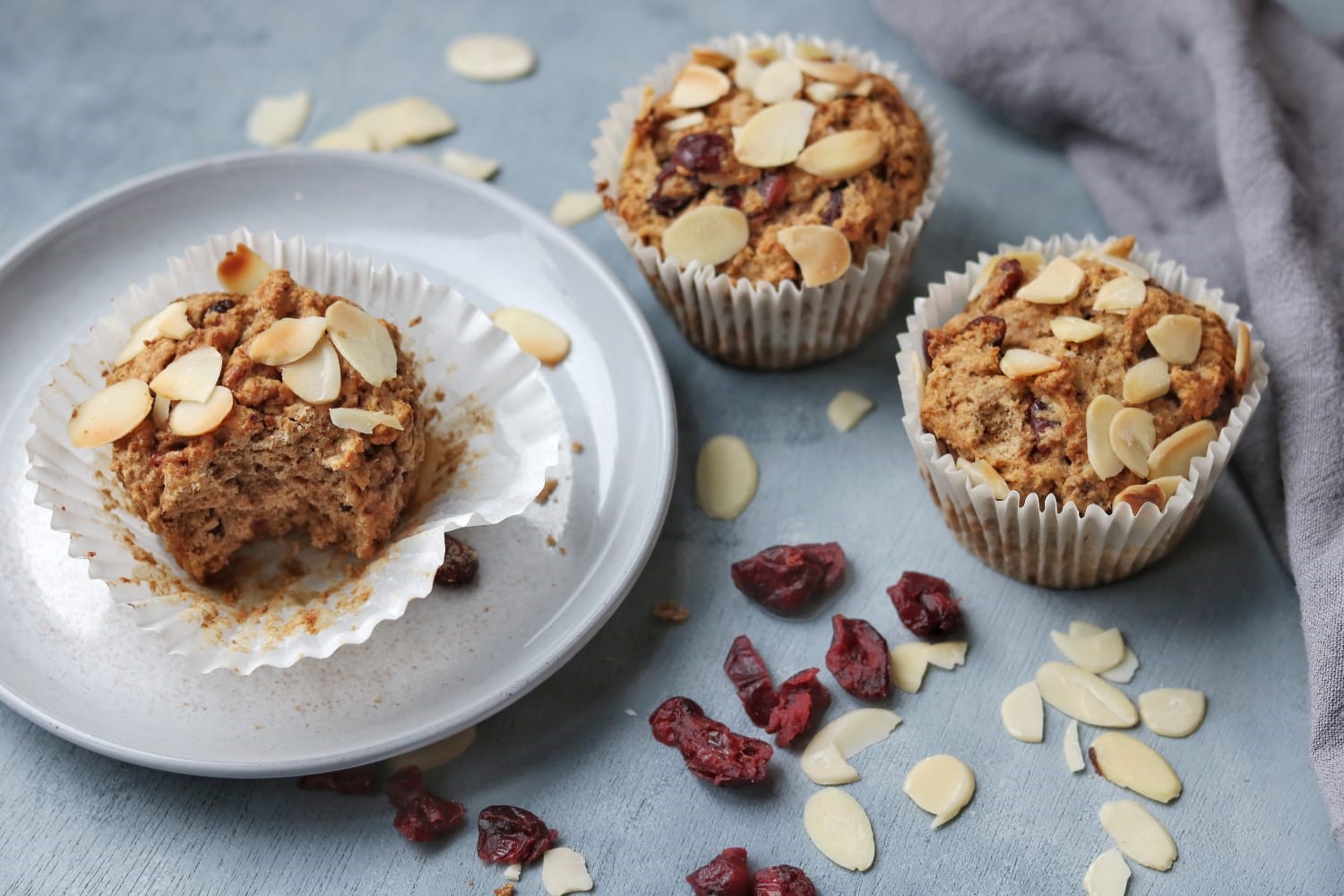 These dried fruit cupcakes are light and fluffy and bursting with flavour! Wholesome ingredients combining juicy dried cranberries and zesty orange flavour. The dried fruit adds moisture and sweetness and adds a lovely texture and colour to this delicious recipe.
Serve for breakfast, brunch or to brighten up an afternoon tea.
Ingredients
200g spelt flour
80g coconut sugar
1 tsp baking powder
½ tsp salt
½ tsp baking soda
2 tsp grated orange peel
Juice from 1 large orange
50g coconut oil
1 tbsp chia seeds + 3 tbsp of water (leave in the fridge for 15 mins to firm)
100g dried cranberries
80g flaked almonds
Method
Soak the dried cranberries in the orange juice overnight.
Heat the oven to 200°C or 180°C for fan assisted ovens (gas mark 6).
Prepare a muffin baking (8-10) tray with the cupcake liners.
Combine flour, sugar, baking powder, salt and baking soda.
Add orange zest, orange juice, oil and chia seed mixture.
Blend just until moist. Fold in cranberries by hand. If the mixture is too dry add a drop more orange juice.
Using a spoon, divide the mixture evenly between 8-10 cupcake liners.
Sprinkle the flaked almonds on top of each cupcake.
Bake for 20-25 minutes and then leave to cool on a wire rack.
Store in an airtight container.