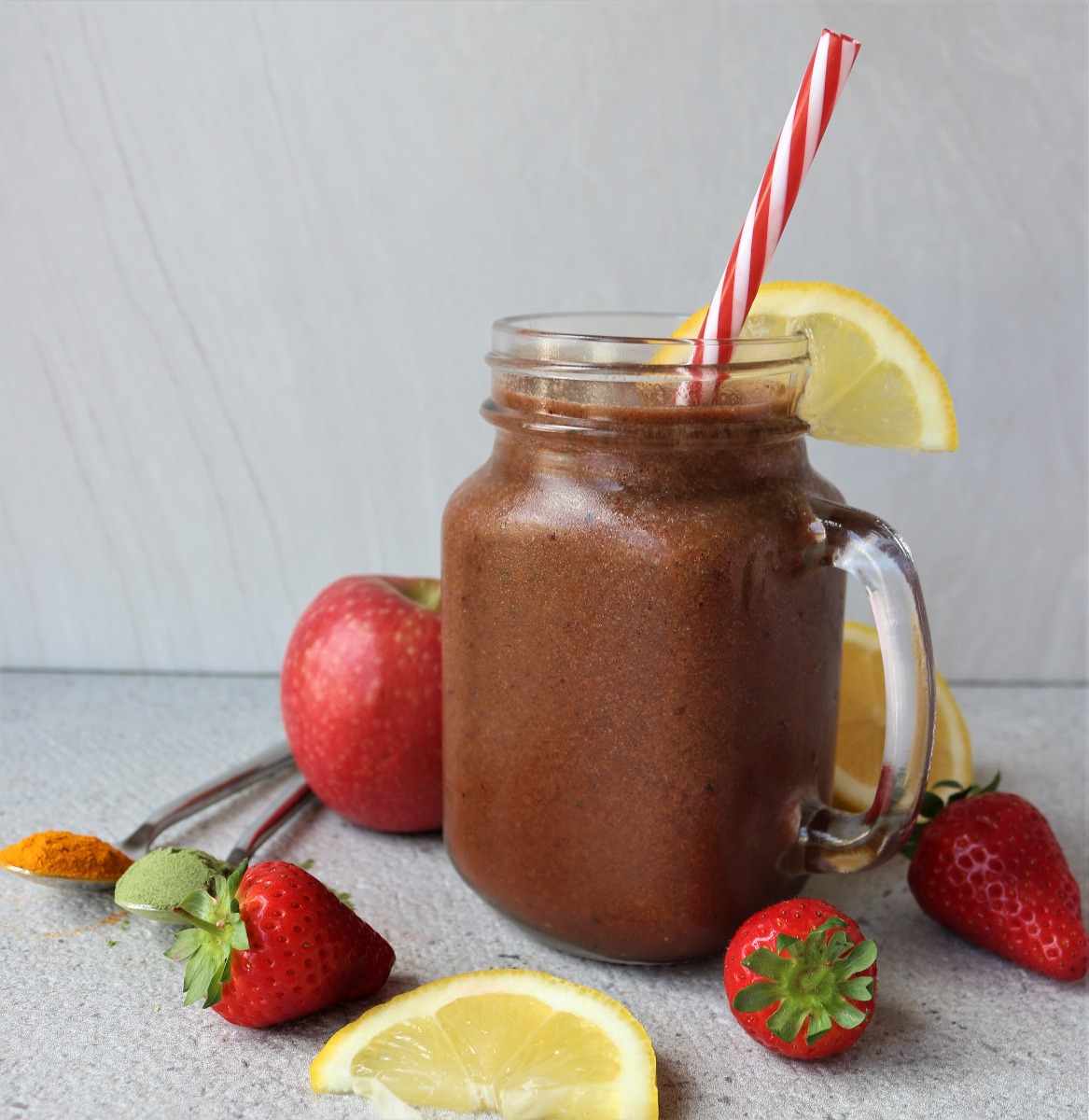 This detox smoothie is full of body cleansing nutrients like turmeric, a powerful anti-inflammatory. It's the perfect way to flush out toxins and the natural antioxidants help protect our bodies from harmful free radicals. Naturally sweetened with watermelon juice and packed full of protein to help you to feel fuller for longer.
Ingredients
½ tsp turmeric
½ tsp green powder
Juice ½ lemon
½ Apple
Handful of berries
250ml watermelon juice
30g protein powder
Method 
Blend all the ingredients together and enjoy!