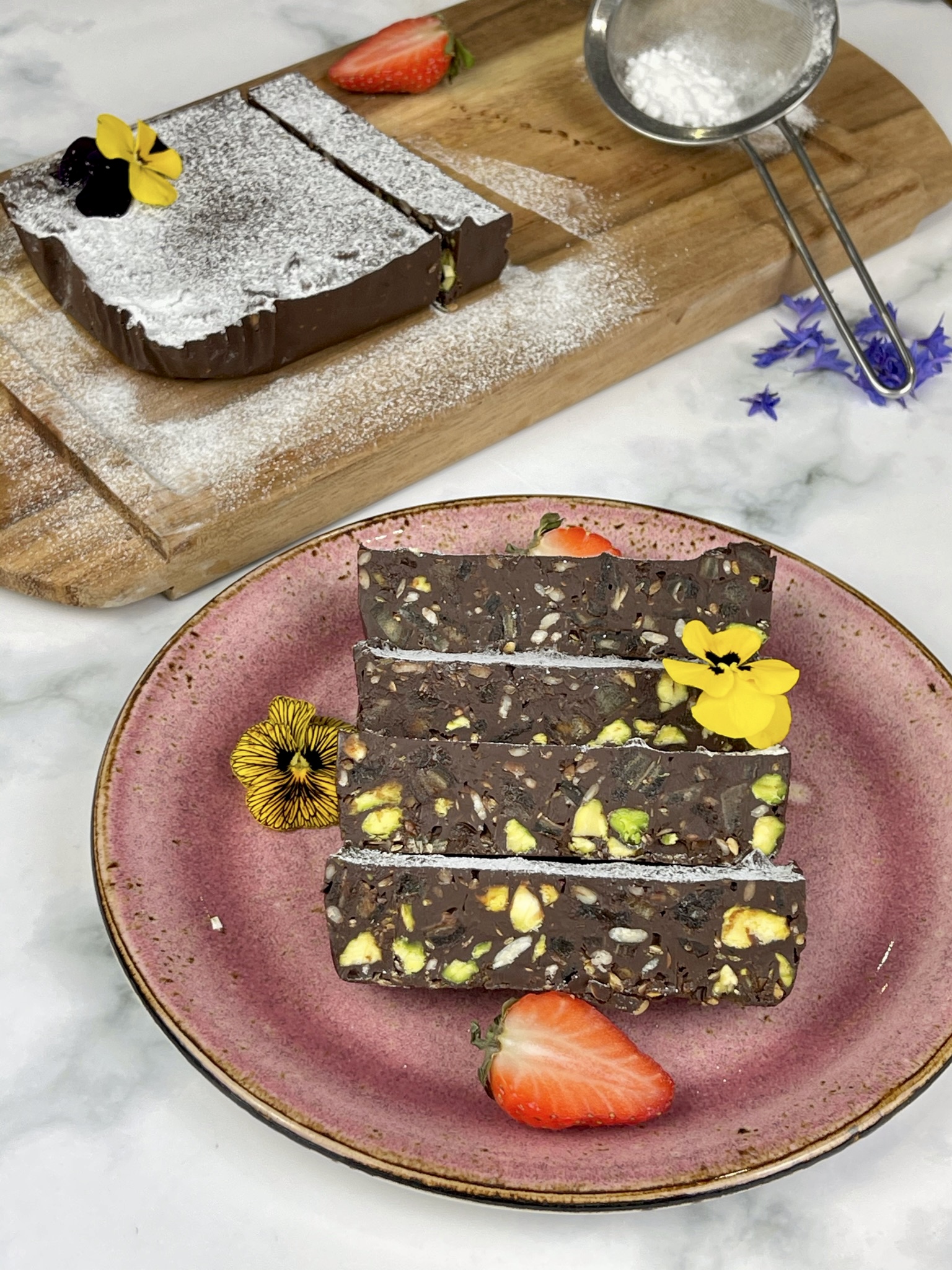 Recipe and images courtesy of All About Greens (@_allaboutgreens on Instagram)
Need something sweet for Afternoon Tea? This dark chocolate tiffin is a great choice and easy to make! With your healthy favourites added crystallised ginger, pistachios and omega mix.
MAKES: 8
PREP: 10 minutes
INGREDIENTS
200g 70% dark chocolate
50g coconut oil
1tsp vanilla extract
100g dried dates
50g pistachios
50g omega seed mix
50g crystallised ginger (optional)
TO MAKE
Break chocolate into small pieces, place in a pan with coconut oil and put over a low heat until just melted.
Roughly chop the dates and shell the pistachios.
Stir the vanilla extract, dates, nuts and seeds into chocolate mix along with ginger, if using.
Pour mixture into a lined 1lb loaf tin and place in a refrigerator.
Leave to set for 1-2 hours before cutting into small fingers or squares.
NUTRITIONAL INFORMATION
Per Serving
Protein 4.0g
Fat 13.2g
Carb 13.2g
Saturates 5.8g
Sugars 10.2g
Fibre 3.5g
Salt 0
Kcals 190.7
COOK'S TIP You can replace the pistachios with any nut and swap out the ginger for dried cranberries.