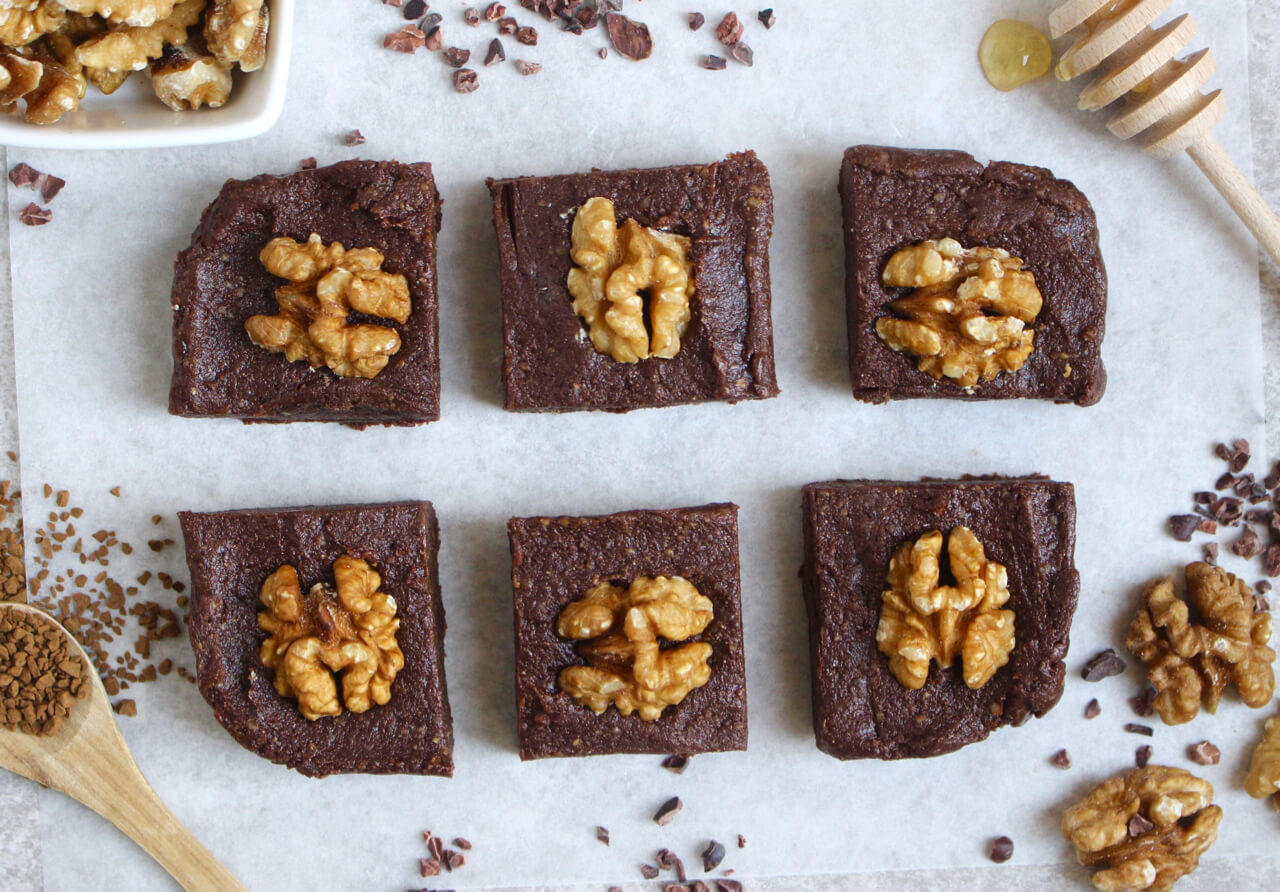 Recipe and images courtesy of Nourishing Amelia, Award Winning Blogger
Everyone loves a deliciously fudgey, chocolatey brownie! These brownies wont be any exception with their rich coffee and walnut, a perfectly gooey texture and the most amazing natural sweetness from dates and a dash of maple syrup. This recipe is gluten, dairy, egg, refined sugar and soy free. Its bursting with heart healthy fats, anti-oxidants and will boost your energy levels during that 4 o'clock slump.
Ingredients (makes 6 brownies)
200g medjool dates
100g walnuts + 6 for topping
3 tbsp cacao powder
1 tbsp maple syrup
3 tsp coffee (dissolved in a little hot water)
Pinch of salt
Method
Add the coffee to a mug along with a little hot water, just enough to dissolve the granules.
Add the walnuts to a food processor and blend until a coarse ?our forms.
Pit the dates and add them to the food processor along with the coffee, cacao powder, maple syrup and pinch of salt. Blend into a sticky mixture.
Line a tray with baking paper to avoid sticking, then press the brownie mixture down into it. Score the non-set mixture into the brownie squares to make cutting easier later, then press a walnut onto the top of each brownie.
Place the brownies into the freezer for 4 hours to set.
Remove from the freezer and sit at room temperature for 10 minutes before cutting into squares and enjoying!