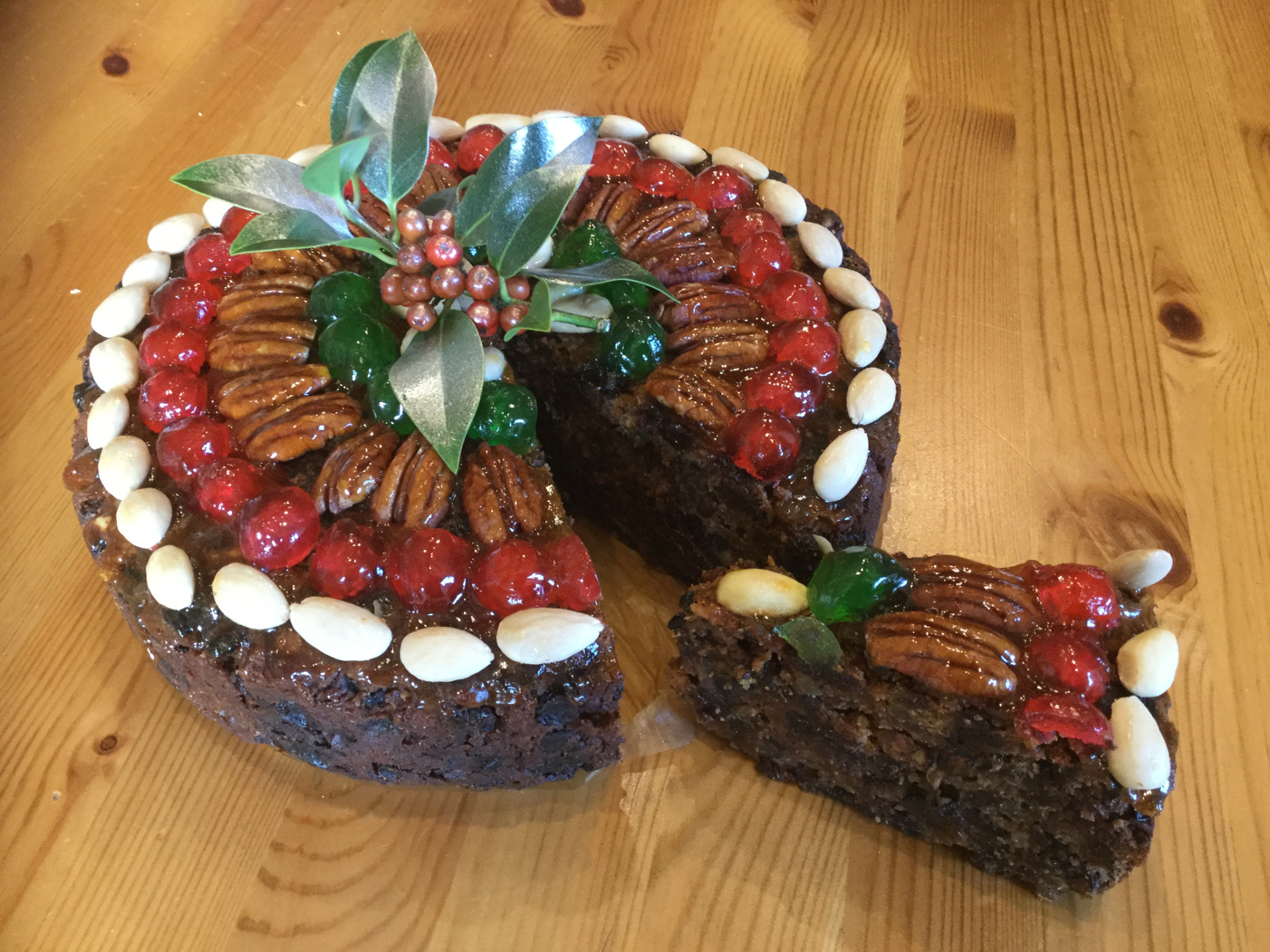 Our delicious Christmas Cake recipe now has a vegan option making it suitable for those who are following a vegan diet so now nobody has to miss out on a slice of festive tradition!
Ingredients:
350g plain flour
300g sultanas
400g raisins
125g currants
150g mixed Peel
100g dried apricots, roughly chopped
100g dates, pitted and chopped
150g glace cherries
50g pecan nuts, chopped
150ml brandy or sherry (non alcoholic replace with apple juice)
225g coconut oil
225g coconut sugar
1 tbsp orange rind zest
1 tbsp lemon rind zest
1 tsp vanilla essence
1 tsp mixed spice
1/4 tsp ground cinnamon
1/4 tsp ground nutmeg
4 large eggs or 4 tbsp linseed (Vegan option)
Method:
Wash and dry the fruit and place in a large bowl. Pour over the brandy or sherry and mix well then cover and leave to stand overnight. 
Line a 20-24cm round cake tin with baking paper.
Cream the coconut oil and coconut sugar making sure it is well mixed. Add the fruit rinds, vanilla eseence and beat well.
Add the eggs one at a time, beating well after each one. If the mixture starts to curdle add a little flour. (Vegan option - replace eggs with 4 tbsp of linseed and 12tbsp of water and leave for 30 minutes before adding).
Fold in the prepared fruits alternating them with the dry ingredients and nuts. Mix well.
Pout into the lined tin then take it out and wrap in greaseproof paper and foil and store in an air tight container.
Decorate how you wish.