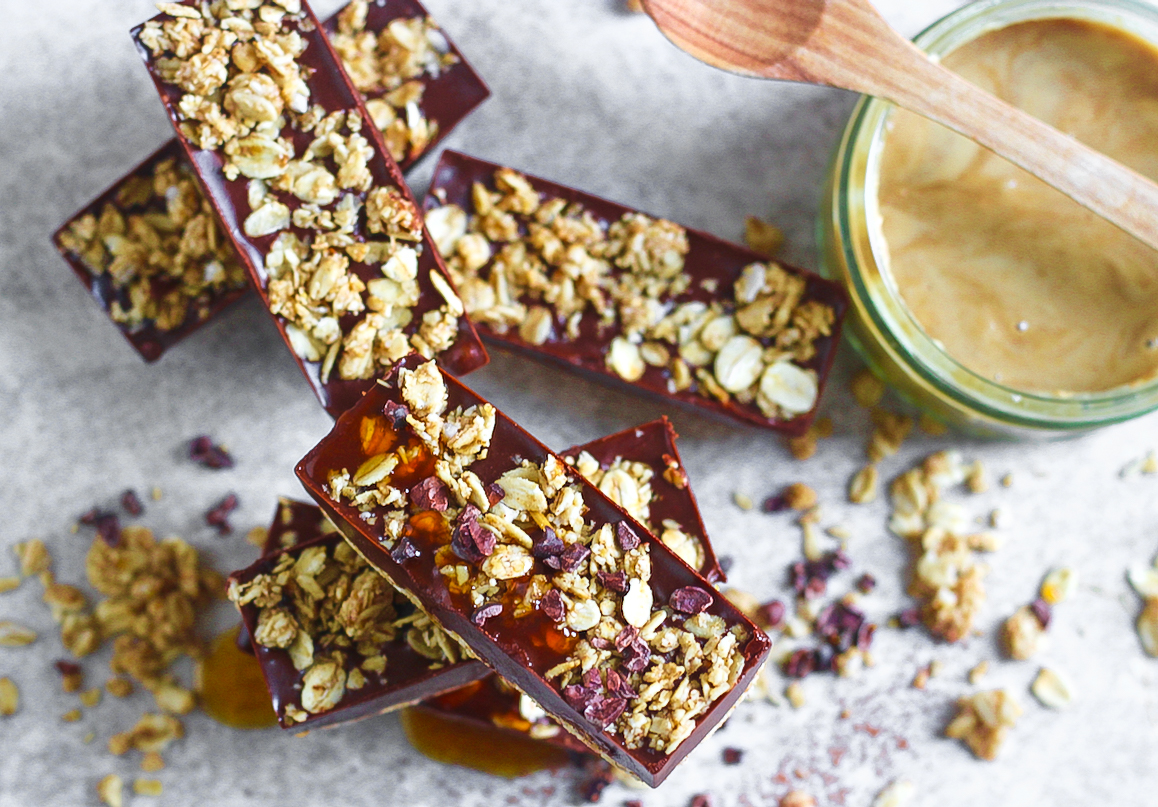 Recipe and images courtesy of Nourishing Amelia, Award Winning Blogger
Chocolate Tahini Oats Bars are bound to be your new favourite sweet treat! A crumbly sweet oat base, a creamy and chocolatey layer in the middle and a sprinkling of oaty goodness on top makes these bars pure heaven with none of the artificial ingredients or refined sugars you may and in shop-bought snacks. These bars are completely vegan too - not that you'd realise it with how amazingly creamy the chocolate layer is! Try these bars with a cup of tea for an afternoon pick-me-up or in the evening for a wonderfully satisfying dessert.
Ingredients (makes 8 bars)
100g oats -100g oat flour (made by blending oats in a food processor until a flour forms)
65g coconut oil - 3 tbsp
2 tbsp maple syrup
1 tsp cinnamon
1 tsp vanilla extract
Pinch of salt
100g tahini
90g dark chocolate
Method
Start by making the oat mixture. To do this simply add the oats, oat ?our, coconut oil, 3 tbsp maple syrup, cinnamon, vanilla extract and pinch of salt to a mixing bowl and stir together to form a sticky oat mixture.
Press about 2/3 of this mixture into a baking tray, making sure it's packed in tightly. Place into the fridge to set for 1 hour. Melt the dark chocolate in a saucepan over a low heat then remove from the heat and stir in the tahini and 2 tbsp maple syrup.
Remove the oat base from the fridge then pour the chocolate tahini mixture over the top. Sprinkle the remaining crumbly oat mixture over the top then place back into the fridge to set for 2 hours.
Once the mixture has set cut it into bars, ready to enjoy! Keep refrigerated and consume within 5 days.