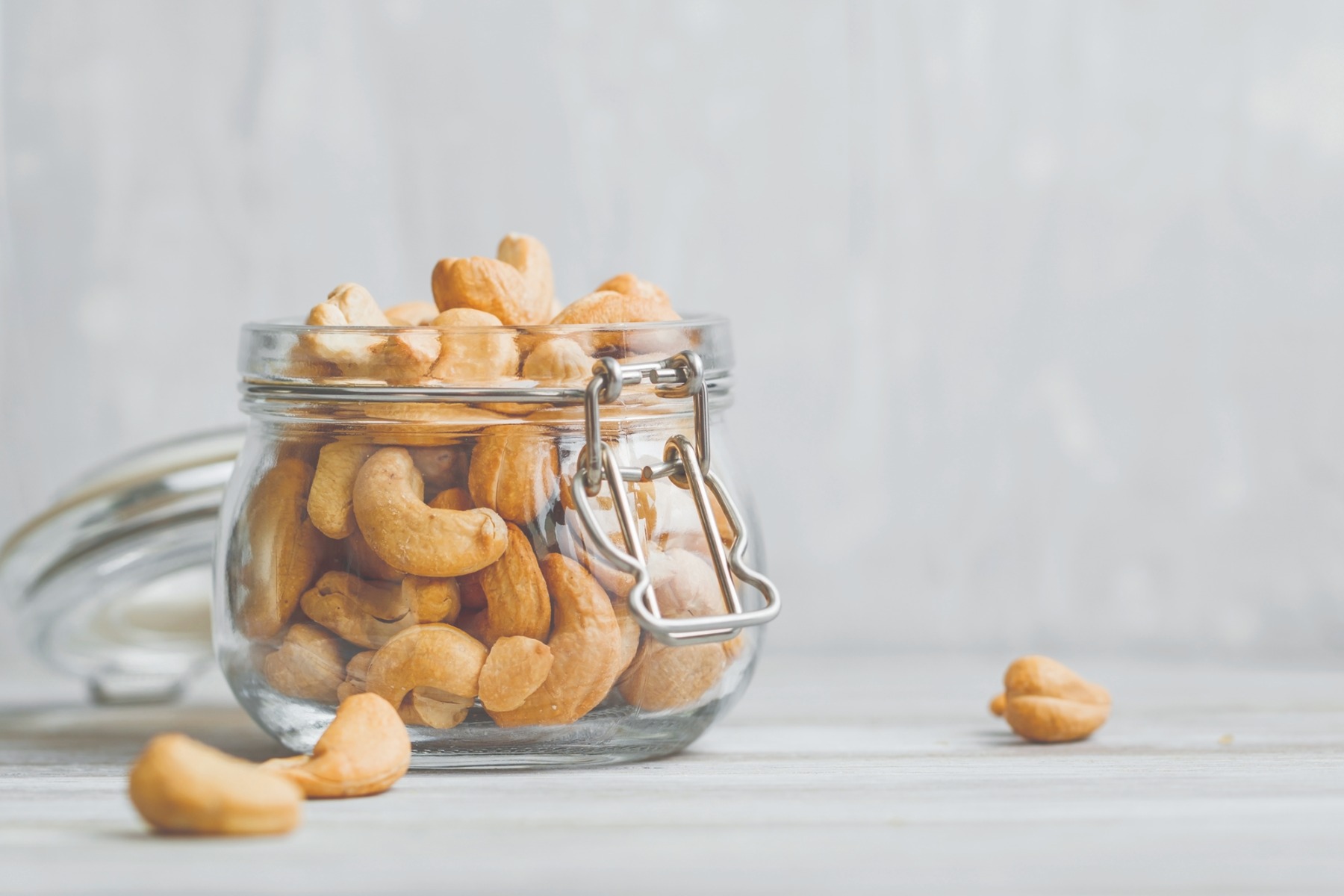 Catch Up With Casheese! It's cheese… made from Cashews
The idea of turning cashews into cheese at first sounds a little, well, nutty.
But that's before you have seen the magic that happens when you soak a handful of cashews in water and then blitz them in a food processor for a few minutes. The result is instant cream. Not only is it magically simple and eatable it puts you on your way to making mozzarella or camembert.
Our recipe for Cashew Mozzarella comes from food blogger and author Rita Serano and is featured in her new book "Vegan For Good". She says it can do everything regular mozzarella can do, served in a salad, on a pizza or in a grilled sandwich.
While her book includes a more complex cultured version of making the cream here is her in-a-hurry version:
To Make The Cream:
Take 200g of raw cashews and soak them overnight or for 1-2 hours in hot water. Blend the soaked nuts with 180ml of water, the juice of half a lemon and between a half and whole teaspoon of salt in a high-speed blender until completely smooth. The result will be 500ml of cream which will last 4-5 days.
To Make the Mozzarella:
Makes 5 large balls or 16-20 small
1 tablespoon agar agar
4 tablespoons tapioca starch
1 tablespoon nutritional yeast
1 quantity of Cashew Soured Cream
For the brine (optional):
2½ teaspoons good-quality salt
750ml cold water
Method
Pour 200ml water into a pan and set over a low heat. Add the agar agar. Whisk the mixture constantly until small bubbles form and the mixture starts to boil. Reduce the heat to its lowest and close the lid. Leave the water bubbling away for 3 minutes.
Meanwhile, dissolve the tapioca starch in 60ml water and set aside. Mix the nutritional yeast into the cashew soured cream and set aside.
After 3 minutes have passed, remove the lid from the pan with the agar agar and add the cashew mixture while whisking thoroughly. Once mixed, add the dissolved tapioca and keep mixing until the cheese becomes all stretchy; this may take 3-4 minutes. Stir well, otherwise the mixture will burn.
The mozzarella is now done. To finish it, you have two options. You can pour it into a glass mason jar, leave it to cool, then store in the fridge. When you take it out of the jar, you can slice it. It will keep for 4-5 days like this.
Or for a more traditional mozzarella look, prepare a bowl of ice-cold water (or cold water with ice cubes in it) and an ice-cream scoop. Take a full scoop of the cheese mixture and drop it into the cold water so that a ball form.
A big scoop will give you about 5 balls, a small scoop 16-20. Leave in the water for at least 1 hour. Then make a brine using 750ml fresh water and about 2½ teaspoons of salt. Add the mozzarella to the brine and store in the fridge for 4-5 days.