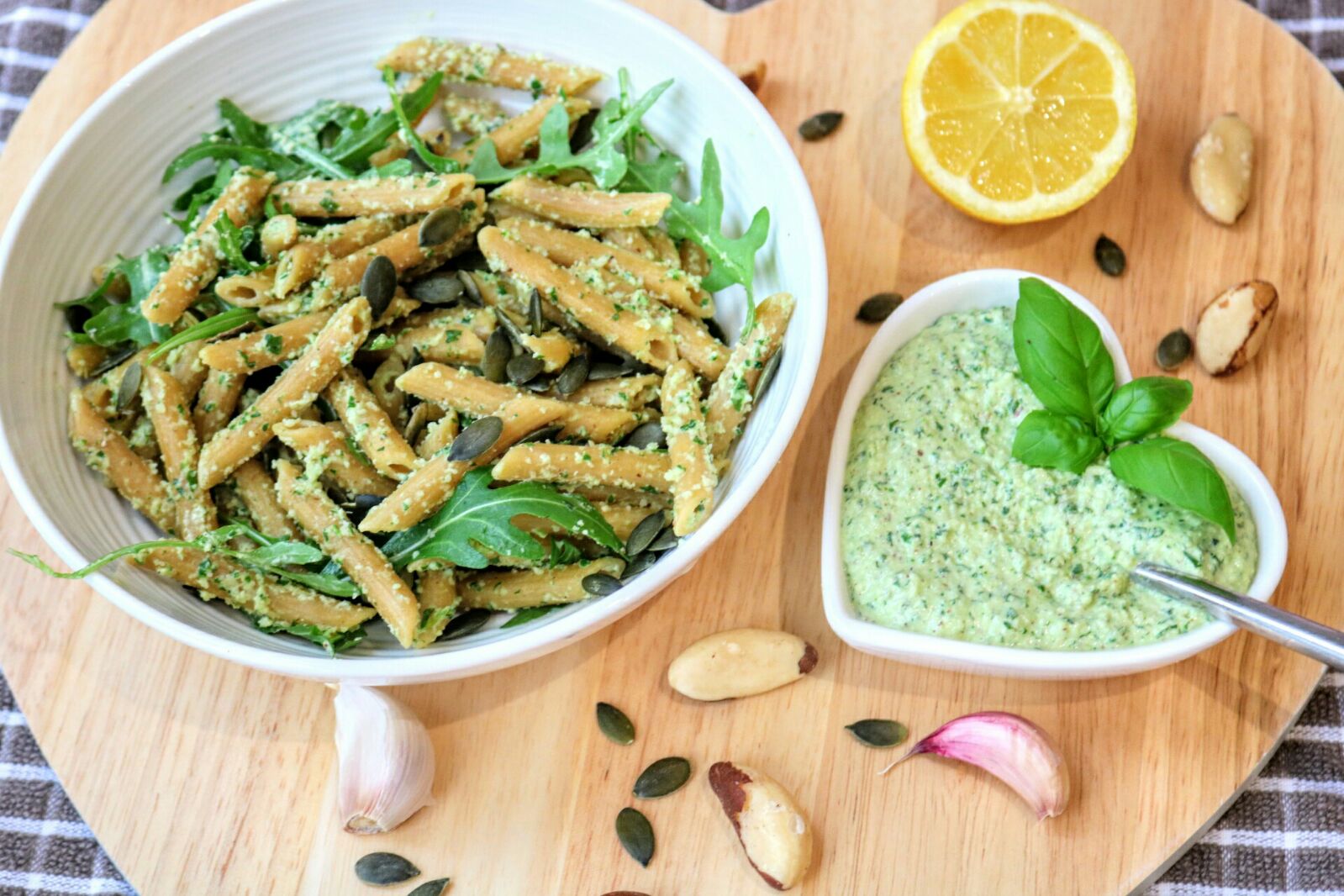 Pesto is the perfect way to upgrade your dish – and always make a little extra to keep in the fridge to drizzle over your favourite meals. We have used Brazil Nuts which has added a creamy texture when blended. They are one of the few nuts that don't require soaking before eating. Plus they are a highly concentrated food source of selenium, which protects cells from free-radical damage and enabling your thyroid to produce hormones.
We have served ours using Ancient Grains Lentil & Quinoa Pasta in penne (also available in rotelle) that is gluten-free, high in fibre and a great plant-based protein.
Ingredients:
100g brazil nuts
2 Garlic cloves
1 ½ lemon
2 tbsp Olive oil
20g Basil
20g Rocket
1 tbsp water
¼ tbsp Himalayan salt
Pepper to taste
Pasta –
Method (Serves 4) –
Place the nuts and the garlic in a good processor.
Add the basil, rocket and lemon juice and process until all are blended into a relatively smooth but still somewhat chunky mixture.
With the food processor running, slowly add the olive oil, water, salt and pepper until it is combined with the herbs and nuts.
Transfer the mixture to a small bowl.
Bring a large pot of salted water to a boil over medium-high heat.
Place the pasta in the salted water and cook about 7 minutes. Drain, Transfer the pasta to a large bowl and stir in half the pesto. Taste for seasoning, If you want the pasta with a more intense pesto ?avor, add additional pesto. Add the rocket and sprinkle with pumpkin seeds.