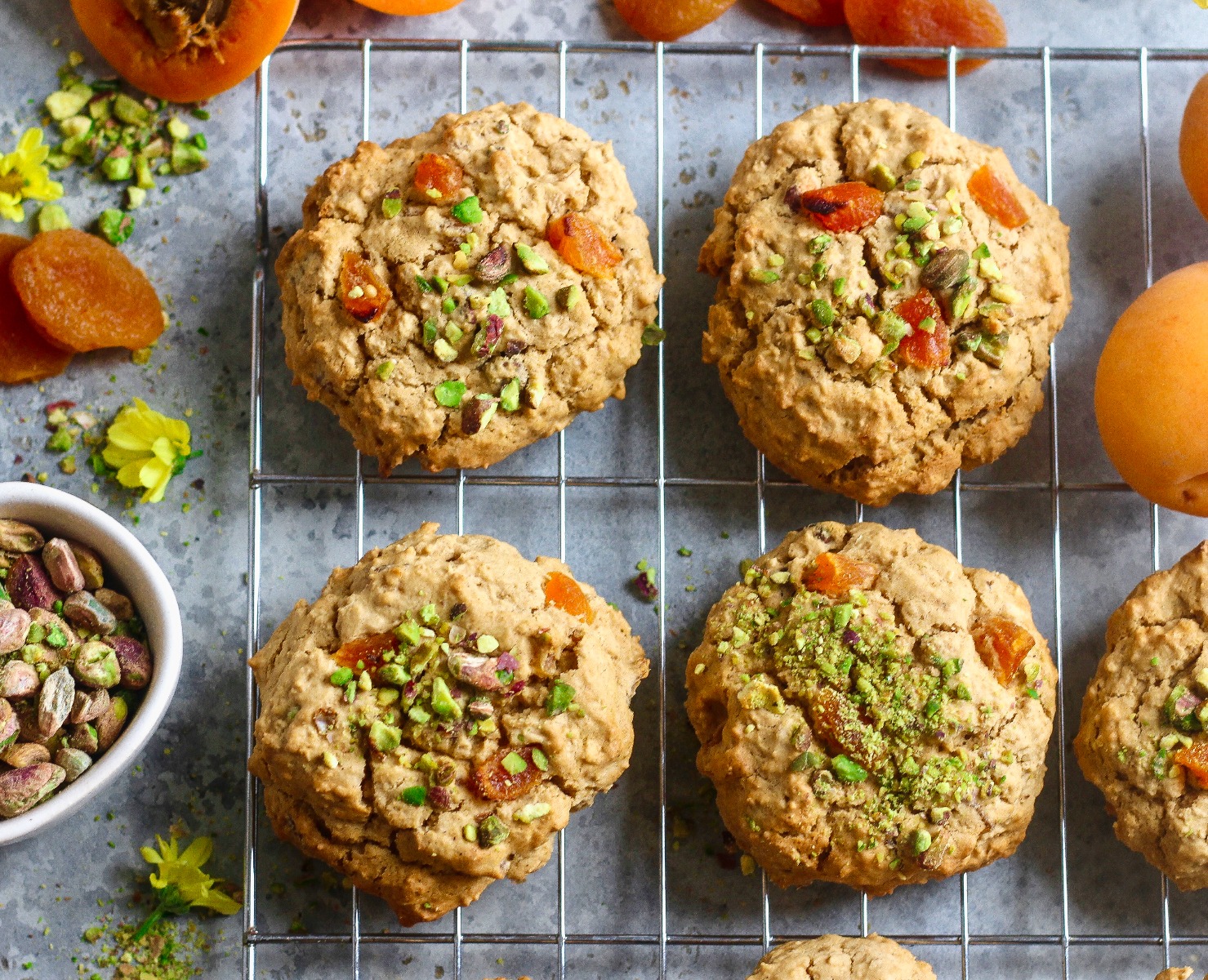 Recipe and images courtesy of Nourishing Amelia, Award Winning Blogger
These soft and chewy cookies are perfect for a back to school lunchbox snack or an afternoon snack to have at your desk during work. They'll satisfy any sweet tooth, leave you feeling satisfied and also give you a healthy boost of energy thanks to the slow-releasing carbohydrates from the oats and natural sugars too. The apricot and pistachio flavours are incredible and the colours in these cookies are so perfect for autumn!
Ingredients (makes 10-12 cookies)
200g gluten-free flour
60g oats
50g coconut oil or vegan butter
1 tbsp flaxseed mixed with 3 tbsp water
100ml maple syrup
40ml almond milk
3 tbsp coconut sugar
40g dried apricots (roughly chopped)
30g pistachios (roughly chopped)
1 tsp cinnamon
1 tsp baking powder
Pinch of salt
Prep time - 10 minutes
Cooking time - 15 minutes
Method
Preheat the oven to 150 degrees celsius.
Mix the flaxseed with the water and allow the mixture to thicken into a gel-like mixture.
Sift the flour into a mixing bowl then stir in the oats, coconut sugar, cinnamon, baking powder and salt.
In a separate bowl, whisk together the flaxseed mixture, coconut oil/butter, maple syrup and almond milk. Pour this into the mixing bowl with the dry ingredients.
Add in the apricot and pistachio pieces. Stir everything well.
Line a baking tray with baking paper.
Use your hands to shape the mixture into cookie shapes and place on the baking tray.
Bake in the oven for 12-15 minutes. The cookies will be a little soft when they come out but they firm up as they cool, so don't be tempted to leave them in the oven for longer than 15 minutes!