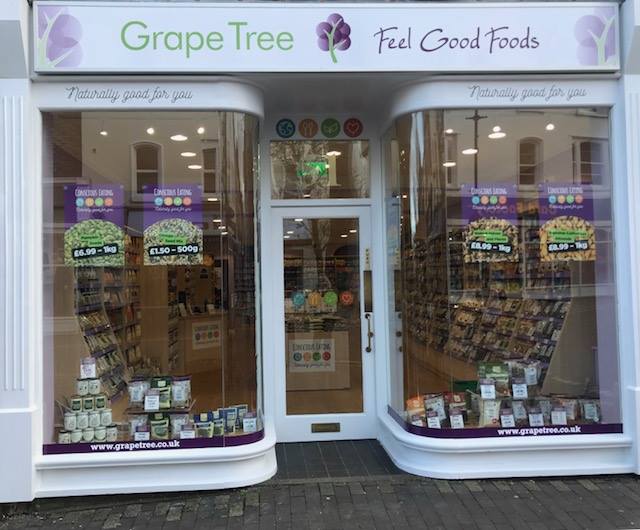 With every new Grape Tree store opening we hope that local shoppers will be delighted. But when the doors opened at the new shop in Alton, Hampshire we were left in no doubt at all. Julia Butcher was overjoyed. She contacted us immediately to spell out how she felt.
'I have shopped in your branches in Guildford, Chichester and Hove at every opportunity, but was just over the moon to discover last month that a branch has opened here in Alton' she said. 'Despite having a few days earlier received a 50 online order, I had to go in.
True to form, staff were really friendly and welcoming and your product range as always is extensive offering excellent quality and value for money without the need for gimmicky names. Well done Grape Tree, I wish you every success with your branch in Alton and will definitely be a regular customer just as soon as I've eaten my way through my 50 order of nuts, dried fruit, seeds and herbs'.
Grape Tree founder Nick Shutts said What a terrific welcome. A reaction like this is a ray of sunshine for the team responsible for expanding the business. And it inspires us to press on with the job... selling the right foods at the right prices in the right places.
Thank you Julia.