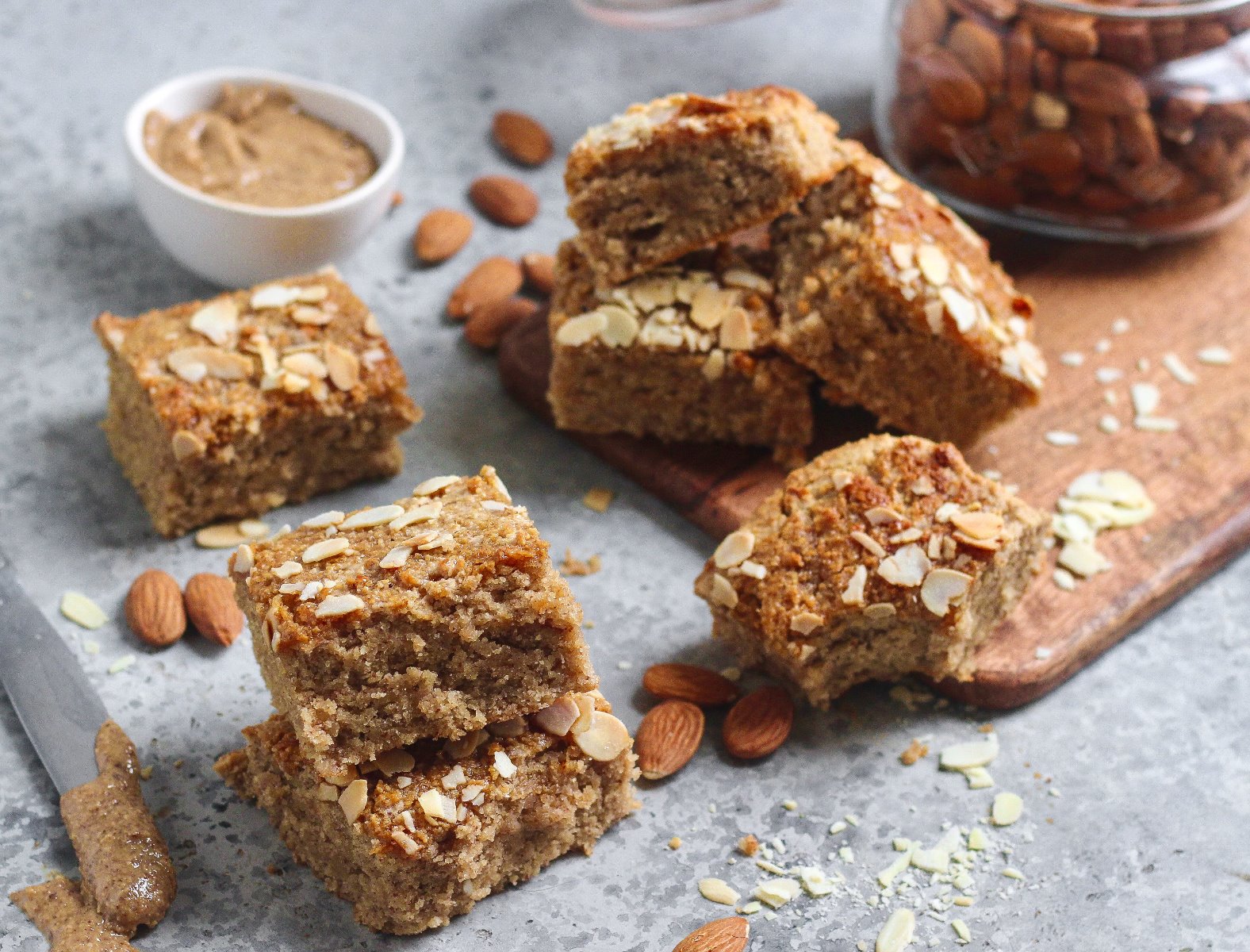 Recipe and images courtesy of Nourishing Amelia, Award Winning Blogger
These are without a doubt one of my favourite ever sweet treats! These deliciously sweet and indulgent Almond Butter Caramel Blondies have the most incredibly soft, light, melt in- your-mouth texture and the dreamiest sweet, sticky, caramel taste. These blondies may be rich and sweet but they're also gluten-free, vegan and refined sugar-free! They're made using all natural Grape Tree products, including the Grape Tree Almond Butter which is purely 100% almonds.
Ingredients:
200g ground almonds
100g buckwheat flour
100g almond butter
4 tbsp coconut sugar
100ml maple syrup + 3 tbsp for topping
2 tbsp coconut oil (melted)
1 tsp vanilla extract
200ml soya milk
1 tsp baking powder
1/2 tsp bicarbonate soda
Pinch of salt
Method:
1. Pre-heat the oven to 180 degrees celsius
2. Add the flour, ground almonds, baking powder, bicarbonate of soda and pinch of salt to a mixing bowl.
3. Add the almond butter, coconut sugar, 100ml maple syrup and coconut oil to food processor and cream together.
4. Add this wet mixture to the mixing bowl with the dry ingredients and mix really really.
5. Pour in the milk and stir again to fully combine.
6. Line a baking tray with greaseproof paper. Pour the blondie mixture into it.
7. Bake in the oven for 20 minutes. After 20 minutes drizzle over the remaining 3 tbsp maple syrup and place back into the oven for a further 10 minutes to finish baking.
8. Allow to cool for 10-15 minutes before cutting into squares and digging in!