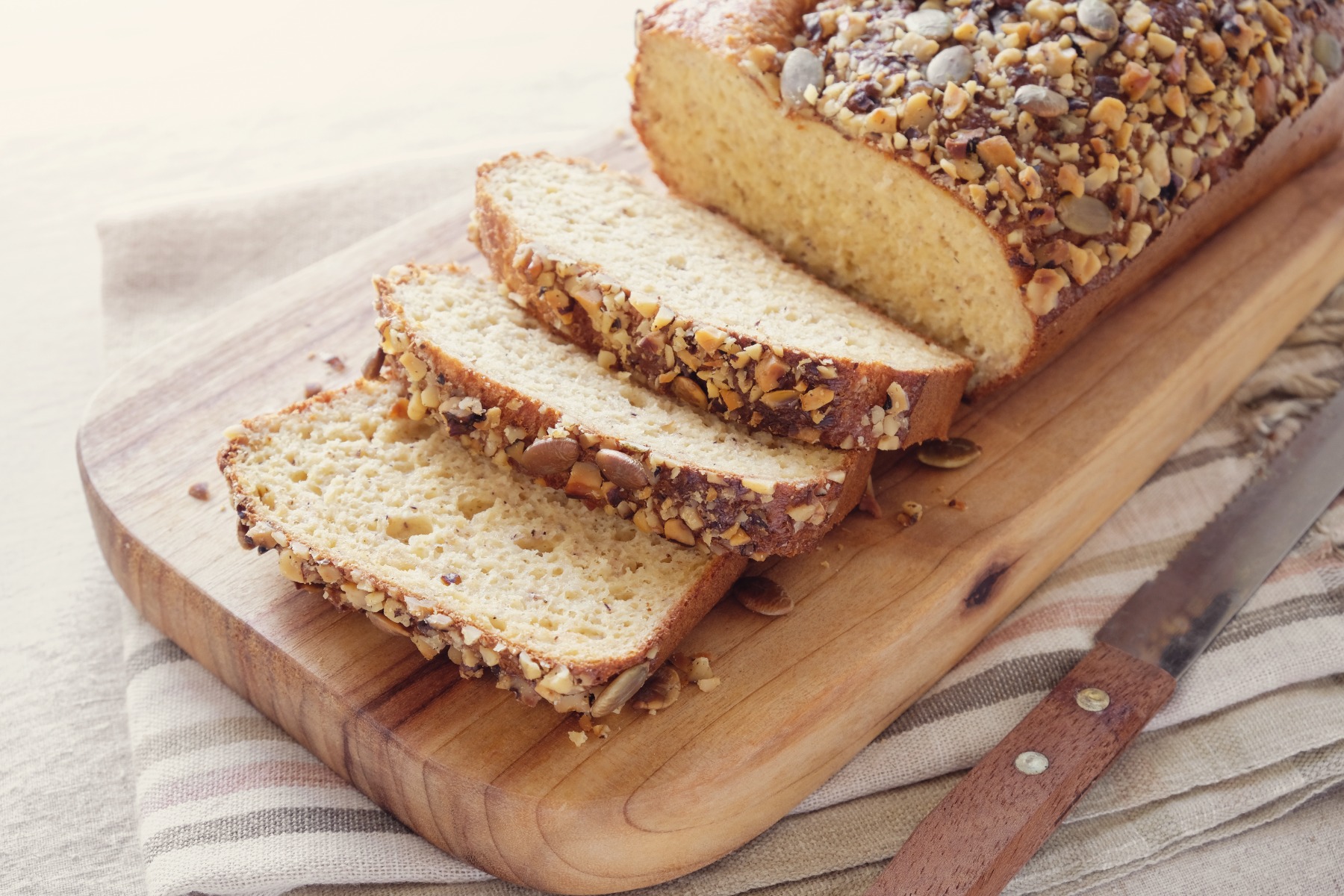 Photo Credit: "© [Sewcream] / Adobe Stock
MAKES 1 X 900g LOAF
Easy to make and neutral in flavour, this can be baked, cooled, sliced and frozen. You can also toast it from frozen for a quick snack.
Recipe by Emma Goss-Custard (Honeybuns Bakery)
INGREDIENTS:
350g ground almonds
2 tsp gluten free baking powder
½ tsp bicarbonate of soda
½ tsp salt
4 eggs
245ml coconut milk
125g dairy free coconut yoghurt
TO MAKE:
Preheat the oven to 170C / Gas mark 3.
Line the loaf tin with baking parchment.
Place all the ingredients into a bowl and beat with an electric mixer on high speed for 1 minute.
Put the mixture into the loaf tin and bake for 45 minutes until springy.
Leave the loaf to rest in its tin for 10 minutes before lifting it onto the wire rack to cool.
Pair with a robust topping for maximum flavour.
COOK'S TIP: This bread will keep in an airtight container for 3 days and can be frozen.