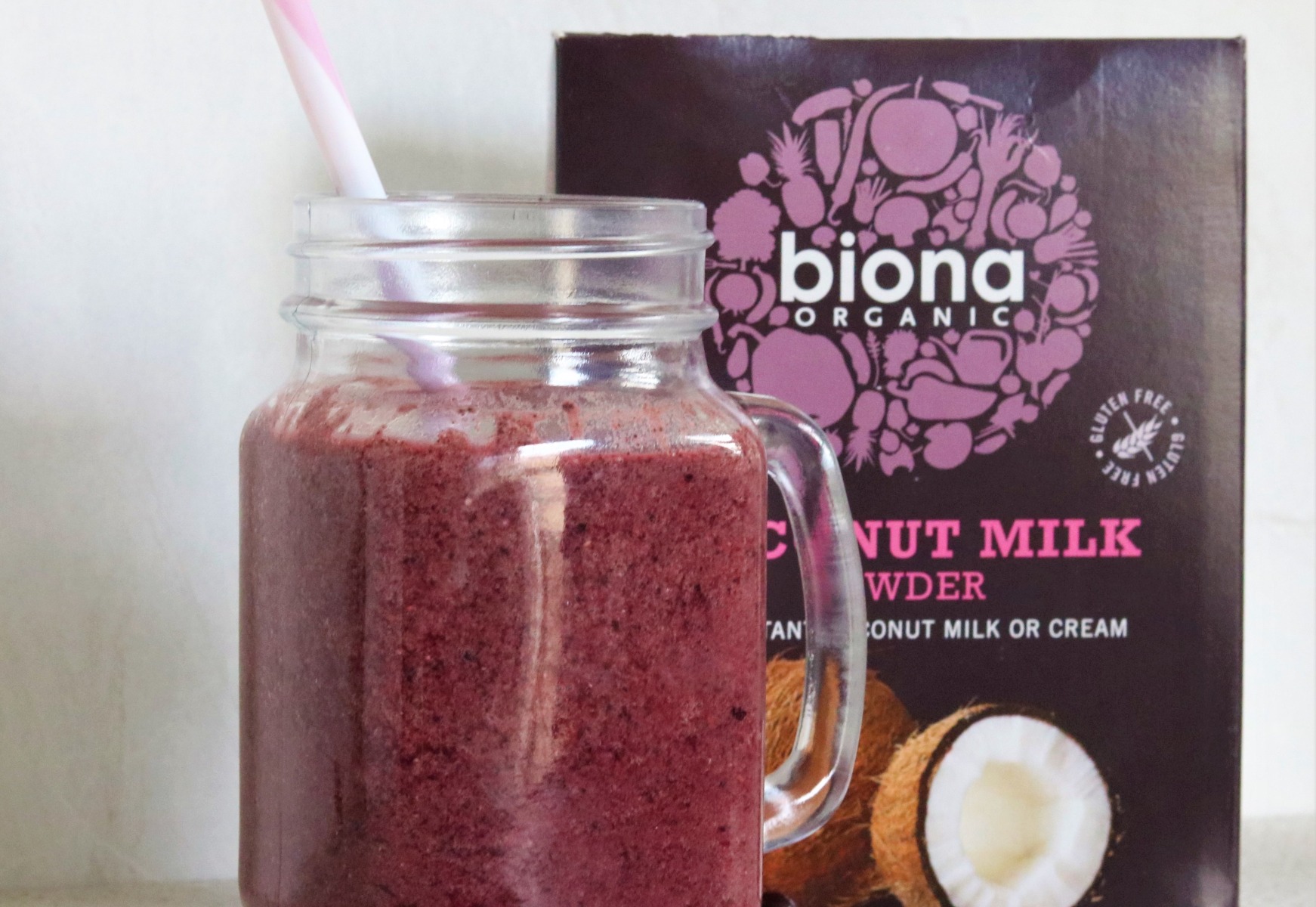 Looking for a refreshing smoothie? This super easy, healthy Acai, Berry & Coconut smoothie is perfect to cool you down on a hot summers day. Giving you the boost of omega 3 fatty acids, fibre, iron and calcium from the Chia seeds.
Ingredients
1 frozen banana
340g frozen summer berries
1 tbsp chi seeds
1 tbsp organic acai powder
1 tsp organic psyllium husks
340g of coconut milk 
Method
Place all ingredients into a blender and blitz until smooth.
Serve in a glass and top with fresh mint.